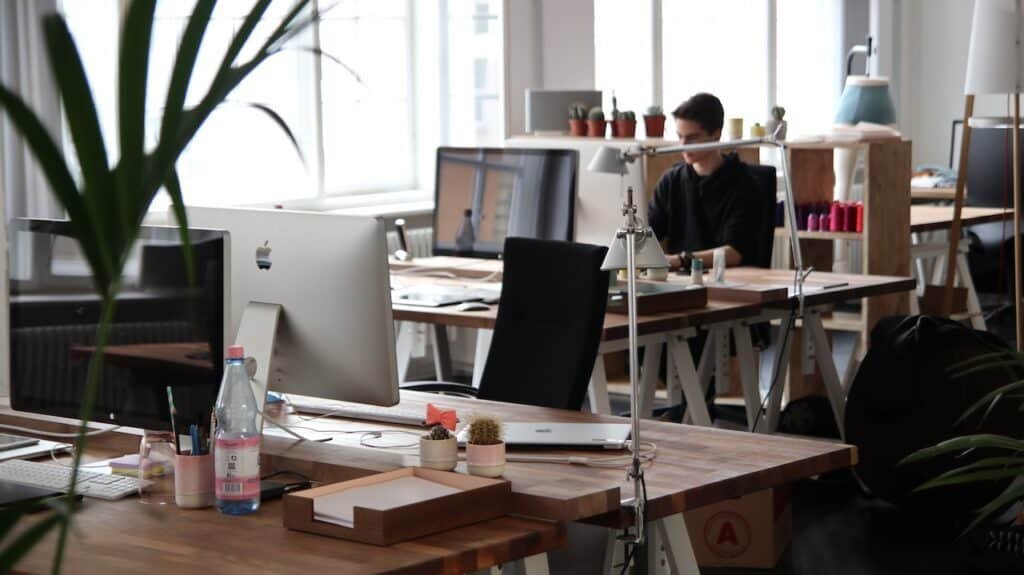 There are a lot of different tools that make the life of an entrepreneur much easier: they automate day-to-day processes, help with finances and tax returns, and remind you of important dates. With the help of Leeds social media marketing agency Yolka Digital, we've put a list of the top 3 useful tools for small businesses to use in 2023. Most of the tools are used directly by the company, so they've been tried and tested and usually are either free or cost very little.
1. Hubspot – contacts, B2B relationships, meetings, sales
Hubspot is currently one of the most up-to-date CRM solutions on the market. The good news it is completely free to use. Hubspot was originally developed as a marketing and sales solution for SMEs (Small and Medium Businesses). For 10 years, the company has developed solutions to fully support companies of any size. The company's clients range from small start-ups of a few people to big international corporations.
Hubspot CRM allows you to:
maintain a database of contacts, organizations and transactions;
store any information about contacts, organizations and deals by adding your own fields or using dozens of pre-configured fields;
for each contact, track where he came to your site from, and the entire history of his actions on your company website;
conversations with clients;
make appointments/calls with clients directly through Hubspot;
create and place forms and pop-up windows on the site to collect emails, contacts and other data about the user;
add chat to the site and speak to your website visitors LIVE;
communicate through "general emails", for example – sales@yourcompany.com;
accept requests from customers (tickets) through the site, through the chat on the site or add them manually to the system.
Most importantly, Hubspot CRM integrates with several hundred other platforms. Open API systems allow you to integrate with other services like Mailchimp, Slack, Facebook Ads, Drift, Intercom, Shopify, Zapier, and Salesforce to name a few.
2. Trello – project management
Trello is one of the most popular online project management systems and is especially popular among small companies and start-ups. It allows you to effectively organize work according to the Japanese methodology of Kanban boards. A kanban board is an agile project management tool designed to help visualize work, limit work-in-progress, and maximize efficiency (or flow). If you have a lot of team projects, then Trello will improve the workflow, and you can simply create three boards "To Do", "Doing", and "Done". Each team member has their own tasks with the senior manager checking the progress of each task. Simple, very user-friendly and free. The freemium version of Trello has some limitations, but it never expires, which is a great thing. Compared to other project management tools like Asana, Any. do, Basecamp – Trello is one of the easiest to use, so any team member, even those not very tech-savvy will be able to use it.
What Trello is really great for is the ability to quickly evaluate the progress of all major processes within the business at once, in real time and on one screen. This tool can be used as a personal organizer, daily planner, to-do list tracker, etc. No wonder Trello is used by Government Digital Service (GOV.UK), Visa, Zoom, Google and Hyatt Hotels Corporation to name a few.
3. WaveApps – all your finances in one place
To successfully run the business, you need to know your numbers. Income, profit, payroll, expenses, and tax – scary words, but you need to make sure you know your monthly and yearly numbers. WaveApps helps to manage everything and makes business finances sound easy like a walk in the park. WaveApps is a fast, simple and incredibly powerful tool that allows you to manage your small business's finances online. It is an award-winning financial software designed for entrepreneurs, consultants, freelancers, contractors and other small business owners. Wave is similar to Sage and Quickbooks Online, but completely free! All that is required for registration is the company name, email address and address.
The Wave app dashboard allows the user to simply:
View and print all transactions;
View, send and print all invoices;
Easily add or delete employees from the payroll;
View and print all reports including balance sheets, income statements and tax reports;
Upload paper receipt images so they can be easily integrated into Wave's accounting tools;
Access Wave Pro's network of local accountants to help organize and optimize finances, offer tax assistance and customize WaveApp for your individual use.
In this article, we've covered the most helpful business management tools that are currently on the market. These applications cover finance, sales and day-to-day management, but of course, there are many more management tools. For example, Google Workspace and Google Drive (business file management), Zoho Inventory (inventory management), Calendly (appointments), and DocuSign (online document signing platform).
Please share this article on your socials if you found it helpful!