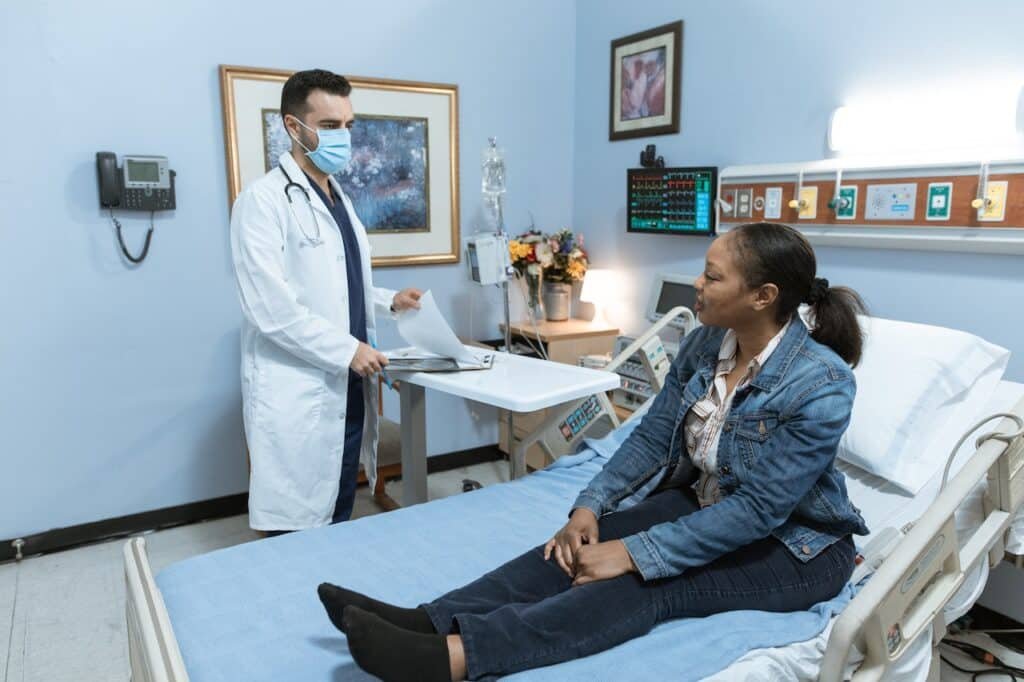 If there is a global industry that continues to experience a transformation, it is the healthcare industry. One of the factors that have brought about the transformation is consumer awareness. The internet and the easy availability of internet-enabled gadgets have made it possible for self-diagnostics and instant medical consultation.
Given the continued changes in the global healthcare industry, what are some of the notable trends in the industry for 2023?
COVID-19 Will Remain a Relevant Issue
The COVID-19 pandemic was a show-stopper in the healthcare industry in early 2023. Given its implications, people will remain wary of its existence. For this reason, people will continue talking about it, besides taking the necessary precautions in 2023.
The pandemic hit hard on the global healthcare industry after its eruption. It brought a transformation that is unlikely to fade away in the healthcare industry. From an improved level of preparedness to alternative channels of service delivery, to innovative new designs of existing products from medical sensors to types of nasal sprays, healthcare really experienced a change because of the pandemic.
One of the reasons why the pandemic will remain a concern is that it was an unprecedented issue in the modern world. The world used to hear stories about how past pandemics took so many lives. However, the current world has tasted the bitter fruits of a pandemic, and it will always be on the lookout.
A Continued Quest for Innovative Technology Solutions to Foster Healthcare Equity
Notably, healthcare equity denotes fair and just accessibility to healthcare for all. In other words, it translates to providing affordability and uniform healthcare quality for all people worldwide.
To achieve healthcare equity, there is a need to address discrimination and poverty. Such a strategy can prevent any consequences arising from the two issues. Also, the strategy can eliminate powerlessness, unemployment, and bad-paying jobs, improve access to education, healthcare, and housing; and create a safe environment for all.
If we can use COVID-19 and its effects, the pandemic revealed health disparities, especially in the US. Some people had easy access to tests and medical care, while others scrambled for the few available resources to fight the pandemic.
Given that the healthcare industry noted the said disparity, it cannot overlook it in 2023 and beyond. In fact, 2023 is a year that will witness the application of healthcare data in the efforts to deliver high-quality healthcare to everyone in the world.
Studies show that healthcare disparity affects the rural population twice as the urban population. In return, the rural and minority population experiences a high mortality rate because of social inequalities, high suicide rates, high hospital closures, and a high scarcity rate of physicians, among other causal factors.
How will healthcare use innovative technology solutions to foster healthcare equity? One of the appropriate strategies will be the mining of insights from the already collected unstructured data. Afterwards, the healthcare industry will make the data actionable and accessible to all healthcare stakeholders across the globe.
In return, the stakeholders will understand the scope of the existing disparity and do the needful. One of the actions that the stakeholders will take is to identify the affected global population and take affirmative action toward bridging the gap.
One of the tools that the healthcare industry will employ to unearth unstructured healthcare disparity insights is machine learning. This tool will identify, analyze, store, and share insights with all healthcare stakeholders. In its absence, it is impossible to carry out the said processes.
Increased Collection of Data From Wearables
Several wearables, such as fitness trackers and watches, have increased healthcare awareness among their users. These devices can collect and generate an array of data that can inform patient care. For this reason, general practitioners continue to encourage the use of these devices as a means of full-time engagement with personal health.
According to the CDC, science-based mobile technology makes people active participants and responsible for their health. In return, this technology improves preventive care, thus saving many lives.
Other studies show that healthcare C-suites can help in the development of transactional predictive models. Also, the C-suites can provide augmented intelligence that can support data-driven, organizational decision-making.
A Continued Challenge in the Management of a High Data Volume
Admittedly, a high data volume is a key ingredient for the development of precise patient care. However, managing and rationalizing a high number of data points and turning them into consumable insights is a global healthcare industry challenge.
One way of providing precision health is to eliminate data silos and organize lab data in a manner that derives and clearly communicates actionable insights. Otherwise, healthcare data can become useless if it is impossible to ingest, consolidate, and normalize it into meaningful, actionable information that healthcare providers and patients can consume.
In 2023, there is a need for an elevated emphasis on the operations of data. Such a strategy can enable healthcare organizations to manage and curate data as an asset. In return, these organizations can develop a reusable data product.
To achieve the said objective, healthcare leaders must assess their current data operation capabilities. Afterwards, the leaders should identify a data tech strategy to facilitate the transition, identify the existing data mesh, and identify any additional stakeholders they need.
Clinician Burnout Will Remain an Unsolved Issue
Long before the COVID-19 pandemic, clinician burnout was still an unsolved healthcare issue. The pandemic only aggravated the issue. 2023 continues to experience a shortage of healthcare workforce. Also, some studies reveal that 42% of global physicians reported burnout, while 21% said their burnout symptoms began with the onset of the pandemic.
Notably, clinicians continue to receive high volumes of healthcare data. For this reason, some of them experience fatigue just a few hours after their workday starts.
It will take an innovative synthesis of the healthcare data to create easy-to-use insights and address the issue of clinician burnout. Data scientists and technologists must continue to improve the algorithmic power to analyze high volumes of data and create a bank of valuable clinical insights.
In return, healthcare quality will improve, there will be a fair distribution of work, and the burnout risk will decrease.
Increased Consumption of Telemedicine and Remote Healthcare
The other notable top healthcare industry trend in 2023 entails increased telemedicine and remote healthcare consumption. One of the drivers of this trend is the easy availability of healthcare translation services. These services seek to eliminate language and other cultural barriers that hamper the universal provision of healthcare services.
After the eruption of the COVID-19 pandemic, the consumption of healthcare consultations rose from 0.1 percent to 43.5 percent. This upward trend continues, and healthcare practitioners are happy about it.
The other driver of the increased consumption of telemedicine and remote healthcare is the convenience consumers derive from these healthcare delivery modes. For example, there is a shortage of physicians in rural China and India. To resolve this issue, telemedicine and remote healthcare save lives by expanding access to healthcare services.
In 2022, all methods that healthcare professionals use to deliver healthcare to their patients will continue to remain relevant. These methods have proven feasible for patients and physicians. In return, these parties will always go after the resultant benefits of the said delivery models.
Clinical Training and Treatment Extended Reality
Extended Reality (XR) encompasses virtual reality (VR), mixed reality (MR), and augmented reality (AR). To simplify their definitions, they are headsets or lenses that alter the world's perception. In return, XR places us in a virtual environment. Additionally, it overlays virtual elements on the world's real-time images, especially MR and AR.
In a nutshell, XR has the potential to bring a transformation in the global healthcare industry.
Digital Twins & Simulations
Digital Twins, a digital copy of a real product, ecosystem, or process, are exponentially gaining global popularity. Their users create models from real-world data to simulate any process or system.
In healthcare, the Digital Twin application creates virtual patients for testing drugs and treatments. The main objective of this strategy is to reduce the time between designing new medicines and putting them into use.
The initial objective of the development of Digital Twins technology was to design models of human organs and systems. However, the developers of this technology have made strides in creating models that simulate an entire human body. This research is ongoing, even though 2023 has seen progress towards the ultimate goal of simulating virtual patients.
Personalized Genomics and Medicine
Conventionally, the healthcare industry produces standard medicine. Also, the main objective of the production was to develop medicine with a high number of beneficiaries and a low number of adverse side effects.
Currently, the production of medicine involves the use of Digital Twins, AI, and genomics. The aim here is to produce medicine that can address individual health needs.
The Bottom Line
According to LatinoBridge, a Language Service Provider (LSP), the global healthcare industry is in for massive transformations in 2023 and beyond. The need for innovative solutions that match the imposed and self-imposed patient standards is one of the main drivers of the current changes in the nature and delivery of healthcare interventions.
What should we expect beyond 2023? Only time will tell. So, keep watch and never be surprised when an out-of-this-world healthcare intervention comes into use at any time.