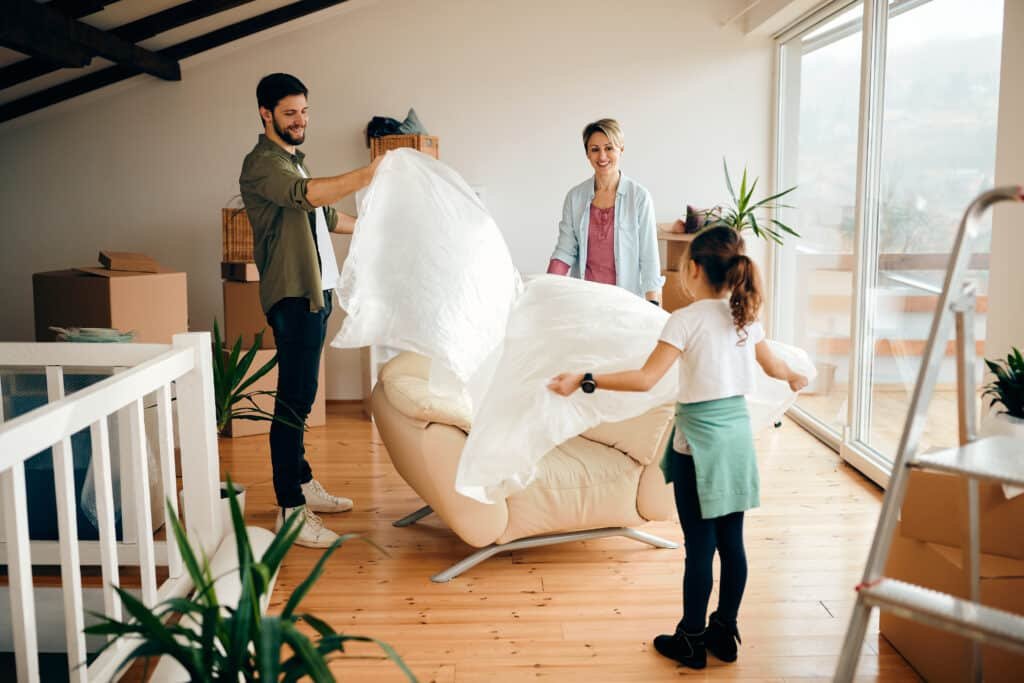 Loft Conversions in Clapham
Loft conversions have become increasingly popular among homeowners in Clapham, offering an excellent solution to create additional living space without sacrificing valuable gardens or outdoor areas. As a sought-after residential area in South London, Clapham boasts a diverse range of properties, from Victorian terraces to contemporary new builds. This makes it an ideal location for tailored loft conversions that can significantly enhance both the functionality and value of a home.
The process of transforming an unused loft into a functional living space requires careful planning, professional expertise, and compliance with local regulations. With the right approach, a loft conversion in Clapham can be a highly rewarding home improvement project, adding substantial value to the property while creating a comfortable and stylish space for the entire family to enjoy.
This comprehensive guide will delve into the various aspects of a successful loft conversion in Clapham, providing expert insights and information for homeowners considering this transformative home improvement project. We will discuss the different types of loft conversions suitable for Clapham properties, explore the benefits and potential return on investment, navigate planning and building regulations, and highlight key considerations to ensure a seamless and successful conversion project.
Types of Loft Conversions Ideal for Clapham Homes
There are several types of loft conversions to choose from, depending on the existing structure and architectural style of your Clapham home. Understanding the various options available will help you make an informed decision that best suits your property and meets your specific needs.
Dormer Loft Conversion:
A dormer loft conversion is the most common type of conversion, suitable for a wide range of property styles in Clapham. It involves extending the existing roof to create a box-shaped structure with vertical windows, providing additional headroom and floor space. Dormer conversions are typically straightforward, cost-effective, and can be carried out without major structural changes.
Hip-to-Gable Loft Conversion:
Ideal for semi-detached or end-of-terrace properties with a hipped roof, a hip-to-gable conversion involves extending the sloping roof's side to create a vertical gable wall. This conversion type maximises the available space within the loft, providing ample room for a spacious bedroom, home office, or playroom.
Mansard Loft Conversion:
Mansard conversions are suitable for terraced or detached properties and involve constructing a new roof with a near-vertical slope at the rear of the house. This type of conversion creates a significant amount of additional living space and can accommodate multiple rooms, making it a popular choice for larger Clapham homes.
Velux Loft Conversion:
A rooflight or Velux conversion is the least invasive and most cost-effective option. It involves installing roof windows within the existing roofline without altering the external structure. This type of conversion is perfect for Clapham homeowners looking to create a small, bright space with minimal disruption.
Benefits of Loft Conversions in Clapham
Undertaking a loft conversion in Clapham presents numerous benefits for homeowners, making it an attractive home improvement project. Here are some of the key advantages:
Increased Property Value:
A well-executed loft conversion can significantly boost the value of your Clapham property. According to various studies, a loft conversion can increase the value of a home by up to 20%, making it a worthwhile investment for homeowners looking to enhance their property's worth.
Additional Living Space:
One of the most obvious benefits of a loft conversion is the creation of additional living space. This can be used for various purposes, such as an extra bedroom, home office, or entertainment room, catering to the changing needs of your family without the expense and disruption of moving to a larger property.
Energy Efficiency:
Modern building regulations require loft conversions to meet specific energy efficiency standards. This often involves installing high-quality insulation and energy-efficient windows, which can significantly reduce heat loss and lower your energy bills in the long run.
Enhanced Aesthetics:
A professionally designed and executed loft conversion can dramatically improve the overall aesthetics of your Clapham home. With carefully chosen finishes and attention to detail, your new living space can seamlessly blend with the existing property, elevating its visual appeal.
Potential Rental Income:
For homeowners seeking an additional source of income, a loft conversion can be transformed into a self-contained living space, suitable for renting out to tenants. This can generate a steady rental income, helping to offset the initial investment cost of the conversion.
Planning and Building Regulations for Loft Conversions
Before embarking on a loft conversion in Clapham. It is essential to be aware of the planning and building regulations that may apply to your project. Ensuring compliance with these requirements is crucial for a successful and legally sound conversion.
Planning Permission:
In many cases, loft conversions fall under permitted development rights, meaning that planning permission is not required. However, there are certain restrictions, such as the volume of the extension and the height of the roof. Which must be adhered to for the conversion to be considered permitted development. If your property is located in a conservation area or is a listed building, it is more likely that planning permission will be needed. It is advisable to consult with your local planning authority to confirm whether planning permission is necessary for your specific project.
Building Regulations:
Regardless of whether planning permission is required, all loft conversions must comply with building regulations. These regulations ensure the safety and structural integrity of the new living space. By covering aspects such as fire safety, insulation, soundproofing, and access. A building control officer will need to inspect and approve your project at various stages to ensure compliance with these standards.
Party Wall Agreement:
If your Clapham property shares a wall with a neighboring property, you may need to enter into a party wall agreement before commencing your loft conversion. This agreement ensures that any work carried out will not adversely affect the structural integrity of the shared wall, protecting both your and your neighbor's interests.
Key Considerations for a Successful Loft Conversion
To ensure a smooth and successful loft conversion in Clapham. It is crucial to consider several key factors throughout the planning and execution stages of the project. Here are some essential aspects to keep in mind:
Budget and Cost Management:
Establishing a realistic budget from the outset is critical to managing costs and avoiding unexpected expenses. Be sure to factor in the cost of design, materials, labor, and any necessary permits or inspections. Obtaining quotes from multiple contractors can help you gain a clear understanding of the costs involved. And choosing a reputable company that aligns with your budget.
Structural Integrity:
Prior to commencing any work, a thorough assessment of your property's existing structure should be conducted to determine its suitability for a loft conversion. This assessment should consider factors such as the strength of the existing floor joists. The slope and height of the roof, and any potential obstacles such as chimneys or water tanks.
Space and Layout Planning:
Careful planning of the new living space is essential to maximise its functionality and ensure it meets your specific needs. Consider aspects such as room layout, storage solutions, and natural light sources to create a comfortable and practical living area.
Ventilation and Insulation:
Proper ventilation and insulation are vital for maintaining a comfortable living environment within the loft conversion. Installing high-quality insulation will help regulate temperature and minimise heat loss, while adequate ventilation will prevent condensation and damp-related issues.
Access and Safety:
Safe and convenient access to the loft conversion is a crucial consideration. Staircase design and placement should comply with building regulations. Be carefully planned to minimise any disruption to the existing living areas.
Transforming Your Clapham Home
A loft conversion in Clapham is an excellent way to transform your home. Providing additional living space tailored to your needs while potentially increasing the property's value. By carefully considering the various factors discussed in this guide. such as selecting the most suitable type of loft conversion for your property, adhering to planning and building regulations, and focusing on key considerations like budget and structural integrity, you can ensure a successful and rewarding home improvement project.
With the right professional expertise and a well-executed plan. Clapham loft conversion can become a stylish, functional, and valuable addition to your home, meeting your family's evolving needs while enhancing the overall appeal and worth of your property.