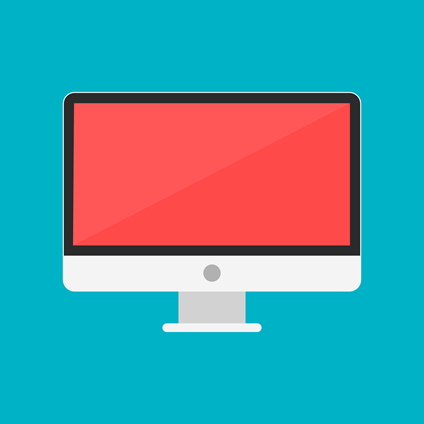 For Sharon Golett, technology is a powerful tool for solving problems and understanding the world we live in.
As an information technology instructor at University of Phoenix, Golett sees the power of data and technology at work every day. For her students, Golett helps them see ways to approach problems and prepare them for rewarding and satisfying careers in IT.
It's that commitment to helping students unravel problems, find a new approach and present compelling solutions that earned Golett a nomination as 2020 Faculty of the Year.
Her mission? To change the way people see technology as a way to find answers and not as a burden they can't do without.
A Lifelong Commitment to Information Technology
Golett lives in Shreveport, Louisiana, having moved there during her high school years. Information technology, or IT, has always been an interest of hers. Golett earned three degrees in IT: an associate, bachelor's and master's. She started out her career working as a programmer but switched to networking in the early 2000s. This change was a chance for her to understand more deeply what goes on beyond the desktop. "I was more interested in what was going on behind the wall of what my computer was connected to," she said in a recent interview.
She made the decision to join the University of Phoenix in 2012. Her passion for her work underscores her success in the classroom.
"I always appreciated that she was not only a great faculty member (and still is) who clearly cares about her students," said George Love, program chair for the College of Business and Technology at University of Phoenix. "But also, as a successful woman of color in IT, she [is] an inspirational role model for students from underrepresented populations who want to develop a career in the technology sector." Love has worked with Golett for nearly 20 years. He appreciates her enthusiasm for information technology and her commitment to the students she teaches.
In addition to her work in the classroom, Golett has also served on the faculty council. Love noted that in the classroom, Golett has been instrumental in the successful use of CompTIA, a certification program for information technology. "She was always engaged and willing to help with the adoption of new technology," Love said.
Translating Technology and Language
Information technology professionals need to know a lot about systems, infrastructure, hardware and software. Roles in IT are complex, given the myriad programs and structures necessary to help users be successful. Solving problems that other people create is at the heart of information technology work.
For Golett, it starts with language. She believes that an essential part of her teaching has to do with introducing her students to the language and jargon of information technology. "If you can take those words from looking all Greek and hieroglyphic and turn them into common words, you have that 'aha' moment," Golett said.
This can be a lot to learn for new students. Golett is mindful that patience and persistence are critical in helping students absorb and understand information with a high degree of retention. "I don't want them to be too hard on themselves thinking they have to learn all of this overnight. It comes with time," she said.
Golett relies on her own experiences as a student to provide relatable ways to present concepts and ideas. She noted that she had an instructor who would take new concepts and create analogies that were relatable.
For example, an instructor who compared computer networks to phones helped Golett visualize the information and processes that occur. Defining network protocols as accepted rules or practice or courtesies to be followed in a situation helped make the term more comprehensible within an IT framework. By acting as a translator, Golett is able to share her vast industry knowledge with her students.
Golett appreciates her students and University of Phoenix as an institution. When her students return and share with her lessons that they have taken from the classroom and applied to real-life problems, she's thrilled. "My joy moments are students who still have my email," she said. "They ask for a job reference, and they come back and say, 'Ms. Golett, I remember you saying such-and-such in class, and we had that happen.'"
The Importance of Information Technology
Disruptive technologies have changed the way we work and live. Consider the impact of new technologies such as artificial intelligence, the Internet of Things, blockchain, cloud computing and data science. Those technologies are revolutionizing processes and creating business models that have upended entire industries.
At the heart of those technologies is information. Managing, using and organizing data will continue to play critical roles in emerging tech. At University of Phoenix, Golett continues to prepare students for careers that will be transformational in the technology space. "I like sharing with our students just how far technology has advanced since I started," Golett said. "Our phones that we're talking on right now have more capability than computers that used to cost $7,000. And we're not done yet."
About University of Phoenix
Founded in 1976, University of Phoenix offers educational opportunities for adult learners. Instructors bring real-world work experience to curriculum design and classrooms. University of Phoenix offers associate, bachelor's, master's and doctoral degree programs as well as certificate programs and individual classes to help students pursue their educational goals.