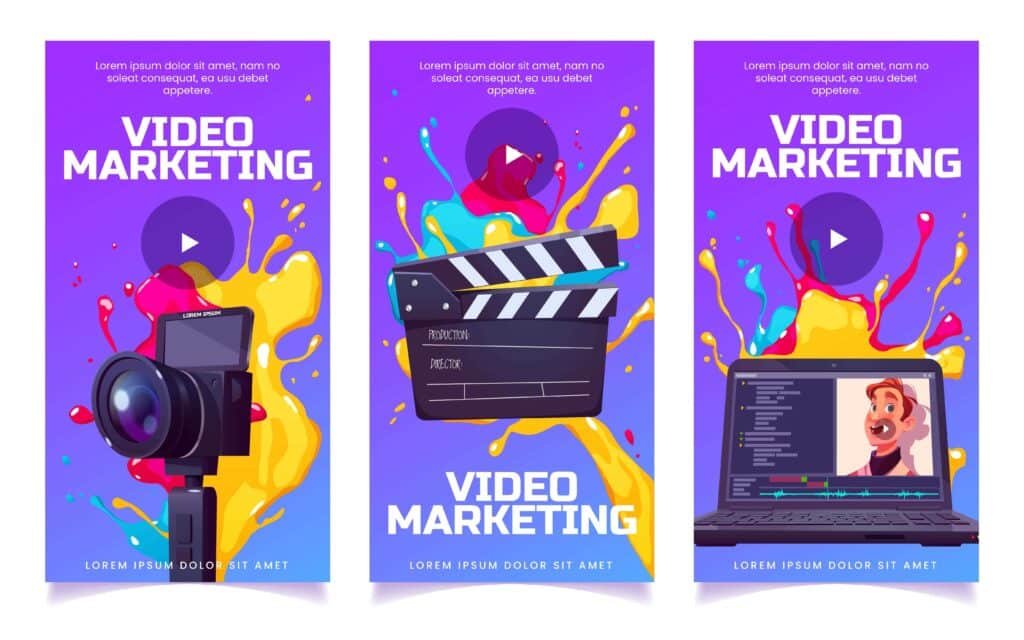 Video is one of the most growing advertising formats. Currently, as much as 35% of all expenditure on advertising on the Internet is expenditure on video. It generates the highest sales, which is why companies and marketers have to meet the expectations of consumers and focus on this trend in their campaigns. But with the development of video marketing, the needs of consumers are increasing – they are becoming more and more demanding, and thus, attracting their attention is a real challenge. To meet these requirements, more engaging and innovative content needs to be created, in ever better quality. This is made possible by evolving technology and continuous research into consumer needs. It is estimated that 20% of people turn off a film after 10 seconds when it is not interesting enough. When preparing marketing strategies for 2018, it is worth focusing on the following trends in video. Using them in a marketing strategy will surely draw the attention of the audience.
Live video streaming
Although this trend had a strong position in 2018, its impact is expected to increase even more in the coming year. This is a great way to get closer to the customer by showing a more human side of the brand. Audiences can attend events live, follow them from behind the scenes and ask questions. Live video streaming generates greater involvement of the audience and allows them to participate more fully in events related to a given company or product.
Video 360
The popularity of 360 video will increase in the coming year due to, among other things, greater availability of technology and lower costs of creating this type of video. Initially, this trend was mainly used in tourism video marketing and in social media by travellers who wanted to convey their travel experience to their audiences in a more realistic way. Nowadays, it is often used in the hotel and travel industry, as it allows viewers to become more familiar with the facility.
VR video
Virtual reality is one of the least developed trends in video marketing. In order to be in virtual reality, the marketer must persuade the user to wear special glasses that design artificial surroundings. This way of presentation improves consumers' experience and "transfers" them to a place specified by the application.
Mobile views
Continuous improvement of mobile devices makes more and more people watch video on smartphones and tablets. In 2017, almost 50% of video impressions were on mobile devices. Assuming this trend continues to grow, it is important that brands optimise their videos to the resolution of mobile devices. Experts predict that the use of mobile devices for watching movies will increase by 25% in the coming years.
The Role and Importance of video marketing in 2019
Year-on-year marketing is becoming more interactive, so in 2018 video will increase its performance and play a significant role in multi-brand marketing strategies. Why should companies focus even more on video marketing when planning a campaign?
The answer to the needs of the audience is a video that is unique and original, but also tailored to the user and his needs. Video content is more convincing, more emotionally engaging, and more attention-grabbing, and generates incomparably more engagement than image or text. Therefore, it is worth taking into account the trends mentioned above, which will certainly help companies to achieve their goals.