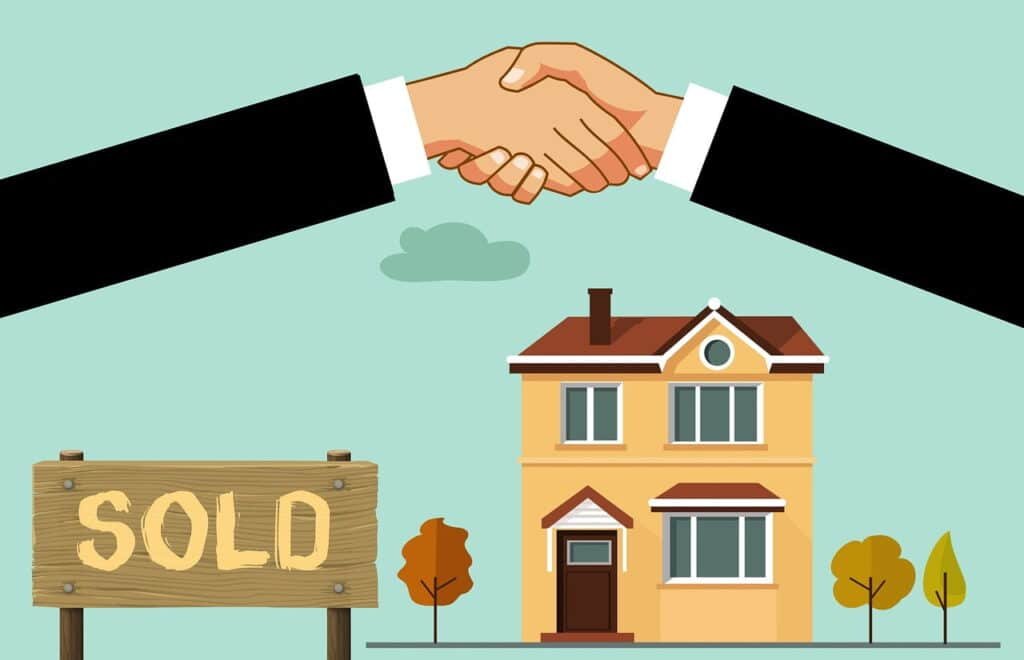 Like any financing product, it's important to understand the advantages and drawbacks of a bridging loan.
On the plus side, they're extremely fast to arrange, have little (if any) eligibility requirements, and are available for any purpose, provided you can demonstrate how you will pay back the loan.
Negatives include higher interest rates, limited terms, and the potential to encounter difficulties if your project doesn't run to plan.
In this guide, Revolution Brokers illustrates some of the scenarios where a bridge loan multifamily could be a beneficial option – if you'd like more details or advice about your financing from the bridging finance broker experts, please give us a call at 0330 304 3040.
Bridge Loans to Finance a Property Development With No Upfront Costs
Even if you've found a dream development project with quantified profit projections and know that you could turn around a sizable return, you might not find a suitable financing solution.
Traditional mortgages are only available against habitable properties, so those with a kitchen and bathroom.
Suppose you don't have any capital to invest or have a very small deposit. In that case, it can feel impossible to secure the financing you need to turn a potential investment into a viable project.
Bridging loans are ideal in this situation since:
Lenders won't have any requirements about the condition of the property.
The interest can be rolled up into the loan, so you pay the total at the end of the term rather than trying to budget for monthly interest costs.
Fees can also be added to the balance, avoiding any requirement for a substantial upfront cash investment.
Lenders primarily want to see a strong exit strategy and be comfortable that you're going to be able to pay back the borrowing in a relatively short time, usually around a year on average.
You can showcase the expected saleable value of the property or apply for a mortgage agreement in principle, based on the finished development, to evidence that you have a reliable way to repay the bridge loan when the conversion is finished.
Buying a Property at Auction With a Bridging Loan
Auction properties can present an incredible bargain, especially with repossession or liquidation sales, often at a significant proportion below the normal market price.
The big barrier to buying auction properties is that you need a 10% deposit on the day and to pay the full balance within four weeks – which isn't possible unless you have a pre-agreed loan or a considerable amount of cash available.
Bridge loans are often used for auction purchases and are fast enough to meet the deadline easily.
Revolution has even organised bridging loans within 24 hours, so you don't run the risk of losing your deposit and then have a few months to put in place a mortgage to pay the loan back.
Note that the faster you can refinance the loan, the less interest you'll pay.
Bridge Loans to Finance a Bad Credit Property Purchase
Bad credit can be tricky, as an adverse credit report will remain on your file for six years.
Many people find it tough to purchase a property with bad credit, particularly if the issues were fairly severe or included CCJs, IVAs, bankruptcy or repossession.
The good news is that a bridge finance lender isn't as concerned with your credit score as a conventional mortgage lender.
Again, it's all about the exit strategy.
If you know, you can renovate a property and sell it for a healthy profit, and can research similar sales in the area or request a valuation to demonstrate that, a lender will see that you have a viable repayment plan in place.
Remember that bridge loans charge a higher interest rate than a mortgage, and you must evidence your strategy for repayment before they approve the loan.
Therefore, while bridge loans are an excellent option for bad credit applicants who cannot get a standard mortgage, you'll still need to back up your application and can't take out a short-term loan on the chance that you'll find a mortgage elsewhere.
Using Bridge Loans to Finance a Short-Term Investment
Bridging finance is a higher-cost product than a normal mortgage but may be more cost-effective than many other unsecured short-term loan products if you need financing for a limited period.
It can also be an attractive solution if you have an investment opportunity and need to move fast – and don't have time to wait for a mortgage approval to go through!
Expert Bridging Loan Advice
As we've seen, there are many situations where a bridge loan is a good idea and can solve several issues, enabling you to proceed with confidence.
Revolution always recommends seeking independent advice to ensure a bridge loan is the best option for your project, as another financing solution may be preferable.
Please get in touch on 0330 304 3040 or drop an email to info@revolutionbrokers.co.uk for more information about any bridge loan applications discussed here.