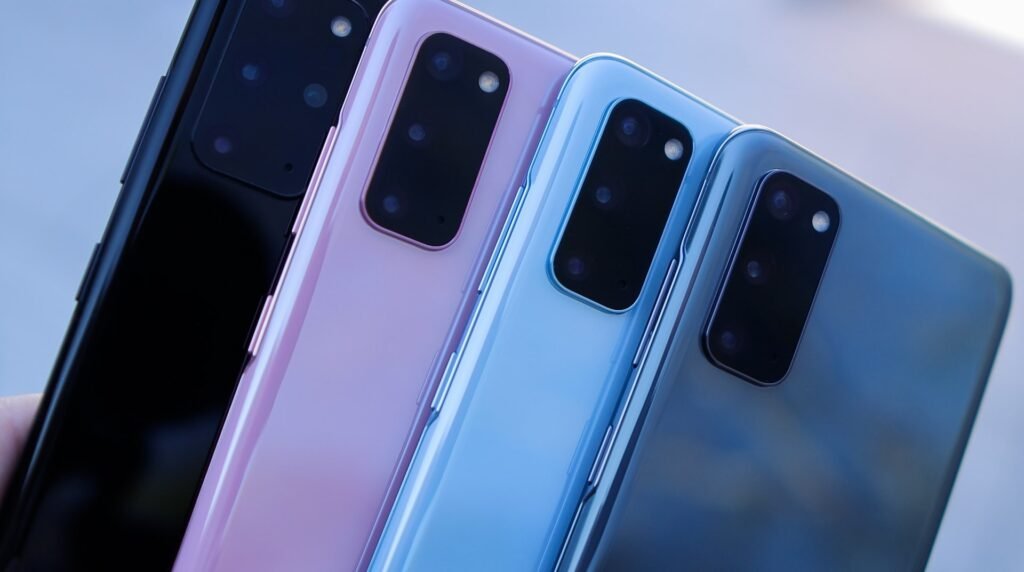 The smartphone has become a very important tool in communicating with our friends and relatives and also checking on current events. However, as it seems we have only been using smartphones at work when checking our emails!
In the current days, this technology has evolved to the level at which one can get something done just using your thumbs, amazing, right? Today, you can use the smartphone technology to take professional photos, to check documents and even more for translation purposes, so one does not really need to look for a translator to understand a particular language.
The growing smartphone technology goes along with an improvement in features to make them more satisfying for clients. Many business people will need the best smartphone for business. At a glance, the Samsung phone has stood out as the best phone brand. The rate at which Samsung is launching new smartphones is high. This review has mainly focused on the best Samsung phone that can be used for business.
Overview
Choosing between Samsung galaxy Note 9 and the recently released Samsung galaxy S10 plus can be a daunting task. Both phones have almost the same features. One may even confuse one for the other but experience will inform that there is one that outsmarts the other for business.
Samsung Galaxy Note 9 VS Samsung Galaxy S10 plus
If you are looking for the perfect smartphone for business today then you will have to do a close comparison of the Samsung galaxy note 9 and the Samsung galaxy S10 plus. The two phones present excellent features, but let us look at each just briefly.
Samsung galaxy note 9
The Samsung galaxy note 9 is relatively bigger than the other Note phones that have come before. The phone in size has a 6.4-inch screen, a battery of 4000mAh and a storage capacity of about 1TB. It has a slightly better camera; it also got a Bluetooth-connected S Pen which can remotely activate fun shortcuts.
It was released in August 2018, and carries a weight of 205g; very light! When it was launched it was slightly more colourful and more powerful than the previous note phones and more expensive. However; it is no more the latest Note.
With an extra 512GB SD card, there you are you will be having a 1TB phone with you (Samsung will sell you this!). This can help you save a lot of your documents, videos, photos and music. Yes, I know that is more than enough storage compared to most of the laptops that you can find today.
The note 9 is also equipped (exclusively) with an automatic scene optimizer for the camera and it has features of flaw detection which enhances its photos.
Now, the S Pen! This is a very useful tool when doing some notes, there is an addition pf Bluetooth for remotely customizable shortcuts. This beats the annoying Bixby button, turning it off is not even easy.What more, yes you can pose for a photo from a distance, upto 30 feet away with the help of the S pen.
Samsung galaxy S10 plus
This is the newest Samsung phone in the market today. The galaxy S10 plus is the phone that has everything in 2019, with no similarities to the last generation of handsets. It has a 6.4 inch screen, and weighs 175g. The Galaxy S10 plus has a battery capacity of 4100mAh which implies that you can use it for a long time without stressing about recharging it.
This phone comes with a lot of surprises. Compared to the S9 Plus, It has an aluminium frame that is much thinner. The dimensions of this phone are almost similar to those of the S9 Plus and aremuch more comfortable in hand than the Note 9. The Galaxy S10 plus is a powerful phone for gaming, it gives competition to most of today`s gaming phones in the market. The Samsung galaxy S10 plus is more expensive compared to the Note 9.
There are several reasons that would make you like the S10 plus, here is a list;
Fit, finish and design: Some of the well designed phones come from Samsung. The S10 plus still adheres to that as it also offers unique class and style due to its pr#ism color. It feels perfect when hand held.
Infinite O display: Samsung has fantastic OLED panels, the galaxy S10 plus is fitted with one of the best.
Rear camera performance: The S10 Plus is fitted with a wide angle lens at the back so in good lighting there is really no scenario, you can take great photos and videos.
Long Battery Life: The S10 plus compared to the Note 9 has an extra 100mAh battery capacity which can help you get through some busy day with extra power remaining.
Wireless Powershare: With this technology thaty has been fitted to the S10 Plus yopu are able to charge your phone and other accessories from the back of the S10
If you are short on budget and you wanted a reliable phone without spending too much money, you might go for the Samsung J3 or the S6. To learn more about them, here is a Samsung J3 vs S6 comparison to help you pick the one that suits your needs.
Verdict
The Samsung Galaxy Note 9 and the Samsung galaxy S10 plus are definitely the best Samsung smartphones for business. The Galaxy Note 9 presents the feature of the S Pen which actually makes it more convenient and right for business. On the other hand, the Galaxy S10 Plus is a combination of many and much more recent features including its light weight and the ability to stand on charge for long.
Among others the Galaxy S10 Plus has been made to be able to run other things for instance the wireless powershare which can be used by business people to charge other devices. It is a thing of the current more improved and much equipped. It is well designed and well structured than any of the past Samsung devices.
Always consider the right features in a smartphone based on how you intend to use it for work/business.