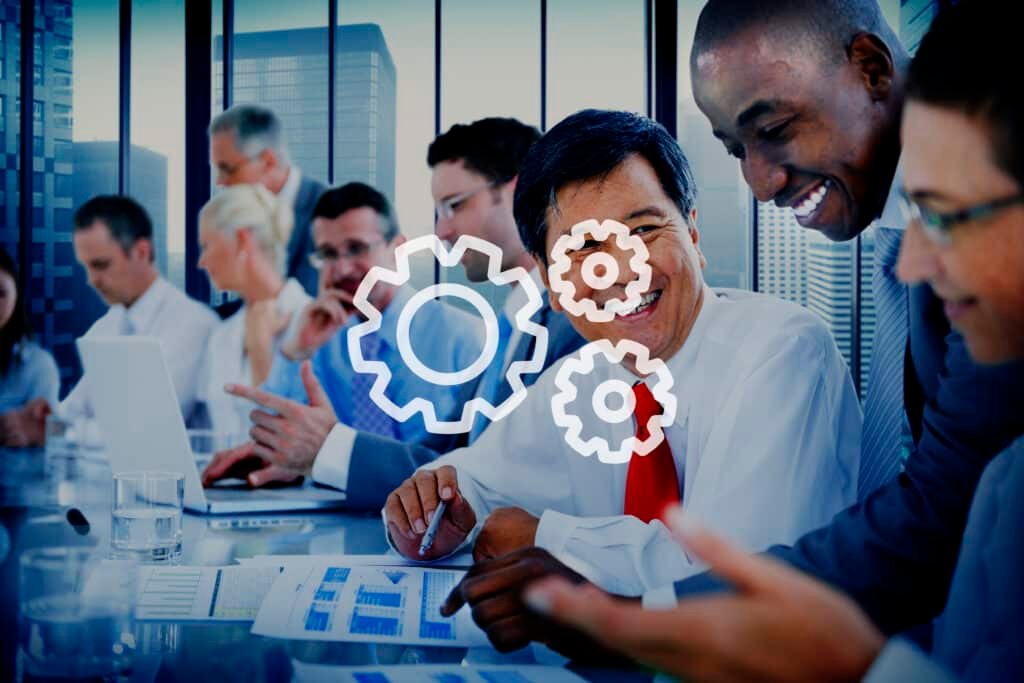 With the fast-evolving international marketplace, many companies in Western countries are considering establishing business operations overseas to get the best offshore development team. Offshore development offers numerous benefits to businesses, including risk minimization, cost reduction and resource adjustments. Well, it is easy to establish the benefits of offshoring operations. But the key lies in how to transition some primary functions overseas with ease.
The B.O.T (Build-Operate-Transfer) model is one of the popular options that an offshore outsourcing company can use to establish their operations abroad. Here we look at the B.O.T model and how you can use it to seamlessly integrate your inshore operations with your offshore development team while eliminating the associated cost and risk.
What is a BOT Model?
The B.O.T model is a contractual relationship where a company hires a service provider to help set up, optimize and run a business. Also IT process service delivery with the intent of transferring the operation to the provider. It is designed to provide greater operational control and allow further overseas expansion. A B.O.T hybrid model combines the "build" option (captive centre or insourcing) and the "buy" option (outsourcing).
How Does a B.O.T Model Work?
A B.O.T-based software development model can be compared to a relationship that would have with your own subsidiary overseas. The outsourcing partner sets up an offshore or nearshore team to a fully operational level and then transfers the subsidiary legally to your organization after a given period of time.
With the model, your organization will have the efficiency and cost of traditional IT outsourcing and allow you to maintain maximum control of your proprietary technologies and intellectual property. Usually, the process of setting up and transferring an Offshore IT subsidiary comprises three phases:
1. Build Phase
The first phase begins with an in-depth analysis of your expectations and requirements. In this case, the outsourcing partner is required to study your technical requirements, business goals and company culture as much as possible.
Once the outsourcing partner understands your requirements fully. They embark on securing a dedicated office space, talent, technologies and equipment that are necessary for executing your project. The build phase may take 2-3 months to complete on average.
2. Operate Phase
In this phase, the outsourcing partner manages all the project-related operations, but in alignment with your project goals and needs. The outsourcing partner should also continually update you on the progress through regular (daily, weekly, monthly and quarterly) communications and project-related reporting as required.
Besides, they may also provide HR and professional training support to your offshore development team. The phase lasts for about 1-2 years before the development team is fully operational and stable.
3. Transfer Phase
During this phase, the development team is legally transferred to your organization in its entirety as it is stable and fully operational. The transfer will include your employees, assets, knowledge base and your intellectual property.
In some cases, the organization may set up a local subsidiary under the name of the company in order to integrate the new development team into the business. The BOT operation ends once everything is set in place and all parties are satisfied and the client takes over management responsibilities.
Usually, your BOT outsourcing partner will provide the following support:
Required facilities and procurement of office space
Recruitment, hiring and training of workers
Legal business registration in the oversea country
Set up technology and communications infrastructure
Coordination between different geographies and offices
Knowledge capture planning to allow for the future transfer
What are the Benefits of the BOT (Build Operate Transfer) Outsourcing Model?
The BOT model provides a number of benefits that offer great value to your business. The following are some of the major advantages:
The availability of local knowledge
When it comes to taking your business overseas, local knowledge is important. The availability of local knowledge makes it easier for the company to venture into uncharted territory. Remember, the laws, culture and ways in which the businesses and government institutions operate vary significantly from one country to another. Consequently, relying on a local IT outsourcing partner offers the easiest way to establish your presence in a different country.
Reactive and Quickly Scalable
With significant growth ambitions and critical milestones in mind, businesses and high-growth start-ups need to expand to grow their technical capabilities rapidly. In-house hiring rarely aligns with this need because it is often expensive and difficult. Consequently, businesses opt to use a BOT approach in oversea countries where they can find high-quality talent and skill sets at a relatively lower cost.
The BOT model is designed and built to provide high-quality output for a longer period of time as it creates a long-term development resource. Offshoring provides a stable team of experts. Which ensures that companies have access to the skills that they need when necessary. However, for an offshore development team to offer maximum value and be financially viable. There must be a sustained demand for development capabilities.
Improves Talent Retention
With the level of competition in the market due to the need for technical capabilities. Holding onto a key technical talent can be a daunting task. Poaching of workers with the right skill set and high-quality talent is also common. Therefore, companies should look for ways to help minimize the risk of losing the best experts and improving talent retention.
The BOT model is usually built off the traditional tech hubs. This means that there is less competition for high-quality talent in the market. As a result, the BOT model makes retaining employees in your development team relatively easier.
Ensures greater alignment with your corporate culture
The BOT model enables you to achieve a high level of alignment between your corporate culture and the outsourced team. With the model, you can start fostering from the very beginning. The corporate culture includes direct communication between the outsourced team and your clients and talent selection.
Allows you greater control over the overseas operations
The BOT model allows you to have maximum control over the operations of your nearshore and offshore teams. With the BOT approach, you are able to make all the rules and also have enough control over your team's operations. This is to ensure their processes align with compliance requirements and the strictest security.
Offers flexibility to leverage your offshore development team when necessary
The BOT model provides greater flexibility in leveraging your offshore team and resources in case there is a considerable change in your business. Moreover, the model also offers flexibility in switching your offshore team or nearshore team to different tasks and projects if the business needs it. It is also relatively easier for an offshore team in a BOT model to use your in-house resources in order to enhance quality and speed of delivery.
Conclusion
The B.O.T model is an excellent approach that can work for any company seeking to establish a reliable and long-term software development and IT team in an offshore or inshore location. Moreover, the model is more suitable for organizations that have strict intellectual property, data and other compliance and regulatory requirements in their in-house operations. The IT outsourcing engagement allows you to have improved control over your remote assets and resources while allowing you to get rid of significant upfront costs.
Writer:
Thanh Pham (Bruce)
CEO
Saigon Technology Solutions
Vietnam
Email: thanh.pham@saigontechnology.com