As temperatures begin to warm up, your thoughts turn to putting away your winter clothes and creating a colourful wardrobe for the spring season. Start building your wardrobe with basics that you can easily interchange with trendy colours and prints just right for spring. Adding the following four suggestions to your closet can help you effortlessly pull together the optimum outfit for any spring occasion or event.
Floral Designs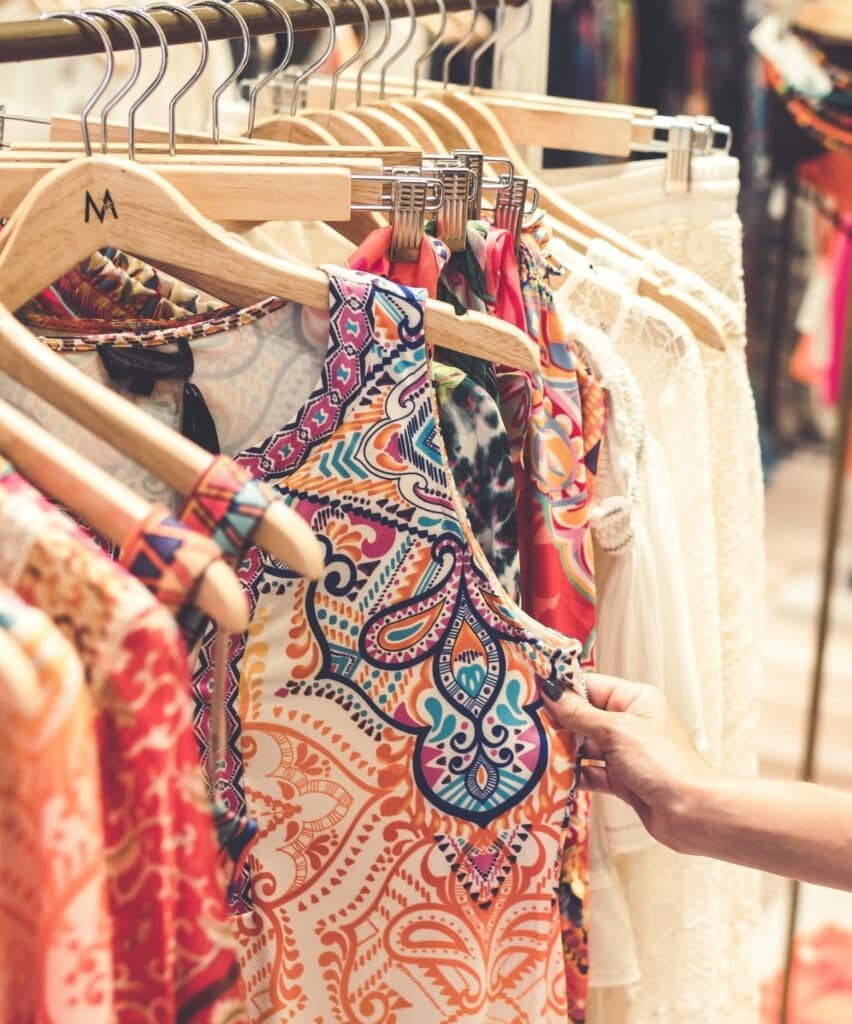 Nothing says spring fashion more than floral prints. You can wear a long floral dress to a spring wedding, a flower print sundress on a tropical vacation, or a jumpsuit with bold flowers to a cocktail party. Ideas for accessorizing your floral prints include wearing silver heels with your wedding guest dress and tossing a pastel cardigan over your flowery sundress. Another idea is to elevate your jumpsuit by wrapping a trendy wide belt around your waist and slipping a pair of high-heel sandals on your feet.
Animal Prints
Feel your wild side wearing one of the hottest spring 2022 fashion trends for women, animal prints. Animal prints never go out of style, and every woman should have at least one piece of clothing or accessory that has this style of pattern. You could have leopard print high heels that look hip with solid-coloured leggings or a neck scarf with distinct tiger stripes tied over a black sleeveless turtleneck sweater. When attending an evening garden party, consider wearing a zebra print maxi dress with black suede booties.
Sparkles and Shine
Beaded embellishments add a fun touch of sparkle to dresses, light jackets, pretty sweaters, and any of your springtime accessories. Pair a mini dress with delicate beading along the hem with knee-high boots for a boho-chic look. Place a dressy bolero-style jacket with beads sewn along the neckline over a floor-length floral dress for a brilliant spring wedding outfit. From garden parties to concerts in the park, beaded accessories add a touch of charm to any spring outfit.
Solid Bold Colors
If you enjoy wearing bright, bold colours, spring 2022 fashion trends won't disappoint. This spring, bold colours spotted on the runway include beautiful cerulean, bright lime, regal purple, brilliant yellow, hot orange, and deep blue. Wear a dazzling lime green dress with black shoes for a festive look or a dark yellow pantsuit with white high heels for a board meeting. Choose sunset orange hot pants with a dark blue cut-out sweater for a night out dancing.
Pair a royal purple maxi dress with silver pumps for an elegant white-tie wedding dress code. Are you having a romantic dinner with your special someone? Choose a pair of high-rise cerulean blue pants with a sleeveless chocolate brown crop top for a smouldering look.
Having animal prints, floral designs, embellishments, and various solid colours in your closet gives you the versatility to create many outfits for any occasion. If you're unsure how to put together outfits based on 2022 spring styles and trends, consider consulting with a private stylist who can help guide you in developing your spring wardrobe.