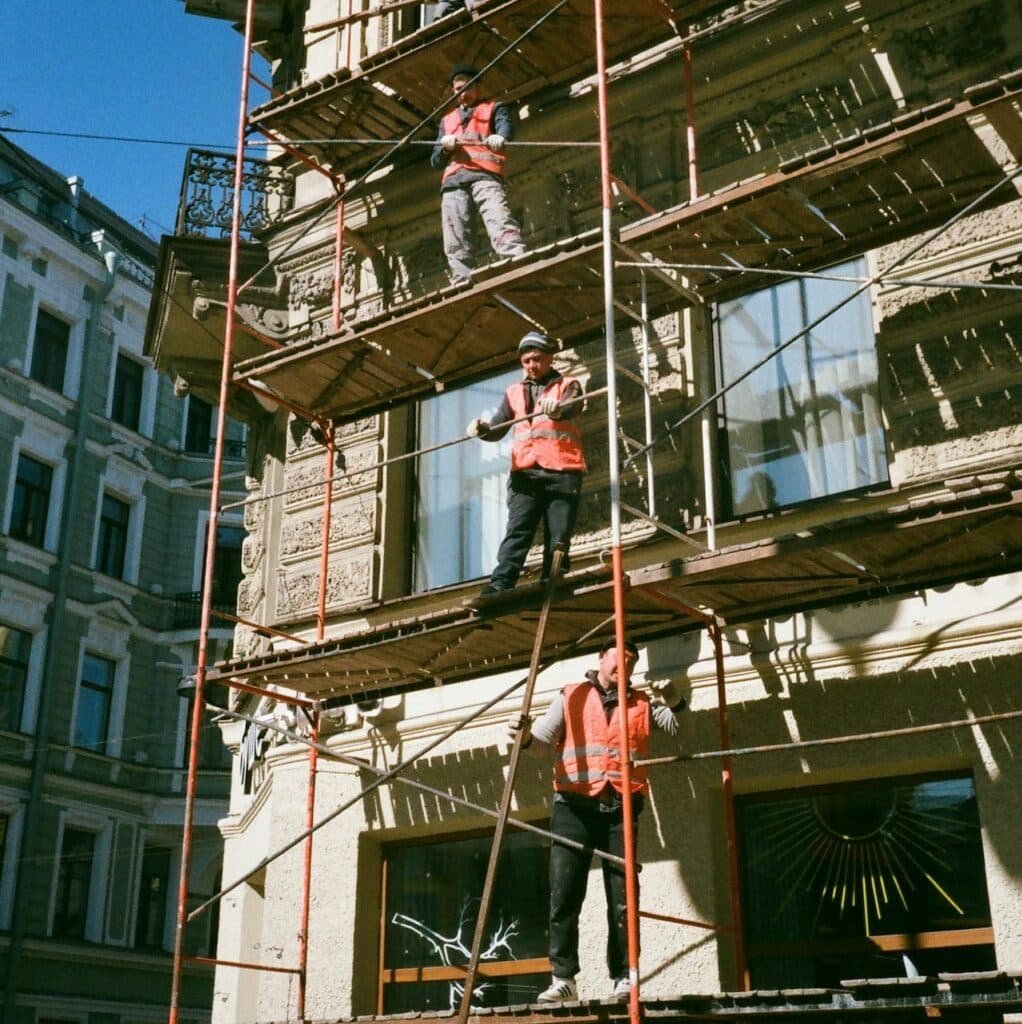 As you try to scale your construction business' growth, saving money can become a task.

With a world of expenses to look after, your company's potential savings may run down the spending funnel. Result? Lack of funds for processes that are important to your organization.
Thankfully, that's not the end of the world.

There are several ways to save money for your construction business. And in this post, we are talking about them. Here are four money-saving tips that can help revive your construction business.
1. Use Satellite Imagery For Creating a Site Plan
Yes, at times you may have to hire a surveying engineer. And for those times, it'd be best to do so. But, how about saving money on surveyors when you can?

In several cases when a small to mid-sized project is concerned, a site plan created with satellite imagery can help you get the permit. And the best thing? These site plans cost no more than $150 on the worst days.

The starting price is as low as $90. It seems like a big chunk of money that can be saved, right?
2. Construction Productivity Apps Are Helpful
There isn't an industry in the world that's left untouched by siliconization and technological advancements. And why not? The way these technologies benefit the world and businesses is unmatched. Even for construction businesses.

There are several software that you can use for monitoring and managing your construction company's finances. Software such as a construction time clock can help you keep track of each employee's shift hours, attendance, performance, and salary, along with the project-wise budget.

But remember that getting software for managing your construction firm's number affairs doesn't mean leaving the process on auto-pilot.

If you buy the software once and stop using it after a while, you will be losing more than just money productivity and efficiency.
3. Buy Second-Hand Equipment When You Can
As kids, we all used to love the feel of the new car or bike or any other machine that our parents would get.

The shiny paint certainly had an irresistible appeal. As kids, it used to be the best feeling, as we didn't know about the cost of money that bought it.

Well, thank our fortunes, we aren't those kids now.

Yes, new, shiny machines and instruments will look great for your construction business. But will they justify the cost at the current moment?

Think about it. Does your business need the latest equipment? Is it doing well enough for that?

If you doubt, you already know the answer.

So, stick to investing in the right direction and save whatever you can, whenever you can. Companies like Apton Plant Group offer great deals on used construction machines.

A sigh of relief if you were planning to push your budget for the brand-new equipment.
4. Introduce and Maintain Discipline In Organization
Have you ever felt like your team members have been exploiting your resources? Or haven't they been taken care of as they should?

Well, this is one reason why most construction companies fall into money pits, wasting a great deal of money for no reason.

Make sure you aren't one of them.

Set boundaries. While appointing a supervisor for your team, communicate your expectations for the entire team and how you would want them fulfilled.

The aim is to ensure that you aren't paying people more than what their skills, knowledge and experience are worth.
Final words
Managing a construction company and saving a safe amount at the same time can be challenging. But don't be intimidated. There are ways to solve that.