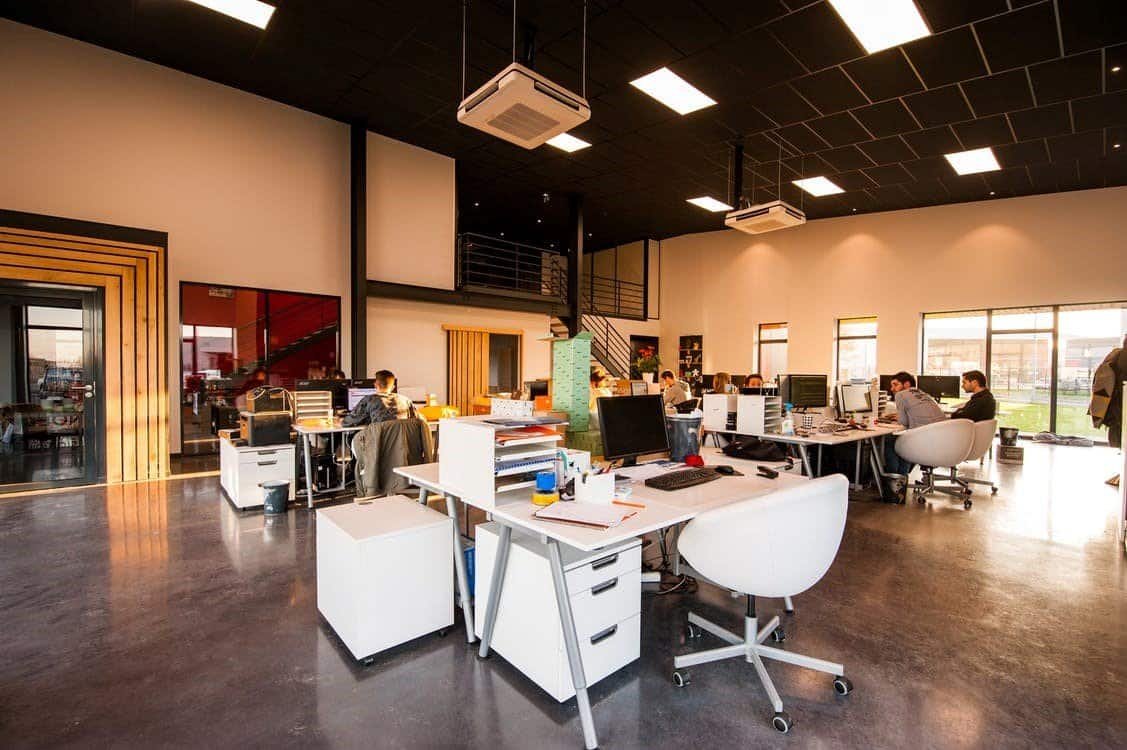 Where you work has a huge impact on how you work. That means the design of your office influences your ability to stay focused and be efficient and productive. Studies also suggest that one of the most significant factors that determine an employee's ability to focus and perform well is their physical environment.
Physical workspaces can affect employees in various ways such as their ability to be creative, efficient, and purposeful. It's also crucial for employees' health, safety, and social well-being. According to one report, 46% of employees described workspace design as heavily impacting their productivity.
Thus, companies need to consider office design as an important business investment. Because unless your employees feel motivated by the workplace design, their overall productivity and efficiency will be hampered, negatively affecting their individual and collective performance.
Check out these office design tips and elements and work with your office interior fit-out contractors to create workplaces that boost employee efficiency.
1. Lighting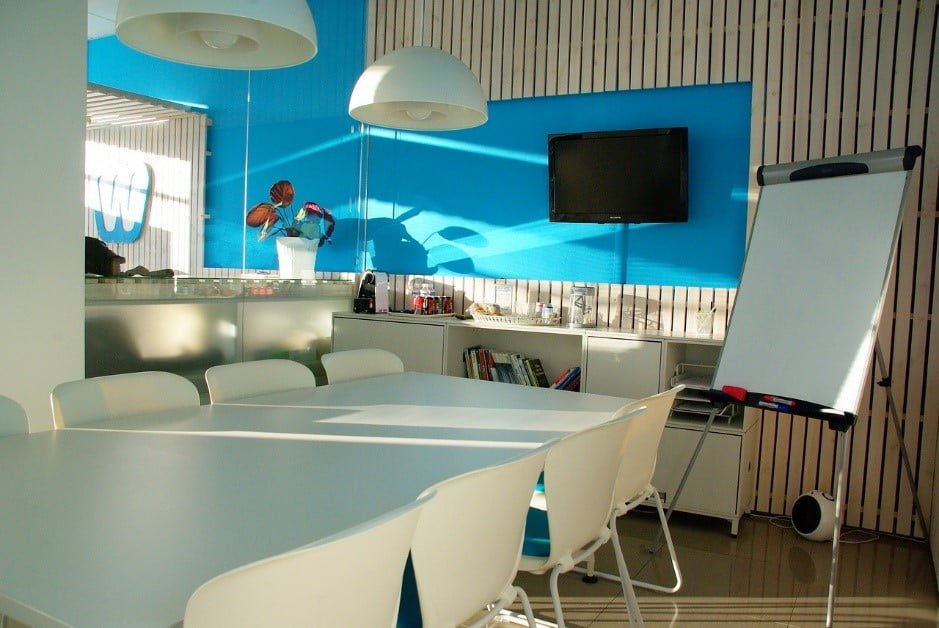 Lighting is crucial for creating an optimal office design. From employee productivity to mental health and workplace safety, lighting has a huge impact on various aspects of employees' work life. Installing the right level and type of lighting can make all the difference in the workplace and help employees perform their best.
Commercial office refurbishment and fit-out companies recommend stripping out old fluorescent light fixtures ( especially those horrendous flickering-prone tubes!) and instead entering the greener, more energy-efficient world of LED lighting styles. This has come a long way in the last few years. Colour temperature, task lighting, feature lighting, and more are all factors to consider in creating the best-lit environment possible for those working in the area.
The effects of the lighting itself can also be amplified by using curtains, mirrors and light and dark walls. However, make sure the reflections don't put too much stress on the employees.
In addition to artificial light, think of ways to incorporate natural light into your workspaces. If your brief permits, incorporate light wells, large windows and glass internal partitioning: all features that facilitate naturally lit work environments. Exposure to natural light is important for the body's circadian rhythm and also improves mood.
2. Air Quality
Air quality is next to lighting when it comes to employees' ability to think clearly and focus. Poor air quality has caused employers to lose billions of pounds due to employee inefficiency and sick leave.
HVAC systems should be checked regularly for any issues and air filters should undergo routine cleanliness and maintenance. If it's possible, try to bring in fresh air through windows or doors. Have them open for at least a portion of the day.
Go for natural air purification methods. You can brighten up your office interiors by introducing indoor greenery. Air-purifying potted plants not only add a touch of zeal and vibrancy to your workplace but also enhance the air quality.
Airflow and quality can also be influenced by the design of the office. The worst air tends to settle in cut-off corners and smaller offices with no outdoor connection. To prevent this, a more open layout ( with all of the necessary acoustic features to offset the sound increase- see below!) allows air to flow around the building and creates a healthier environment for employees.
3. Noise Level
Nobody can stay on task in a noisy office. Noise in the workplace is more than just an annoyance. It can seriously get in the way of employees' routine activities, hampering their productivity and increasing their stress levels.
Flooring materials can play a huge role in managing office noise levels. Materials like porcelain, natural wood and ceramic can wreak havoc within an office setting, unless these are offset by acoustic solutions elsewhere. Talk to your interior fit-out contractor to get the ideal flooring solution for your office. While carpet, carpet tiles or cork flooring can work well to minimize noise, vinyl flooring offers a versatile solution with its added benefits of ease of maintenance and plenty of design options to choose from.
In addition to flooring, introduce more noise-cancelling materials into your office design such as acoustic wall panels and partitions and noise-friendly furniture like couches, desks, chairs and filing cabinets. These often present an aesthetic design opportunity too- in fact, the only 'ugly' acoustic solution that springs to mind is traditional ceiling tiles. Acoustic ceiling rafts, with suspended lighting, present a very visually impressive alternative. Maximising upholstered surfaces throughout the office- for example through partitioning systems, seating, and other furniture also helps deaden excessive noise and creates a quieter and more comfortable environment.
4. Ergonomic Furniture
The way employees sit at their desks has a profound effect on their performance and day-to-day productivity. With an uncomfortable seating arrangement, employees spend their work hours every day wishing they were somewhere else. It's not only bad for their posture, health and mood but also has the power to disrupt their efficiency.
Therefore it's very important for companies to invest in ergonomic furniture so that employees can carry out their daily work focusing on their productivity rather than worrying about issues like neck pain, back pain, etc.
When designing an ideal office space, you have to keep in mind a key element of employee experience in mind. Your office design will directly affect the efficiency and purpose of your work teams. After all, the workspace you design is the place they'll be spending much of their waking hours, so it has a massive effect on their happiness, ability to work efficiently, and quality of life overall.
Author Bio
Bryony Shaw is the marketing executive at Spectrum Interior which provides commercial washroom and office refurbishment services in the UK. Her aim in life is to transform as many interior environments as possible into highly beautiful and functional spaces and make all incumbent dysfunctional eyesores a thing of the past. Synchronising the marketing, sales, purchasing and project management teams, she likes to listen to the needs concerning absolutely any interior.