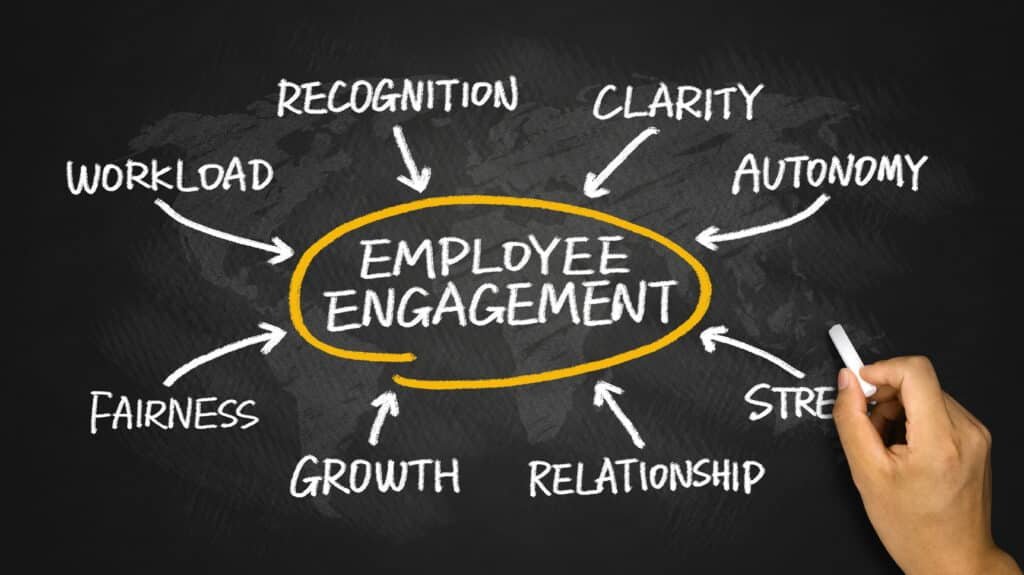 To achieve business success, you must pay attention to ergonomics and guarantee your workforce enjoys connecting with your organisation. Human resources or employees are assets that can help propel your business to greater heights if well managed. Hence, it's critical to improve team member engagement throughout your business lifetime continuously.
Team member engagement is beneficial since it improves organisational output to stay ahead of your competition. In addition, it reduces labour turnover by keeping a talented workforce to run your business projects efficiently.
Ensuring your employees stay committed and focused at work is a challenging task that requires strategic planning to reach your organisational goals. Luckily, technological advancements like the HR software system have significantly improved productivity by simplifying HR administration and enhancing team member engagement.
However, it's crucial to learn how the software works before introducing the system in your business processes. This technology smoothens your business operations and steadily maintains course to your organisational goals.
Here are five HR tools to improve team member engagement.
1. Payroll Management
An important area in human resource management is processing payments and wages seamlessly for your employees. Make sure that your HR systems can generate payroll for the finance department to promptly pay salaries when they're due to avoid conflicts between your employees and management.
Payroll management enables real-time accountability and ensures adequate remunerations for your employees. What's more, employees get automatic updates for salary deposits in their accounts by your finance department.
Examples of payroll management are ADP and Intuit QuickBooks that integrate payroll administration, HR processes, and team member monetary benefits like overtime.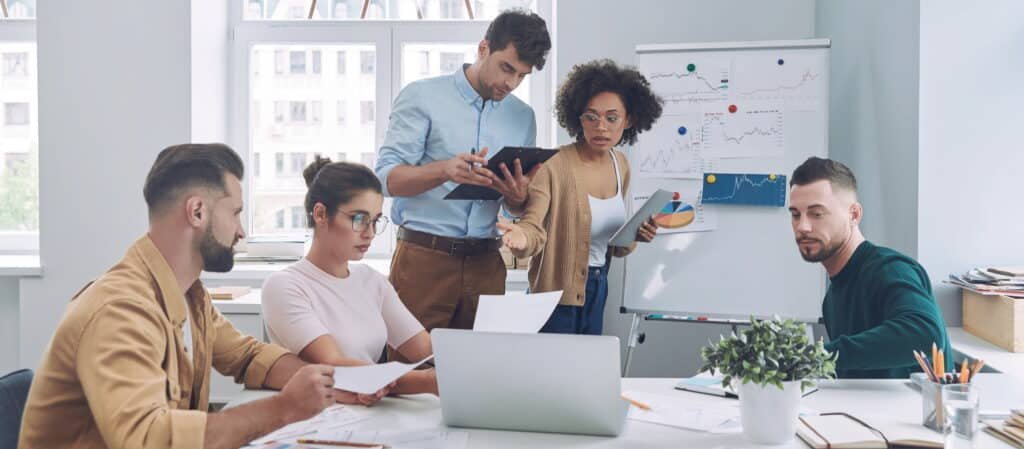 2. Team Member Data Management
Data plays a crucial role in human resource management. It allows you to monitor employees' activities in your organisation and see to it that they work to reach the set targets, whether individual or departmental. You're able to plan tasks according to individual qualifications, experience, and talent by retrieving your employees' information from the database. You can develop KPIs and evaluate team members' performance throughout their employment or contract too.
Furthermore, data management saves the HR department from digging through archives to retrieve employees' data. The software is customisable to fit in your organisation, and you can have portals to allow employees to make legitimate data entries regarding their job and personal information. Aside from these, the tool helps cloud storage for your institutional memory, and your HR team can refer the data for better planning of resources and workforce.
For instance, BambooHR and Namely open doors to team member data management by allowing data collection and organisation regardless of your company size or the number of people working for you.
3. Training And Development Tools
Learning is a continuous process and can improve the output of your organisation. Therefore, you must enforce team member training and development to achieve timely goals and stay ahead of your competition. Investing in your digital learning solutions like Cornerstone helps to impart necessary skills to your employees and management team.
Additionally, promotions in your organisation can be on a merit basis, and you can rely on the information for your digital learning solutions to pick the best-performing team member. The tools uncover skill gaps in your organization as well, so you can decide to design training programs to improve efficiency at work.
4. Recruitment Tools
When recruiting new employees, you must look at quality in terms of skill and make quick employment decisions depending on your organisational needs. An effective hiring process encourages strong collaboration between your management team and the line supervisors, which will speed up replacements or address new position gaps as your business expands. Thus, the hiring process becomes seamless, and your workflow remains consistent without experiencing downtime.
For instance, developing recruitment criteria is simplified if your HR department determines your recruitment needs. Software solutions like Lever and Greenhouse combine talent acquisition and speed and streamline the hiring process by giving the ideal candidate the vacant position.
5. Team Member Tracking Tools
Team member tracking is an essential component for success in your organisation. You must keep track of time and attendance to enable payroll processing, the activity they perform at their workstation, shift allocation, among other duties that require remuneration. On top of that, your employees get instant notifications once they report to work and can keep track of their working hours.
Tracking tools also help to trace employees' output at work and contribute to safety measures by knowing how many people are on duty at any time. Examples of these tools are Deputy and ZoomShift, which save you the headache of manually tracking your employees. The best part is that employees get notifications of work schedules on their smart devices for proper planning.
Conclusion
Team member engagement is beneficial to your business and can highlight areas that need improvement. Your HR department must ensure an understanding between the management and your employees to reach your organisational goals successfully. Essentially, you must provide digital solutions that motivate employees and commit to their work. These digital solutions are easily integrated into the existing HR practices to simplify administration work.
However, you must evaluate your HR systems and determine the best digital solution for your business before buying any HR software.