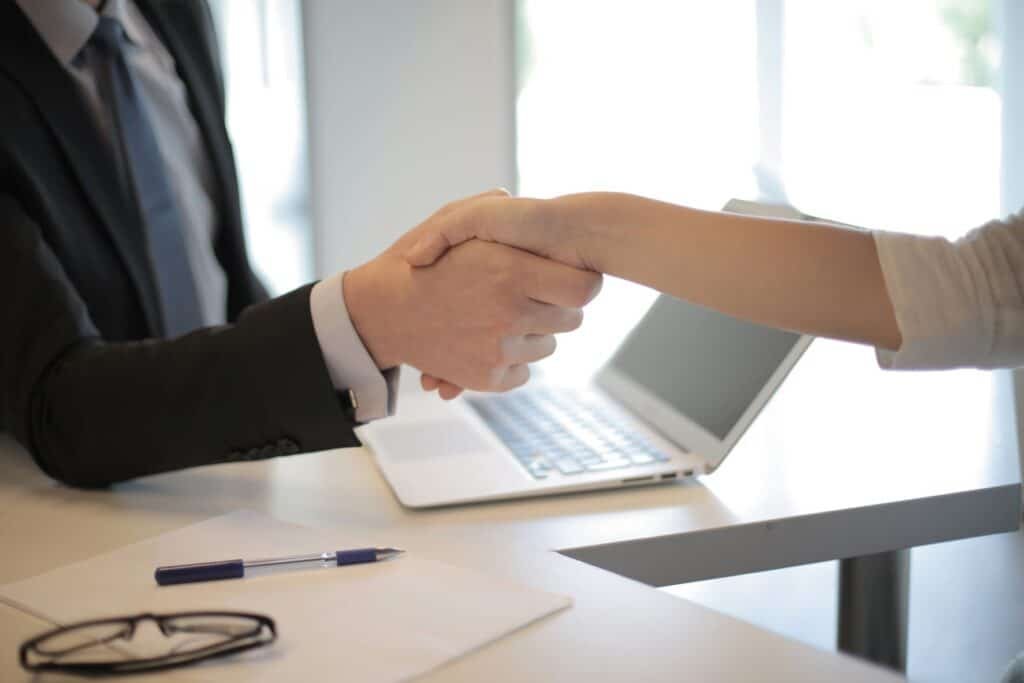 The conveyance process is mainly about dealing with transferring property from one individual to another. The process is usually carried out by a licensed quality conveyancer or solicitor. So if you want to sell your property and relocate or move to a new house, you will need a professional in conveyancing who will ensure you get a good deal. Flying Homes is a company of house sale experts, who can help you to get a hassle-free transaction.

This means that you must choose the right firm or expert who will prepare and exchange the relevant documents on your behalf. The conveyancer will also make sure that there is a flawless transfer of the property in question from one entity to another.
But how do you find the right one? Just like in most jobs, not all conveyancers are the same. As you would shop around for the right car, you should also do the same with conveyancers. To help you with that, here are some handy tips to help you choose the right firm that will make the purchase or sale less strenuous for you:
1. Do a background check for the conveyancer
Whether you opt for an individual or a conveyancing company, ensure they have a reputable background. They must have successfully helped several people previously before taking up your job. From the firm's site, you can easily read about their success stories. Most reliable solicitors usually talk about all the successful cases they have handled on their websites. This helps potential clients gauge their professional expertise as well as experience.
2. Cheap doesn't always mean value
Although it is good to compare various quotes and go for the most affordable one, cheap doesn't always mean the best value. Remember, selling or purchasing a house is most likely one of the biggest or lowest moments of your life. So, by all means, ensure you get a competitive deal. Don't fix your mind on getting the cheapest.
A couple of quotes are enough. Think about the bigger picture; you are spending thousands of dollars on the property. In the long run, will it be viable to spend hundreds of dollars, calling over 50 law firms to save maybe 50 dollars on legal fees?
Secondly, the firm you settle for should be able to provide you with a detailed breakdown of all the costs for the entire process. Don't be swayed by the cheapest; if you pay peanuts, you will likely also get monkeys. So go for a firm that will offer you quality personal representation at the most competitive price.
3. Check their credentials
Experienced conveyers are far better equipped to take on your case than a firm that is made up of inexperienced junior lawyers. Don't dilly dally in asking your conveyer the experience they have and what are their highest qualifications. A competent professional would always be ready to demonstrate their ability to handle your case.
4. Go through your conveyer's fee structure
Don't just look at the final cost, try and find out how the firm's fee structure operates and if they charge a fixed amount or if they charge a commission of the house value. There are some solicitors like property agents who usually charge a certain percentage of the property value you are buying, which could be a bit pricier when compared to fixed fee solicitors.
5. Transparency and Communication
A reliable conveyancer should be willing to discuss all the phases of the process with you. Essentially, they should bridge the gap between you and the nitty-gritty of the complex process of explaining technical terms in a straightforward and understandable language. It is the conveyer's responsibility to elaborate and simplify all the notions. There are even some that have capsule analogies and account for a better understanding of their clients.
Similarly, as you may be already aware, the property buying and selling process can be confusing and convoluted if you are a first-timer. As such, a professional that updates you on everything as it unfolds is undoubtedly the one you should go for. Calling your conveyancer as well as other challenges that come with property buying is unneeded stress. A competent professional should hold your hand to the end and allow you to focus on other essential things.
Bonus Points
A. Shun one-person shows
Whether you are going to buy a one-bedroom house or a multi-billion mansion, it's vital you choose a company with more than two solicitors. This way, when one is unavailable at any point due to unavoidable circumstances (illness or holidays), the other will step up to avoid delays and keep the process going.
B. ask questions
When it comes to serious matters such as property disposal or acquisition, there is no such thing as an inconsequential question. If you are unsure or worried about something, your service provider should help. Some of the items you should ask your Conveyancer include:
· Are you a member of any institute or board of conveyancers?
· What types of property cases do you major in?
· How much will the whole process cost?
· What are your charges?
· Are there any hidden costs?
· Will I pay at settlement?
· How often will you update me?
· What are the expected time-frames?
C. Expertise in Property Law
A right and reliable solicitor must know all the regulations and rules regarding the process because they usually differ depending on the country or part of the world. To avoid unnecessary challenges because of shallow research, improper document preparation, and calculations, it's better you opt for a firm that is well conversant with all the property transfer procedures in that region. They must also have all the knowledge about the required fees as well as the expected challenges.
D. Seek recent referrals from friends and family
Word of mouth is mighty. This good old-fashioned source of information is one of the most reliable ways of getting good advice in any quest. Ask relatives, colleagues, and friends who have sold or bought property recently if they were satisfied with their conveyancer and if they would recommend them.
Final Thought
Once you have a list of 2 or 3 potential solicitors, give them a call or visit them and ask a few questions to find one that meets your needs and you are comfortable with. Keep these tips in mind, and after selling or buying your property, you will be glad you did! Good luck!