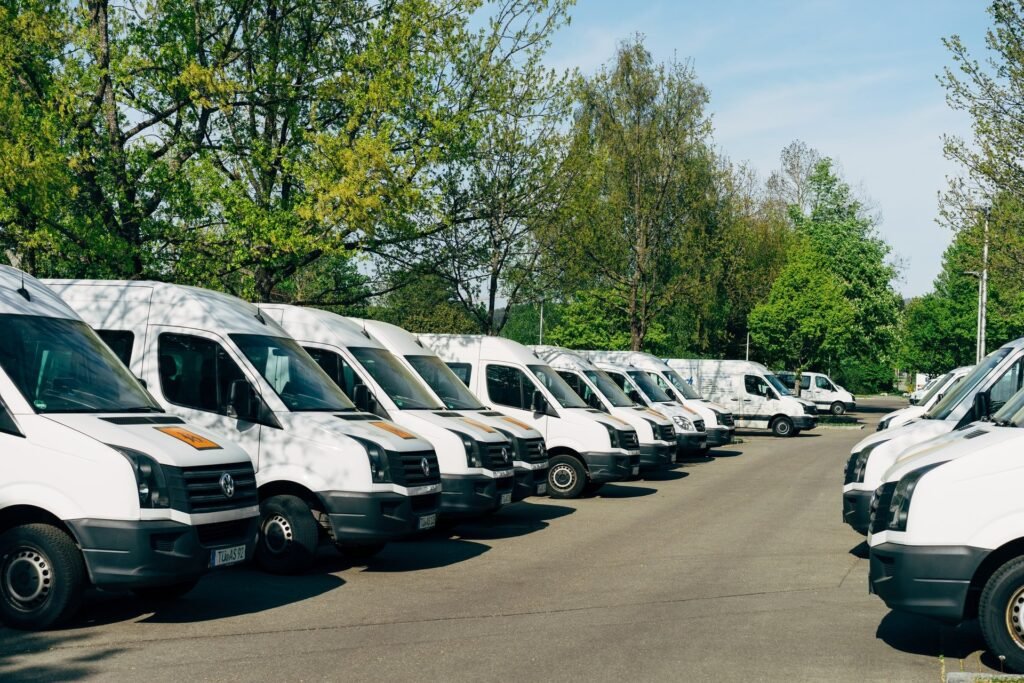 If your business utilizes a fleet for your employees, you may be concerned about how much it is costing. Vehicles are expensive, and there are a lot of hidden fees that could damage the amount of profit you are making.
Luckily, there are ways that you can keep these expenses to a minimum. With careful research and planning, you can still benefit from your fleet without breaking the bank.
Want to learn more? Below we are going to talk about five ways you can save money.
Create a preventative maintenance schedule
One of the best ways for your fleet business to save money is to have fuel cards. This will reduce the need for future expensive (and unplanned) repairs.
There are plenty of templates online to get started, but it can also be worth investing in a software subscription that allows you to track everything. It might even be wise to hire a fleet manager as well so that nothing gets missed, even if it may seem like an additional expense.
Research insurance options 
Insurance is something that every vehicle owner needs. So, if you're looking to cut costs, you can browse around at different options to find a plan that is affordable.
Just make sure that you are still getting the necessary coverage to help protect you in the case of an accident. It really is important.
Want to check out insurance for your vans? Click here for more information.
Look at ways to reduce fuel costs
There's no denying that fuel is certainly one of your fleet's most significant expenses. However, while it is essential, you can still reduce its cost.
You just need to follow a few different tips, some of which include:
– Cutting routes and miles.
– Searching for the most affordable Esso fuel card.
– Limiting improper driving behaviour.
– Replacing costly vehicles.
– Getting vehicles assessed regularly.
Train better drivers
Training better drivers can help you reduce expenses, and we aren't just talking about fuel consumption either. Those who are experienced are less likely to be involved in accidents and even take better care of their vehicles.
If you haven't already, it might be worth paying for some courses that allow your team to improve their skills.
Get rid of paper
Finally, with all the paperwork that it takes to maintain a fleet, it's better to think about going digital instead of using books. Not only will you save on stationery costs, but it will make organization much more manageable.
There is a large number of great applications that allow you to manage all of your vehicles with the click of a button. Not to mention that it will make life easier for your employees too.
Final words
And that's it! These are five ways that your fleet can save money. It may seem like a lot at first, but the more you put into management and education, the more efficiently (and affordably) everything will run.