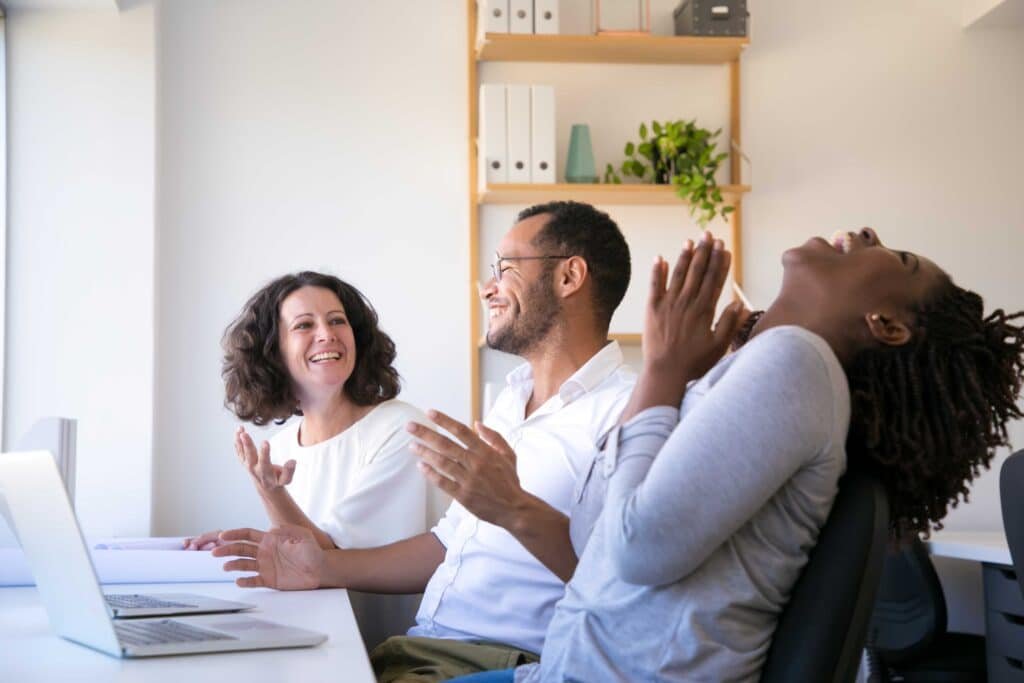 Employees will gladly come to work as long as they get paid on time, but they may not be very enthused. In order to inspire workers to give their best effort all the time they have to know what kind of rewards are at stake. Although getting a pat on the back for breaking performance-based records at work will make an employee feel nice, the moment will be fleeting at best.
Here are six ways that you can start motivating your staff to give work-based activities their very best efforts.
1. Motivational Retreats
Employees like to have time to themselves off the clock, except when they're being sent on an all-expense paid company retreat. They'll still have time to unwind and socialise with co-workers during a weekend retreat. But you can also help your staff to become more self-assured and develop better leadership skills. This motivational activity will have the entire crew coming in with some extra pep in their step the following Monday morning.
2. Catered Meals
Employees can spend quite a bit just feeding themselves every day. So they are sure to appreciate it whenever they come into work and see a professionally catered spread just waiting for them. Supply your workers with trays of sandwiches, bottles of water, fizzy drinks, and bags of crisps, and you see their mood suddenly perk up. You can also have catered meals brought in by local restaurants that you know that your staff is a big fan of on special occasions.
3. Promote High Achievers
It's one thing to apply for a role but to be recognised for your hard work and promoted on the spot is a moment that many people can only daydream of. Make an example of your most diligent workers by announcing that they've been promoted and are now working in more elevated roles. Other staff members will take notice and vie for the opportunity to step up to the plate when the time comes.
4. Host Holiday Events
Having to work when all you see around you is holiday cheer and merriment can be taxing on your staff if they are working long hours away from their relatives. This is precisely when you should be hosting office Christmas parties and encouraging your workers to bring along the entire family. During this time, your workers will finally be able to see who all of their co-workers are, and it will provide you with an annual opportunity. This is to make your entire staff feel like they are one big family.
5. Reward Positivity
When times get hard and workers are frustrated you can keep reminding them to be positive with good results. On the other hand, it takes a lot for an employee to continually be positive and look at the glass as being halfway full. And as such their behaviour should absolutely be recognised. Motivate your entire office by shouting out the workers who are constantly chipper and bringing happiness to all those who come in contact with them.
6. Incentivise Stellar Performance
Have an employee who helped to resolve a big issue singlehandedly? What about that worker who was able to land a huge account all on his or her own? Top-level performance needs to be recognised and financially rewarded if you want staff members who are consistently going the extra mile.
Motivate your workers to be great by letting them know each time they have done an excellent job. You can take them all out for drinks after work or host a holiday party at that fancy new hotel that opened around the corner. They may not tell constantly that you are the best boss in the world but they will surely let you know how they feel through their efforts.