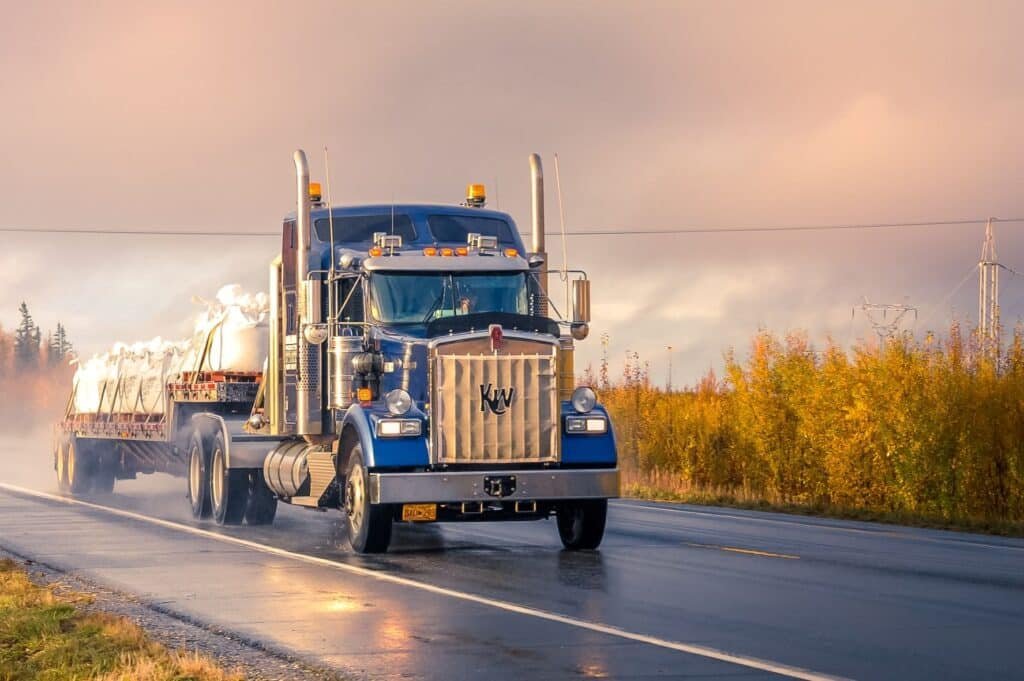 Everyone wants to lead a joyful, entertaining lifestyle. Trucking is one of the many chances that may help you live the life of your dreams. Once you are familiar with the legal aspects, you can launch your own trucking company if you want to have your trucking business registered. This blog post will discuss the benefits of starting a trucking business.
1. Travel Whenever You Want
What could be better than constantly travelling, generating money, making new friends, and maintaining a healthy lifestyle while seeing the whole country? The majority of individuals will like working in this kind of industry. The benefits that a free-spirited individual seeks in a business are all present in the trucking industry. You can go to new regions of the country when running an interstate trucking business. Anywhere within the same country on an intrastate trucking basis.
Interstate VS Intrastate Trucking
When talking about intrastate vs. interstate trucking, the main difference between both is that interstate trucking refers to the act of driving a commercial motor vehicle. This is across state lines (including when leaving the country) to transport cargo or to move cargo from one location to another inside the borders of a state.
Whereas intrastate trucking refers to the act of driving a commercial motor vehicle only inside the confines of a state. And the ultimate destination of the cargo is outside the state. By moving items over state boundaries, you are involved in interstate commerce. Transporting products within a single state, with their eventual destination also being within the state from which they came, is known as intrastate commerce.
2. No Degree Is Required
Truck driving is one of the few careers that allow you to earn extremely excellent money with no formal education. Because of this, it's a fantastic choice for people who don't like going to school or can't afford to earn a degree. You may complete CDL school and start your training which takes only three months.
3. Be an Explorer
The best opportunity a trucker may have is the chance to go to numerous areas they might not have otherwise known about. There is a running joke among truck drivers who consider themselves professional tourists. You won't be working a 9 to 5 job or keeping cash registers. You will have the flexibility to travel and discover every region of the United States, and even in other developing countries with a flatpack truck.
4. Numerous Possibilities
Employment opportunities in the trucking sector are very abundant in the United States. The US trucking sector has a great need for drivers, as seen by the speed at which truckers are retiring and being replaced. You would desire a job that provides you tremendous job security and the flexibility to work according to your predetermined timetables.
The need for deliveries and shipping of commodities has grown significantly since the outbreak. As a result, there is a growing need for new truck drivers as more commodities are moved across the country daily. According to studies, the need for truck drivers will undoubtedly persist in the years to come. This will make trucking a reliable source of income flow.
5. Profitability
Truck drivers who own their businesses make more money than those who drive for an employer since they are entitled to a considerably higher portion of the proceeds from each load. Owner-operators have complete control over all aspects of truck driving responsibilities since they own the vehicle, arrange shipping, and deliver the products. As a result, they keep all of the profit.
6. Rapidly Growing Industry
The trucking business has a long history of leading technology advancement. Many businesses regularly replace older vehicles in their fleets and use mobile computing to improve and simplify the work. Future self-driving trucks won't replace drivers, instead, they'll make driving safer and more accessible than ever before while preserving a solid need for drivers. This is to those who'll probably continue to play a function like that of a captain or pilot. Additionally, the trucking sector is constantly growing and is projected by the American Trucking Association to increase by 35% by 2029