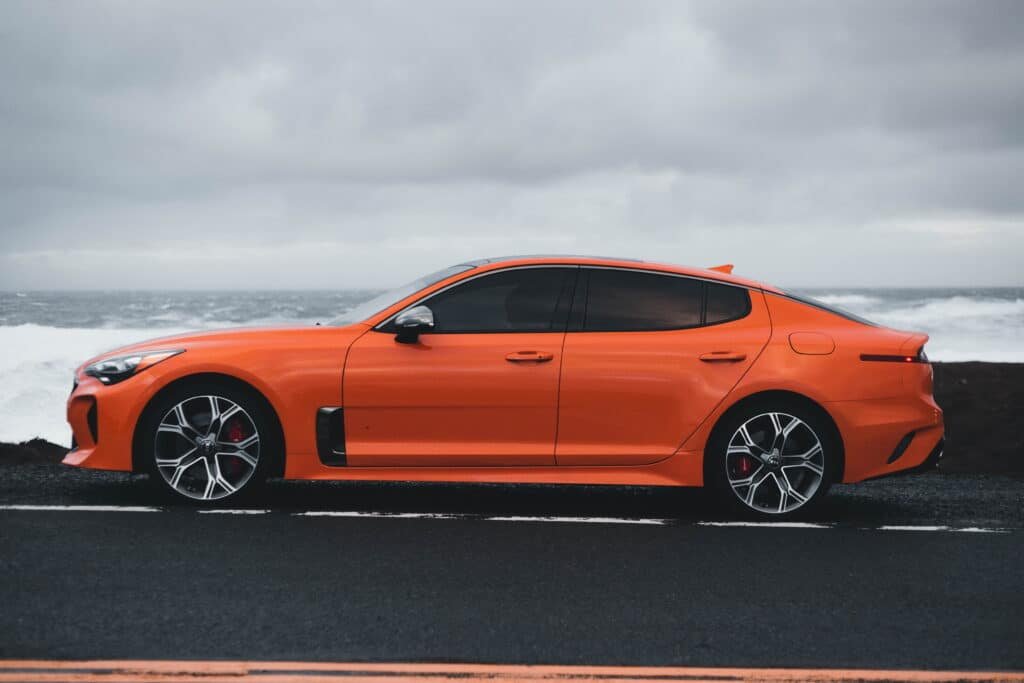 Are you in search of a dream car to buy? Do you have a long list of potential vehicles but can't make up your mind? Here's a suggestion for you: buy a Kia Stinger!
Kia's Stinger is a true beauty- perfect for the Australian roads and elegant to offer an exceptional drive as you commute through the busy streets. The car is an iconic piece that reflects your strategic decision-making and refined tastes.
Why Buy A Kia Stinger?
Are you wondering about what makes the Kia Stinger such an intriguing automotive to own and use? Below are five compelling reasons you won't ever regret buying the Kia Stinger!
1. Affordability
Regardless of how modern and sleek cars Kia manufactures, you know that every model will be pretty affordable. Compared to the brilliant features of the car, the Kia Stinger is still a wallet-friendly and wise option to select. The sedan offers you an admirable engine at a fairly reasonable price.
Be it the Kia Stinger GT or the MSRP models, every addition to the collection offers an easy and appealing drive. If you buy a Kia Stinger, you pay less than what a high-end contemporary car is worth. Wow!
2. Ultra-Luxurious Interior
Imagine driving a car with stiff seats and a hard steering wheel. If you buy a Kia Stinger, you're in for cosy and snug drives! The interior of the vehicle is smooth, fine, and graceful. Be it the wireless charging spot for your mobile or the 7-inch touchscreen for quick mobile connectivity. Even the leather seats are well-ventilated to avoid staunch or stiff postures.
The interior makes the Kia Stinger fantastic for long drives or road trips. Your bones and joints will not start popping or crying for mercy and quick breaks after every few minutes!
3. Stylish Appearance
Don't judge the book by its cover. But when it comes to buying an ideal car, the exterior matters almost as much as the interior. Kia Stinger promises an attractive exterior with a top-notch design to symbolize sophistication. A long hood and fastback roofing make the car offer a mesmerizing shape. Even the shadow formed by the vehicle is a work of art!
The best part about the car is how Kia values its buyers. Kia never fails to show its care for customer preference. That's the reason why the brand offers such classy, glossy, and matte colours to appeal to a wide range of buyers.
The cherry on top: the vehicle also has a smart trunk. Having a handbag on one shoulder as you try to open the trunk to get the shopping bags out with the other hand can be a nightmare. But lucky for you, if you buy a Kia Stinger, you get away from all such hurdles!
4. Remarkable Safety Rating
You can't predict car accidents or car-related injuries. However, you can get a car with optimal safety ratings to reduce the possibility of encountering one. The Kia Stinger has a perfect 5/5 safety rating to wash your worries away. The car offers a backup camera and even a safety system to notify you of possible cross-traffics. In addition, the car delivers pedestrian warnings and anti-lock brakes to prevent car accidents and keep you and everyone around you safe.
The five-star rating also helps to make Kia Stinger an ideal vehicle for your family. If you've got toddlers or are thinking of starting your family, you need a reliable car that keeps your loved ones as secure on the road as possible. The Kia Stinger works wonders to offer assurance of protected car rides.
5. Fuel Efficiency
The rising fuel problems are a huge concern today. Who would want to spend most of their monthly income on petrol stations? Enter Kia Stinger: the perfect solution for your petrol-related problems. The car uses around 8/8 to 10.2 to drive 100km. That's quite an impressive gas mileage right there!
You can commute to your work, run errands, and even consider road trips with your Stinger. Why? Because you know it won't put dents in your fuel budget! A car that offers high mileage is the car you must trust. If you're still hesitant, you can always read an in-depth review of the Kia Stinger to assist your car finalising.
Final Thoughts
Now that you know about the five reasons to buy a Kia Stinger, let's not waste time and visit your nearest car showroom right away! The Kia Stinger is one of the best vehicles by Kia. High safety, comfortable driving, and great mileage are three benefits out of the long list.
A car is your long-term investment. A high-end sedan at the price of an average car? What's not to like about the Kia Stinger and the lifestyle transformation it allows you to experience? If you want to make a rewarding decision that offers you benefits for an extended time, the Kia Stinger is one terrific alternative for you.
If there's any car that's worth your time and finances, the Kia Stinger is definitely on the list of such potential cars!