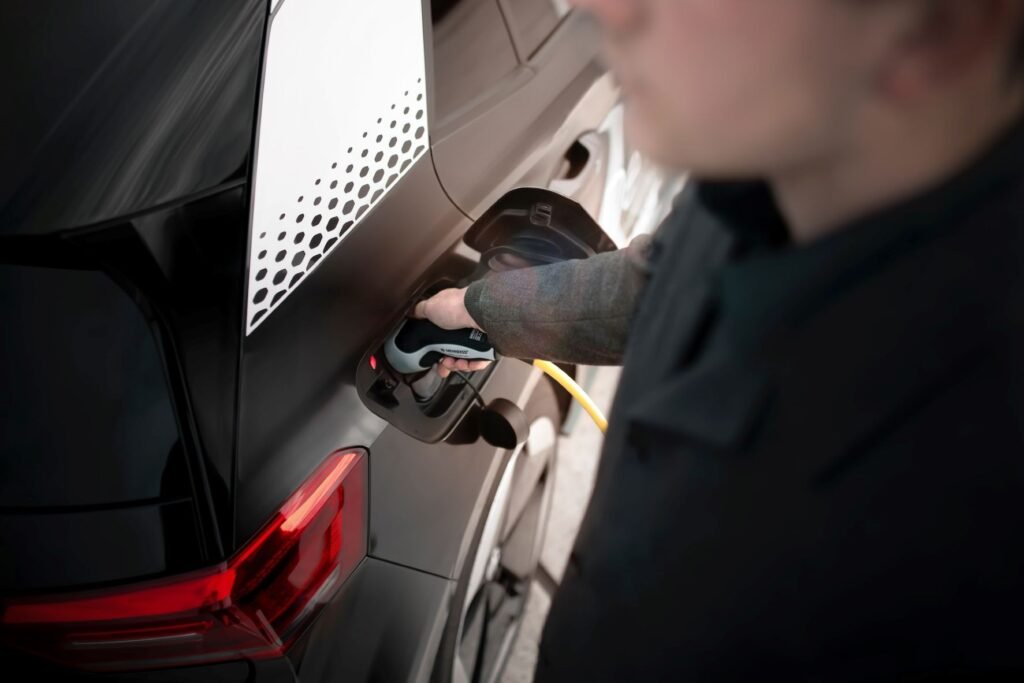 Electric vehicles are becoming the go-to choice in cars for many residents in the UK. There are many incentives to purchase electric cars, and with maintenance being much cheaper than ICE vehicles, there isn't much incentive to own gas-powered cars these days.
In light of this transition to electric cars, there is a growing need for charging companies. In this article, we'll be discussing the top 5 EV charging companies in the UK.
Pod Point
Pod Point is one of our top charging companies in the UK. Founded in 2009, Pod Point manufactures charging units for homes, public use, and businesses. In fact, they have one of the world's largest networks of public EV charging stations and car charging stations can be found in some of the biggest hotels, restaurants and supermarkets.
To keep you connected and improve access to charging stations in the UK, users of Pod Point can use their app to find charging stations around. They offer all three types of chargers – AC (slow and fast charging) and DC Rapid charge.
Electric vehicle owners don't need a subscription or RFID card to charge their EVs as long as they have a smart device and an Internet connection. Just indicate the charging station and start the charge on your app.
Pod point is also a favourite for its affordable rates. For a standard AC charge, Pod Point charges 28p/kWh and 44p/kWh for a Rapid charge. EV owners can also choose from various payment options, including Apple Pay, AMEX, Visa, and Mastercard.
Tesla
Tesla isn't just great at manufacturing electric cars; they also have one of the best and cheapest charging stations in the UK. However, there's only one caveat. They are exclusive to Tesla electric vehicles. Even so, they still make a list of their premium charging services.
Tesla charging stations are of two varieties – the Tesla SuperCharger Network and the Tesla Destination.
The first type is what passes off as Rapid Charging for other charging stations. You can charge a Tesla electric vehicle and have it road-ready in 30 minutes in one of these stations. The Tesla SuperCharger stations can be found on major routes and it costs 28p/kWh to charge, but if you own one of the early Tesla Model X/S, you get to charge free.
The Destination charging stations are typically located in shopping malls, hotels, and restaurants. Their locations are chosen because they don't charge as fast as the Supercharger network. EV owners can plug their cars while lodged in a hotel or having dinner at a restaurant and when they come out, their vehicles are fully charged. The best part of Destination charging stations is that they're free.
If you're unsure where to find a Tesla charging station, you can use station finder apps to link you to the station nearest to you.
Gridserve-Electric Highway
The next on our list is Gridserve. Gridserve has a lot of great things that make them a prime EV charging company. But what stands out for them is their sustainable methods of EV charging. Gridserve uses hybrid solar energy to charge electric vehicles. Talk about eco-friendly EV charging companies, and Gridserve tops the list.
Aside from their dedication to improving the climate, Gridserve offers rapid charging at an affordable budget. With charging speeds of 350W, and at least 12 pumps, EV owners don't have to wait a while to get their charging done.
As mentioned above, Gridserve's charging services are affordable. They have prices that range from low to high to accommodate everyone. The average pay is 48p/kWh, while low and high are 39p/kWh and 50p/kWh.
There are more than 100 charging stations in the UK with a minimum of 1200 pumps, so finding a Gridserve charging station near you shouldn't be a hardship. But if you run into difficulty finding one, EV charging apps are there to help.
Shell Recharge
Shell Recharge is an offshoot of the renowned Shell oil company, which might make it surprising to know that they offer eco-friendly chargers. They use renewable energy for their 140 charging stations across the UK.
Although their parent company, Shell Oil, is very established in the oil and gas industry, Shell Recharge is still new and doesn't have as much market share as other electric vehicle charging companies.
What they lack in quantity, they make up for in quality. Shell Recharge offers one of the fastest DC Rapid Charging services in the UK. Their charging stations
They have two types of chargers – the standard DC Rapid Charge and a faster ultra-rapid charge. The former purportedly charges at a speed of 50kWh while the latter charges at 150-175kWh.
There's only one problem; Shell's services are very expensive. They charge 59 and 65p/kWh for rapid and ultra-rapid charging. Most EV owners don't use Shell because of their exorbitant prices despite their top-notch service.
But if you'd like to use Shell Recharge, you can bank on charging your device in the littlest time possible. In addition to their rapid charging, they have 109 rapid charge and ultra-rapid charge pumps per charging station.
ChargePoint / Engie/GeniePoint
ChargePoint is one of the biggest electric vehicle charging companies in the UK. Part of their large market share is that they established themselves early when electric vehicles started coming into the UK. Today, they hold the largest market for EV charging, as evidenced by the 66,000 car charging stations they own all over the UK. 
They offer custom-made charging pumps for businesses and private owners.
ChargePoint charges a subscription fee for their app, the GeniePoint Network and users can charge at a discounted rate of 35p/kWh while guests charge at the rate of 57p/kWh.
If you're looking for standard charging services, ChargePoint runs the best EV Charging shop.
Conclusion
Finding the right charging company is essential for EV owners. It determines the money and time spent charging your vehicle. The charging companies above were handpicked for their excellent services and varying price ranges.