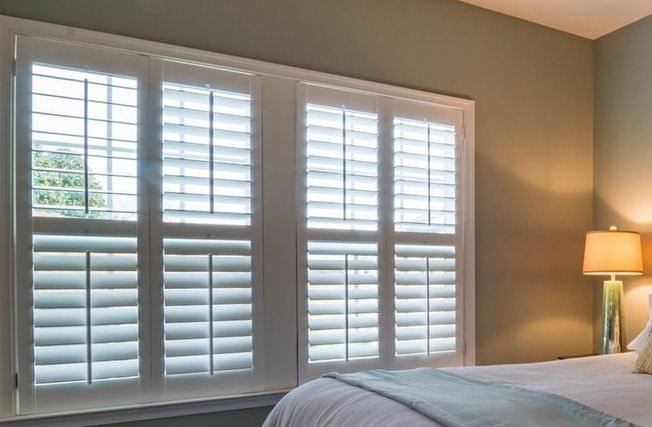 Windows attract a lot of attention from guests and passersby, and they are the central point of interest in any room. When considering Sona blinds for your windows, you'll need to reflect on the purposes of your home's rooms and the sorts of environments that you want to present to guests and others who may visit your place. Ideally, you'll want a set of blinds that serve their function well, are stylish and fit in with the surrounding room and also fulfill your specific furnishing needs. It's generally a good idea to consult with an expert on window drapery and blinds, as the expert can offer more detailed explanations of the various advantages and disadvantages of different blind options. As you research you window blinds options, check out these 7 factors to keep in mind before you purchase your next set of window blinds.
Determine the Room's Function First
Before seriously considering any particular window blinds, you'll need to decide what you want to do with each room, including the look and feel of them. Comfortex Windows Fashions mentions that any given room in a household will possess its own unique purpose and personality, and so it will be up to you to determine the right window blinds to complement the room's inherent features. You will probably want to attract a lot of attention and interest within your living room, so picking out strong colors that stand out would be a smart move. On the other hand, you will likely want blinds that effectively block out light when furnishing your bedroom, providing you with suitable levels of privacy and darkness to help you rest easier at night.
Measurements and Mounts
A prominent aspect of window furnishing that people tend to neglect or forget about is measuring the dimensions of the windows that they want to furnish with blinds. It usually doesn't take up a lot of time to perform the measurements. Performing these prior measurements can save you some money that would have been wasted on blinds that aren't the right size for your windows. Even before measuring your windows to fit blinds to them, you will need to determine if you would prefer to mount the blinds on the exterior or interior of each window's frames. Steve's Blinds and Wallpaper remarks that blinds that are mounted on a window's frame inside will highlight the window's actual size, while outside-mounted blinds will make the window appear wider and longer than what it truly is. Depending on the dimensions of your window frame, your options for mounts may be limited. More specifically, you may only be able to use an outside mount for your blinds if your window doesn't have enough depth to hold the blind's mounting brackets.
Keeping Safety in Mind
You'll need to maintain a safe environment for your younger children and pets that live at your home or may be brought there by invited guests. As a safety precaution, traditional corded blinds would not be recommended, which means that you should look into more modern cordless blinds options. Made in the Shade suggests that you look into having motorized blinds installed, as they are a growing trend among home furnishing projects and are quite affordable.
Blinds for Your Style
Ask yourself: what decorating style suits you? Do you have a more laid back outlook when it comes to your home furnishing wants, or do you look more towards refined and formal home decoration? Would you be interested in combining styles for a bold look, or would you prefer to create an eclectic atmosphere within your room or home? Many windows and window blinds businesses offer a plethora of selections for you to get a better sense of your decorating style if you don't know it already. For instance, Shutterup Blinds & Shutters offers Roman, Venetian, Panel Glide and Honeycomb Blinds, among other selections that can give you some ideas about how best to stylishly furnish your room. Their website can be found here: https://shutterup.com.au/products/blinds
Complementary Door Window Blinds
Do your doors have windows, such as French doors? If so, then you'll want to inquire about blinds for your windowed doors that will work well with your blinds for your room's main windows. Door blinds have a few special differences to watch for. MyNorthwest offers a reminder that you should purchase shallow blinds that won't obstruct the door's hardware. Door blinds won't have an adequate amount of depth that most windows do and will require specialized mount hardware. It may be best to consult with a door window specialist before you run into installation difficulties down the line.
Budgeting for Your Window Blinds
Think hard about your personal budgeting limits. How much can you realistically spend on this home furnishing project? How many windows are you installing blinds on? Are there special materials or features that you want to include with your purchases of window blinds? Good Housekeeping notes that window treatments such as blinds are priced based on window sizes, so you'll need to anticipate to pay more for your larger windows. Additionally, special window sizes and customized patterns, materials and other desired features will bump up the overall costs.
Cleaning Considerations
Lastly, you will have to make a few decisions related to cleaning and maintenance for your future window blinds. How much time in your day can you devote to cleaning your window blinds? Traditional blinds can be cleaned efficiently at home using spot cleaning methods, all-purpose spray cleaners and a well-moistened cloth. Hand dusting will also need to be done frequently, as most window blinds attract dust quite easily. How often you'll need to clean your blinds will depend on several other factors, such as the presence of children, pets or smokers.