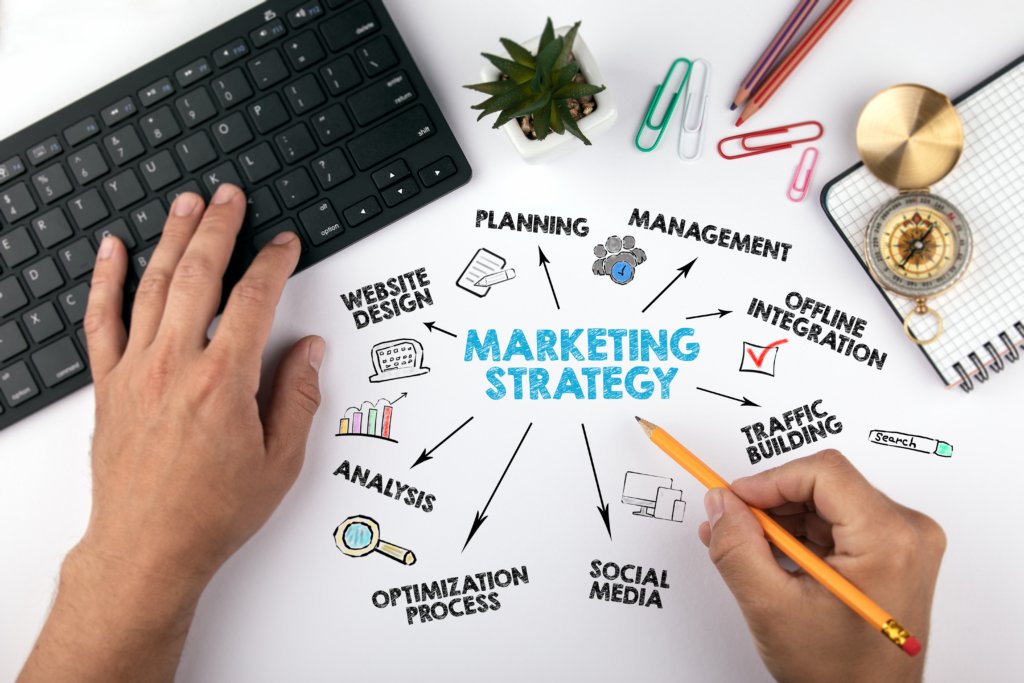 Marketing strategies, from year to year, have a ripple effect from that of the previous year. In 2020, the whole business arena changed greatly. For businesses that only have physical stores, the sales dropped. Companies selling products and services in the tourism and travel industry were severely affected by the pandemic. To cope, many companies also had to make the switch to remote working arrangements.
As 2023 is now entering its second quarter, fortunately, it seems like there's a positive end in sight. There's a light at the end of the tunnel, where businesses are now more hopeful. As a sense of normalcy is falling back into place, there's one area that companies have to be very aggressive about: marketing.
To rise from the ashes of the previous year, businesses have to double time with their marketing strategies for this year. That way, they can recover from the losses, and pick themselves up to better earnings. Apart from the side of profit, there's also the need to market potentially new products and services created by companies to earn an income despite the pandemic and its economic challenges.
Are you looking for top marketing strategies? If you are, then you've come to the right place. In this article you'll have a guide on some of the best marketing tactics to apply in 2023:
1. Build Your Online Reputation
As you shift from a physical business to an online platform, you'll have to expect that competition will be fierce. Apart from the other businesses like yours that have also made that transition, there are those online websites and businesses that have long been established in the industry.
To begin with, you have to strive to build your business's online reputation.
There are numerous benefits of a good online reputation. For one, it allows you to get in touch with your prospective clients and make sure that they feel as if you're worth doing business with. Should there be any negative stories that may arise about your brand, if you've already created a good online reputation, this negative press won't be enough to tarnish your brand's name.
Another great benefit of a strong online reputation is that it allows you to increase traffic to your website. When people trust you, then they'll keep coming back to your website for more information. You're successfully able to prove to the public that you have something to offer and that these offers hold water.
Most importantly, it helps you build relationships with your customers. The better your reputation is, the more positive your interaction with your customers becomes.
Here are some tips to successfully build your online reputation:
Be aware of what's happening around you on the World Wide Web;
Be original;
Be meaningful to your target audience;
Be reachable and responsive to your audience's whims and needs right away, through ringless voicemail and automated chatbot platforms, among others;
Be involved across different platforms on the Internet.
2. Focus On Customer Retention
If there's anything that the previous year should make you realize about your customers, it's that loyal customers truly are an asset. They're the glue that holds your business together, particularly in hard times when it's just very difficult to reach new customers.
When the economy gets uncertain, businesses should turn their focus on the existing customers. What can you do to provide value to these clients? How can you convince them to continue purchasing products and services from your brand?
Among all benefits of good customer retention, the most compelling is this. It's cheaper to keep existing customers pleased than to have to acquire new ones. This is because your existing customers have already gone through the first stages of the buyer journey – which are also the hardest. They no longer doubt your name, and they already trust you enough to patronize your brand.
Apart from that, here are other convincing reasons you should focus on customer retention:
Loyal customers will enable your business to keep earning a profit, even during trying times;
Existing customers can go further with marketing your business through word-of-mouth marketing;
Loyal customers are more forgiving, especially when you make a mistake (as this is inevitable no matter how long you've been in business).
To achieve good customer retention, you've also got to pay close attention to good customer service. Whenever they've got a concern, be responsive. Don't make it hard for them to reach you. The Auto Dialer can help you out with calling software, so it's easy for current – and even new customers – to get hold of you.
3. Abide By Search Engine Optimization (SEO)
Search engine optimization is still very relevant and effective. The use of SEO can provide instant credibility and visibility to your website and blog. With SEO, you've got many different techniques all aligned to increase your page rankings in search results.
Search engine optimization is actually one of the best Internet marketing strategies for small business owners. For those who are new to this arena, it's advised that you familiarize yourself with the most common practices and strategies that search engines use in ranking websites.
One of the most common practices among SEO experts is through incorporating the use of keywords. This refers to placing keywords throughout the text for search engine crawlers to skim through. Keywords play a very crucial role in attracting the attention of search engines and are also essential in achieving higher search rankings.
Another essential aspect that search engines monitor is page speed. When an Internet user opens your page, you only have around three seconds to create an impact. If your page takes a longer time to load, you'll have wasted visitors. This means that rather than proceeding with opening your website, they'll leave it to look for another one that opens fast. In this day and age where speed is important, not many have the patience to keep on waiting.
If your goal is to improve search rankings, the last SEO strategy to consider is an internal linking audit. An internal linking audit report can help you find possible internal links that can improve the visibility of your site. This can also improve the user experience by showing users better sites that link with yours. Your credibility can improve greatly when you're able to link with other authority sites.
4. Build Trust
Here's one very important harsh truth for you to come to terms with. Your business will never do well if your target audience doesn't trust you. No customer will want to spend hard-earned money on a sketchy business. Especially in trying financial times, customers will want to make sure every single thing they spend their money on is of good quality.
Hence, it's important to build trust not just with your current market, but also with your target audience. You have to convince them enough that you're a good choice for them to place their trust in.
The key is to give your customers the peace of mind they need, especially when you're selling products and services that are on the pricier spectrum.
5. Delve Into Social Media Marketing
In 2020, the world went to a halt. As more people were asked to stay home, they found that they got so much more time on their hands. To still the boredom, they turned to social media. Just think about all of the trends that have gone viral in 2020 through social media. From Facebook to Instagram, there were many things that were previously unheard of, that suddenly became very famous.
So, for this year, if you haven't already, you should also start delving into social media marketing. Most people today tend to link back to their favourite social networking sites to share their thoughts, insights, news, ideas, and more. This is a great way to increase your presence online because there are just so many people on social media today. It's a good avenue to boost your visibility so that you can bring more traffic to your site. As a result, you can generate more income.
Some of the benefits of using social media include:
Growing your brand awareness. Social networking sites are a big place to advertise your products because of the population there. It's strong enough to build brand awareness. There are many different social media sites you can harness, making it easy for you to target the people who are interested in what you have to offer.
Build organic traffic to your site. More people are now using social media sites as a place to post and share their thoughts, ideas, opinions, and many other things. As a result, when you post your ads there, they'll be visible to many businesses and other websites that are good for your business. These can help bring these social media users to your site. You can use social media sites to promote your content, products, services, and even your promotions. This can help drive more traffic to your site.
Fosters interaction with followers. It's easy to have a personal interaction with your target customers on social media sites. When you give them this kind of attention, it'll make them feel like you truly care about what makes your customers happy.
6. Do Video Marketing
Gone are the days when images and other graphics were the only forms of media that are a hit for marketing. Today, videos are also just as effective.
First off, think about YouTube. If you take the time to go through this site, you'll find many vloggers posting about anything under the sun. And, there's more! The views and subscribers are outstanding. Those numbers should be more than telling that people today enjoy watching videos.
Don't fall far behind. The year 2023 is a good time to get started with creating videos to market your products and services. There are many different formats you can use, like short promotional ones, animated videos, and even testimonials and reviews.
A big hit, however, is casual videos. Going alongside social media marketing, harness these sites to post casual videos. Be present on Instastories and TikTok! You can successfully weave marketing content through the users' interests without being too formal and boring when you're on these two apps.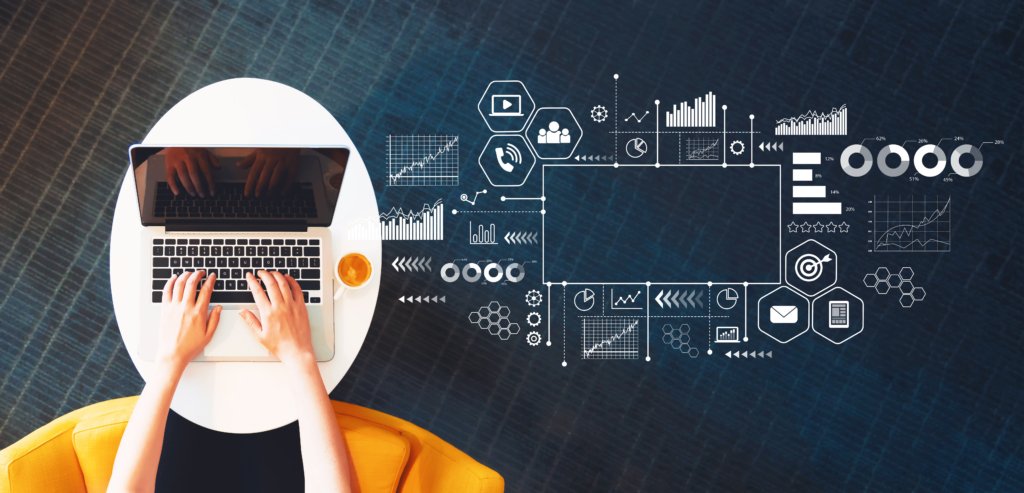 7. Start Email Marketing
Email marketing refers to the process of sending mail, notifications and marketing paraphernalia to the email addresses of your subscribers. Typically, you can collect their addresses through pop-up forms on your website and on your social media accounts. Once your followers sign up to be subscribed to your latest updates, you can start building a sound email marketing strategy.
A good email marketing strategy is one that shouldn't be spammy. Otherwise, your subscribers won't even end up opening the email messages you're sending. Your emails should give valuable information that'll interest your customers. Be consistent, and keep yourself relevant and interesting. No one has the time to go through long and boring email messages.
If you're just starting out with email marketing or haven't even used it, you know now that it's a necessary tool for getting your message across. Here's how you can successfully breeze through email marketing:
Follow a similar structure. This can help create that higher recall in the minds of your subscribers. Whenever they see an email with a similar subject heading, for instance, even before they get to see the sender's name, their interest is tickled enough to open the email. This is because they know that it's from your business, and it might be a promotion or deal they wouldn't want to miss out on.
Be casual. While you want to be sure that your email's content is helpful, don't shove sales pitches in there. This isn't the place for you to sound like a robot. Write your emails as though you're talking to a friend. Strike that perfect balance of being informative, while also still being casual and relaxed.
Be personal. Although it might seem tempting to send out a lot of emails to a large number of people, this can actually end up working against you. When people start to see that you're mass-marketing to them, they become less interested. Instead, write emails only to people who have actually requested that you send them one. Choose from among your subscribers periodically. For instance, group them according to their birthdays so that you can send emails for birthday promotions.

Conclusion
There are several other tips for quality marketing strategies, but these enumerated ones are enough to give you a good start. You don't have to jump right into all of these all at once. Remember that different businesses have their respective strategies that work and don't work. You've also got to decipher that for your business. Once you've started with your marketing strategies, be patient. All these don't guarantee overnight success. But, with the right balance of hard work and switching up from one strategy to another, your business can survive another challenging year ahead.