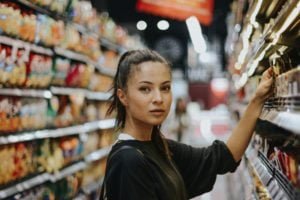 Recent surveys have shown that 68% of customers stop dealing with a business because they are not satisfied with the quality of service they receive. Only 9% of them run off to a competitor due to a better offer, and 14% are unhappy with your service or product. The stats clearly outline which one you should invest in the most, and luckily that one is the easiest to improve.
Deliver
You have to be able to deliver on 100% of occasions. The way you can ensure you do this is by lowering your customers' expectations. Instead of bragging and having to give your 110% each time, promise 90% of what you can do. This way you will exceed their expectations each and every time and it will make them pleased.
Provide transparency
People do not like being kept in the dark. Even when everything is going according to a plan and in your customers' best interest, without knowing, they will always wonder. Think of the way you can offer them an insight into the progress of the service you are providing for them. If you aren't able to do that, rely on reporting. Make sure they get regular reports and updates on the matter. That will satisfy their curiosity and boost their trust in you.
Offer consistency
Customers generally like having their "go-to" person. This is someone who is familiar with their "case" and someone they feel comfortable talking to. If that person is for any reason unavailable, make sure the customer is aware of that and the reason behind it. Even without that person around, your customers should always be provided the same type of service, at the same level.
Build trust
The points mentioned so far contribute to customer satisfaction, as well as the trust they have in you. Invest further in building a relationship with them. Listen to the reasons they find their business special and work on helping them make their advantages prominent. By doing so, you will let them know that you are familiar with their business, you understand their goals, and you care. Give them follow up calls so they, once again, know you care and that you are able to stand by the work you do.
Ask for feedback
If you hope to retain customers, you need to learn to open up and listen. You can run surveys with your customers. Ask them to fill out a form, or give them a call and ask them a couple of questions. This will give you an insight of how you can improve your business. Also, you will give them an opportunity to speak their mind, and they will know you are interested in hearing it since you cared to ask. To show that their voice has truly been heard, act on any pieces of advice, or request they make.
A VIP program
A VIP program has two advantages, you can use it to create a community around your brand and make the customers feel appreciated. First of all, you need to make sure that a VIP customer truly feels that way. Their dealing with you should be completely frictionless. Also, create special, even personalized, offers and discounts.
Giveaways
Speaking of personalized, offer to your clients small, carefully-thought of incentives. It can be in the form of samples, as well as other giveaways. Businesses usually use different holiday seasons for this type of retention. However, you should also create your personal celebrations. Celebrate the date when you first started doing business with each other. Use sticker printing services and wish them a happy anniversary. Do the same for Christmas and let them decorate things with your logo on it.
An Excellent team
The team of people you run is the crucial element for retaining customers. If they are unable to deliver and offer what seems like, a special treatment to each customer, all your effort are in vain. Find a way of motivating your employees, on both, an individual and team level. Satisfied employees are more likely to do their best and promote a good image of your business. They are eager to approach each customer with great attention and respect.
Retaining a customer is as, if not more important than acquiring a new one. It is a cost-effective solution for driving revenue growth. You do not need to invest in new marketing campaigns, you only need to invest a little extra attention. A loyal customer will not only use your service or buy your goods again, but they will recommend you further.