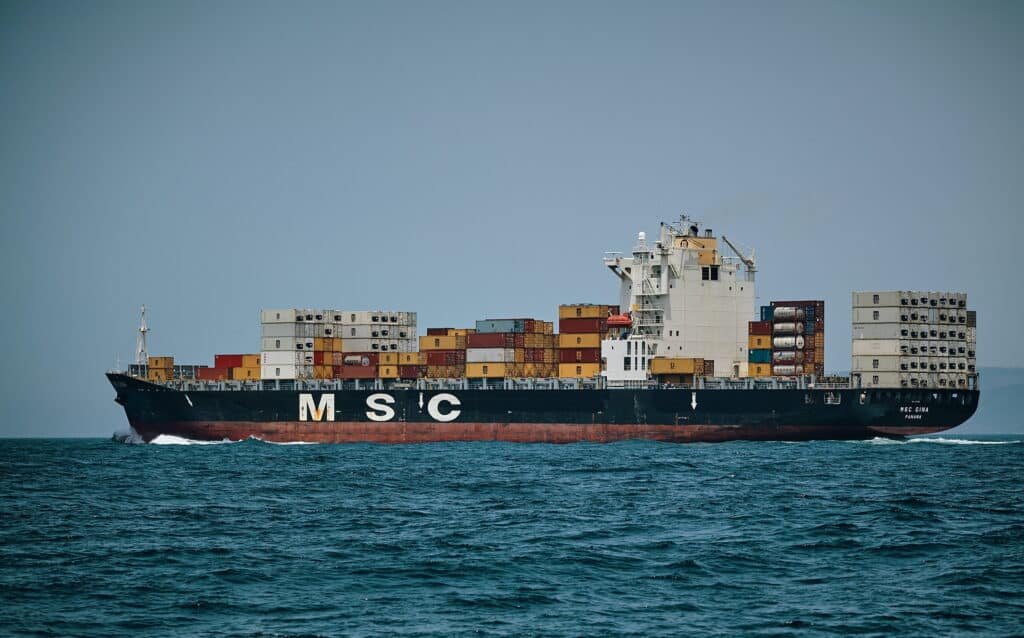 Freight forwarders are also loosely called "architects of transport" or "travel agents for cargo." These are accurate descriptions of what freight forwarding entails. Like traditional travel agents, freight forwarders coordinate, schedule cargo trips, write up all the necessary documentation and ultimately work to ensure the freight's trip moves smoothly.
Their role as architects involves plotting and constructing connections between points on their complex blueprints. The blueprints, in this case, are maps of information and products flow that span the complex supply chains. In a nutshell, freight forwarding involves documenting, scheduling, and coordinating intermodal cargo shipping on behalf of the shipper.
With the above in mind, we'll delve into how international freight forwarding keeps international trade moving smoothly.
Customs Brokerage
One of the most nuanced parts of freight forwarding is customs brokerage. Creating documentation that satisfactorily meets customs regulations requires one to have intricate and expansive knowledge about international law and a keen eye for details. Additionally, one needs to have a licensed to be a customs broker.
Typically, many freight forwarders also have customs brokerage departments. As such, they are a one-stop-shop for exporters' logistical needs. Freight forwarders also offer strategic consulting services to shippers regarding obstacles their shipment might face, packaging and marking, compliance standards, and much more.
Networking
There are other connections that freight forwarders can proffer aside from ocean voyages and flights. Freight forwarders also have relationships with port officials, carriers, shippers, and other forwarders. These good working relationships allow them to ship goods expeditiously. Notably, forwarders who build and maintain good relations potentially allow exporters to access favourable shipping rates.
As you can appreciate, the relationships that forwarders maintain can negate friction at the various stages in the supply chain and potentially improve their clients' bottom-line value. Conversely, when a forwarder has poor relationships, it's nearly impossible for them to compete with global shipping giants such as FedEx and UPS. Consequently, networking is an essential and valuable part of being a forwarder.
Some could argue that the true value of a forwarder is attached to their network of preferred partners.
Negotiating
Negotiating freight rates is a daunting task, to say the least. Effective forwarders should work to balance the need to appease trusted partners and being savvy deal-makers. This might mean that the forwarder might have to allow other carriers to make bids.
Remember that while priority is securing enough cargo space, it's equally important to ensure the shipping rates are competitive.
Scheduling
Freight forwarders are responsible for booking cargo space across the different modes of transportation. They must carefully coordinate between the various entities that make up the supply chain, such as carriers, warehousing providers, manufactures, and much more.
Ensuring good get to market on time can be challenging, bearing in mind that travel plans change and delays occur. As such, it's essential that effective planning happens to minimize risk. This task becomes difficult when carriers have limited cargo space, which results in increased freight rates. Additionally, the peak seasonality and holidays also make scheduling incredibly challenging as well.
Inventory Management
Warehouse management and warehousing is a critical part of supply chain management. Warehousing involves the arrangement, storage, and maintenance of inventory at its most basic level. However, it may also include supporting businesses in the supply chain management which might entail purchasing and production. Some freight forwarders offer these services to their clients. Other work with third-party warehouse management professionals.
Documentation
Freight forwarders have the experience and capacity to handle a lot of the administrative burden for their clients. For instance, the forwarders are entrusted with produce and file stacks of critical documents such as bills of landing, letters of credit, inventory reports, receiving reports, and, importantly, customs documents (including customs invoices, commercial invoices, certificates of origin, carrier waybills, permits, and much more).