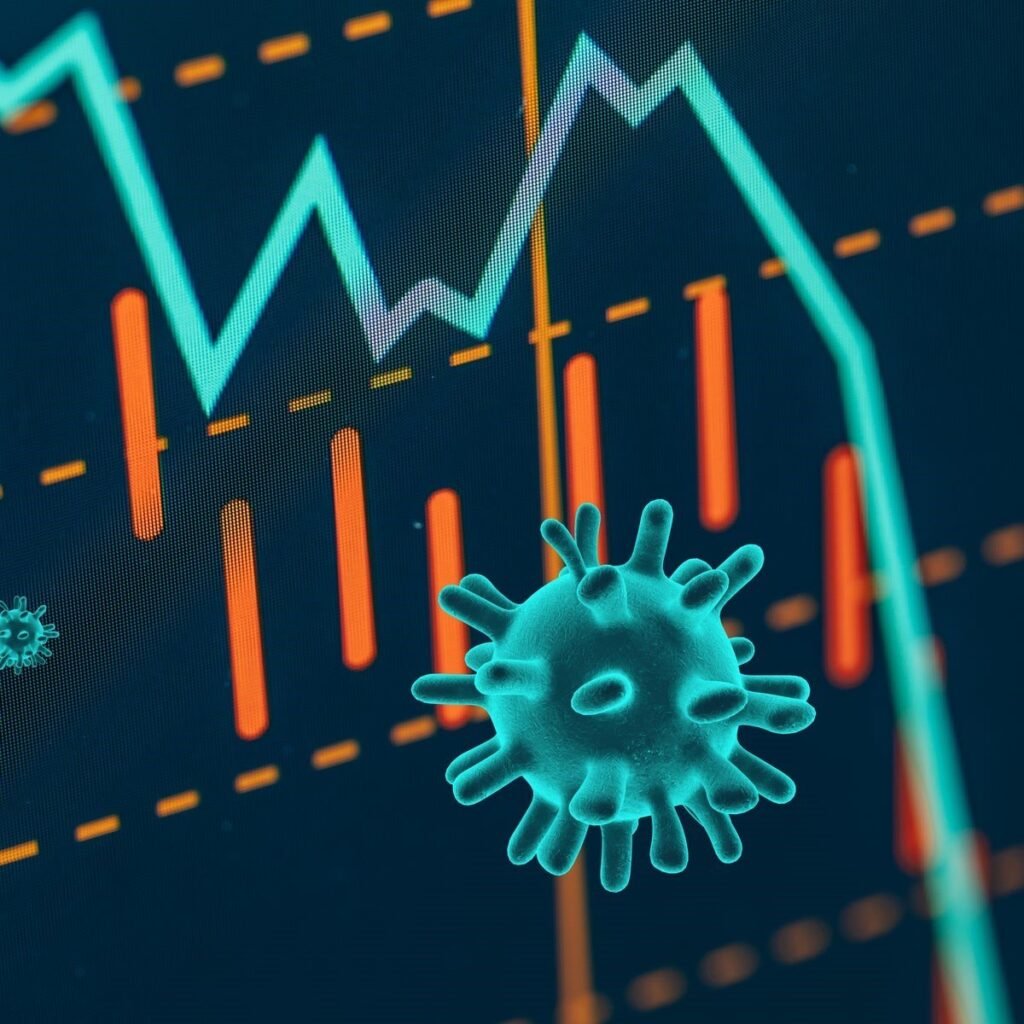 The Coronavirus epidemic, also known as COVID-19, produced a profound catastrophe of which the global community had yet to see in this lifetime. The American government is working as fast as possible to return to normal and stay ahead of any possible future complications, but how these responses accomplish their intended goals is still to be seen.
Angel investor Shervin Pishevar concludes that this is a crisis for our public health, our economy, and for our markets. In an interview with Cheddar's Hope King, Pishevar discussed the Federal Government's response to COVID-19 and the impact the outbreak will have on venture capital. He discusses the federal government's responses within each of these spheres and how these policies might be optimized.
The Public Health Crisis
With some experts predicting that the worst is yet to come, both the number of cases and the number of deaths from COVID-19 are on the rise. There is no way for the economy to improve without mitigating the threat of the virus itself. While self-quarantine is a critical, enforceable measure enacted by California and New York and encouraged by the federal government, Pishevar does not believe it is not enough on its own to control the virus.
To bolster the federal government's efforts, he strongly encouraged that a Manhattan Project-type assembly of the world's brightest scientists and doctors coalesce as soon as possible. This task force would contribute first-class insight on treatment, testing (at-home and real time), vaccines, new technologies for ventilators, medical ships, and hotels converted into hospitals. There is great technology out there for us to meet our goals, but we need to get the technology accelerated at a much faster rate. When asked how this committee could assemble under current social distancing protocols, Pishevar emphasized that each member would be classified as essential workers and able to travel freely for meetings and research.
Pishevar believes that the overall public health realm should focus their efforts on discovery, testing, and production. He anticipates that the total epidemiological response to COVID-19 will take between 12 to 18 months. Quickening this response relies on speedy testing of both hydroxychloroquine and chloroquine, two oral prescription drugs used primarily to prevent and treat Malaria. Pishevar is confident that these medications can be tested within just one week, much shorter than typical medicine screenings. He also recommends that testing an upcoming vaccine be completed as soon as possible.
The Economic Crisis
Though the economy will recover, a full turnaround will be difficult to guarantee until rates of infection drop. Pishevar cited Goldman Sachs in his economic analysis, which predicted a 24% contraction in GDP during Q2. This is a much worse figure than a 5% contraction which was predicted just one week prior.
When asked about the Federal Government's decision to send checks to individual Americans, Pishevar stated that he was in favor. However, he does not think that $1,200 is enough. Americans have much fewer opportunities to spend and stimulate the economy while in quarantine, thus creating a need for as much relief as possible with more Americans continuing to lose work at home.
Small businesses will be among those most detrimentally impacted by the COVID-19 pandemic. 20 to 25 million small businesses are at risk of collapse. Pishevar believes it will take the "Main Street" economy years to recover from this impact, as some businesses are expected to die out and not return
Another suggestion to the Federal Government's economic response to COVID-19 includes a Marshall Plan "for the world." This would coordinate global leadership on how to mitigate the effects of an American, or perhaps even a global recession, while also addressing the trillion dollars a week of impact already endured from the pandemic. Pishevar also advocates for more federal funding for at-home schooling since teachers are essential workers with limited resources to adjust to remote education.
The Market Crisis
It is no secret that uncertainty does not bode well with the markets. On March 20th, the Dow and S&P slid more than 3%. Trading opened that day on a positive note with losses accelerating by the afternoon, specifically following the Federal Government's Coronavirus Task Force Press Briefing. Pishevar predicted that the impact on our markets will be devastating; he estimated that the Dow will hit 17,000, if not lower, as well as an overall 40-50% contraction in the market. Though these jolting predictions seem devastating, he has always been confident things will improve as the virus slows.
To account for these losses, Shervin agrees with the federal government's idea of industry bailouts. One method of doing so includes market shares, where the government can buy back certain portions of companies that are "too big to fail". The approach to our "Main Street " market relief does differ slightly, as there is more of a tolerance for these businesses to close their doors. While saving the "Main Street" small businesses is the key to market relief, the solutions to saving big businesses are more preventative in nature.
Summary
It is no question that the magnitude of COVID-19 spearheaded an unprecedented crisis for our public health, our economy, and our markets. Though the federal government continues to roll out new, innovative plans for relief on a daily basis, there are additional measures that can be taken in order to make already implemented policies as effective as possible. Overall, while some damage from the Coronavirus pandemic might be inevitable, we should remain vigilant and curious about alternative public policy ideas to accelerate health, economic, and market relief.