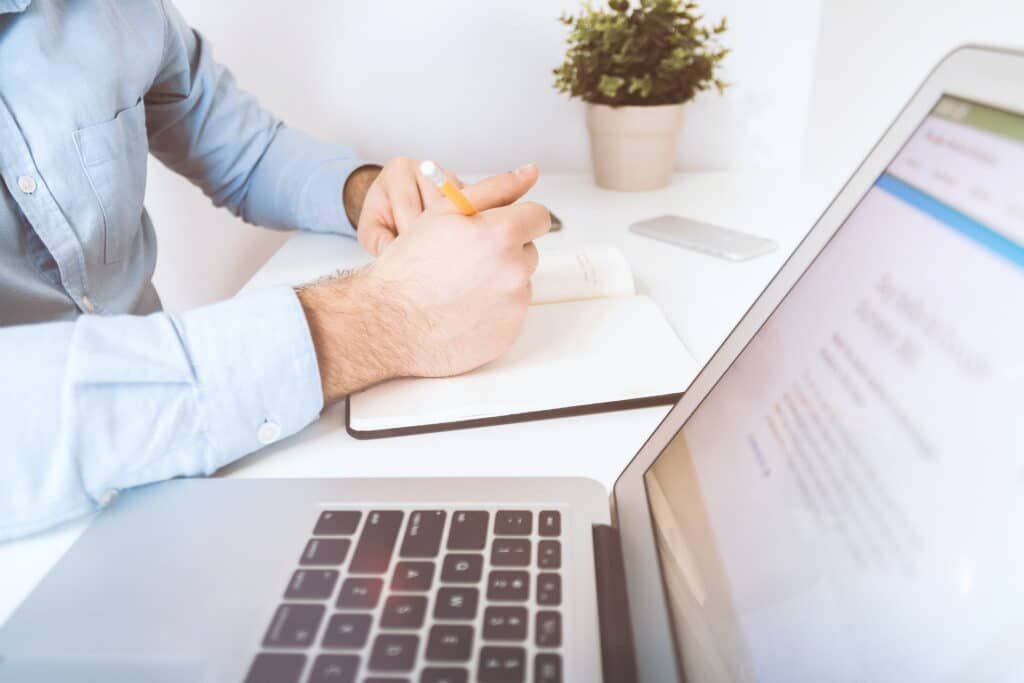 Criminal record checks in the UK are broadly separated into three tiers; Basic, Standard and Enhanced. These are carried out before an applicant is offered or takes a job / voluntary post in any of the four home nations. Of course, not every advertised post requires any kind of background check, but this is becoming more common in the 21st century. Even manual jobs will often ask candidates for an up to date check of some kind; it is becoming standard practice across much of British industry and, especially, the public services.
Open Process
If any kind of check is required, this has to be made clear in the advertisement for the post. A potential employer or group cannot ask for a background check after an individual has applied for a role. This is to ensure all such checks are seen to be legitimate, and that neither employee nor employer has anything to hide. As such, criminal record checks have to comply with the Rehabilitation of Offenders Act (ROA), which makes it illegal for employers to discriminate against applicants for the vast majority of previous convictions, if those convictions are "spent".
Since December 2012, criminal records throughout the UK have been kept on a centralised database on the Police National Computer (PNC), and background checks carried out by a branch of the Home Office. In England and Wales, this is the Disclosure and Barring Service, or DBS; but the PNC is also used for checks in Scotland and Northern Ireland, by services called Disclosure Scotland and AccessNI. Which if these three access procedures is used depends on which country the advertised role will be in; in all three cases, however, it is the PNC's database which is accessed, in order to produce a DBS Certificate.
Legacy Systems
As well as having different names for the procedures used to access PNC records, there is also some residual confusion over what to call criminal record checks. For many years, such records were hand written or typed, and kept by the individual police forces who had carried out investigations, through to court cases and their outcomes. Eventually, an organization called the Criminal Records Bureau (CRB) began the task of centralising these records, so that people who had been interviewed by one police force would show up on a nationwide check. It has been suggested that, had this system been in place, offenders like "The Yorkshire Ripper" would have been caught sooner.
The CRB as such lasted ten years, from 2002 to 2012; however, its success as a system has meant that many people involved in law enforcement (in any capacity) still refer to "CRB checks". When it was superseded by the DBS, this was partly because, as well as having access to criminal records nationally, it was deemed necessary to add a level of public protection to searches; hence, the CRB was merged with the Independent Safeguarding Authority (ISA) to form the Disclosure and Barring Service.
Basic Disclosure
There are specific types of DBS check, and this affects how the process is carried out. For the most common and easiest type of disclosure, called the Basic DBS check, there are no legal restrictions on who can ask for one; other than that it is the individual to whom the DBS certificate relates. Any UK citizen over 16 can ask for a Basic check, provided they produce evidence of their identity, national insurance number, date of birth and addresses of all residences covering the last five years. The DBS recommends doing this online, by registering for an account with them.
Although Basic checks can only be requested by the individual to which they refer, it can be the case that a potential employer asks the applicant to do just that. Although the individual is perfectly within their rights to refuse, in practise most people comply with such requests; in any case, a requirement to do so would need be printed with the original advert for the job / voluntary position. Showing a "clean" Basic check, or at least one with no convictions relating to what the person might do in their job, is often seen as a reasonable request.
Standard Checks
The biggest change in terms of types of DBS check is the one between Basic and Standard. Whereas the former has to be requested by the individual themselves, the latter – and every other type – must be submitted by appropriate organizations. This can mean the employer directly, but is often carried out by Responsible Organizations (ROs); these are bodies that are registered with the DBS (and often referred to as Umbrella Bodies), as they have 100 or more such checks carried out annually. In order to do this, each check has to comply with the stipulations of the ROA.
The main reason for this step change in type of check is in the nature of the disclosures it shows up. In particular, DBS certificates for Standard and higher checks show up previous convictions, whether they are spent of not. They also list police cautions, reprimands and final warnings.
Enhanced DBS Checks
The Enhanced DBS check is often still referred to as the Enhanced CRB Check, and is in large part the same as the Standard Check. While still adhering to the stipulations of the ROA, Enhanced checks can be requested for positions which regularly involve "Regulated Activity"; this usually means working with children or specified groups of adults. Even here, however, definitions can be surprising; for instance, anyone applying to be a taxi driver must have an Enhanced check carried out. This is because the job often entails being in control and alone in a vehicle with passenger/s who may be vulnerable.
In terms of public protection, however, Enhanced checks themselves can be enhanced; with the addition of disclosure of the children's and / or adults' barred lists. Any job which specifically involves regular contact with either or both of these groups will stipulate the need for an enhanced DBS check, including access to the relevant list/s.