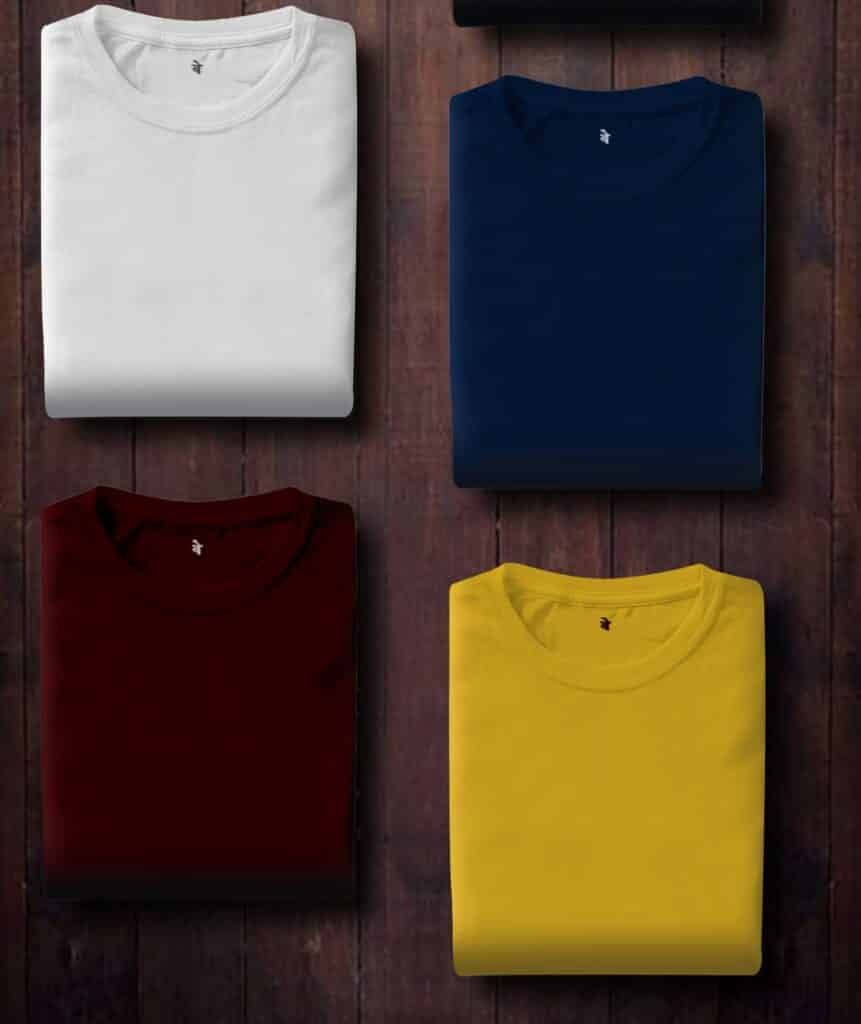 Aspiring entrepreneurs often turn to eCommerce as their first venture. This is for good reason. ECommerce is one of the most established business categories out there. Platforms like Shopify and Magento make it easy to build a successful t-shirt business online in just a matter of clicks.

These platforms are also integrated with hundreds of extensions and plugins that make it easy to customize your store and build sophisticated back-end systems. Finally, thanks to dropshipping, it is easy to sell products online without ever having to physically stock or handle them.

The online T-shirt business is highly popular among these first-time entrepreneurs. Designing a t-shirt and dropshipping them is inexpensive. Also, shipping costs are low with t-shirt dropshipping making it easy to earn handsome margins on your products.
Designing your t-shirt
The quality of your t-shirt design determines the price point you can market the product at, consequently your margins. There are two factors to consider. Firstly, t-shirts are not always simply print-on-fabric. Sometimes there may be additional work involved in embroidery borders, quality printing supplies from sites like Ecofreen, buttons or labels can all add an extra layer of sophistication to your design and can increase your costs, but also your final product's quality. Create a design that can be produced with your chosen manufacturer.

The second factor to consider is your market positioning. The T-shirt business is highly saturated and making a dent in this industry carries a very low probability. One way to find success is by going niche and targeting a very small category of t-shirt buyers. This could be designing t-shirts for schools or targeting a specific demographic of buyers.
Planning your distribution
Designing a great t-shirt is just the first step. Success in this business is determined by how well your product is distributed. Securing shelf space in popular retail outlets can go a long way in increasing sales for your business. However, considering the insane competition in this space, this is not likely to be your first point of distribution.

Setting up an online distribution channel is vital to getting traction in your business. There are two popular distribution models on offer for apparel businesses. The first route is to go with eCommerce stores like Amazon. By selling on Amazon FBA, you can design t-shirts and get them shipped directly to Amazon's warehouses. There are tools like Helium 10 that can help with this. This way, you do not have to worry about the operational aspects of your business which includes returns.

Social media is another popular distribution channel for t-shirt businesses. Services like Facebook have a number of tools to make it easy for small businesses to engage with their buyers and sell their products over their channels. However, measuring ROI on social media remains a challenge according to one survey, over half of all marketers do not think they can accurately measure the returns on their social media investment.
Establish a marketing strategy
Once you have established your distribution channel, the next step is to work on creating marketing assets that are targeted at your target group who you would be reached through these channels.

For businesses targeting the FBA model, it is important to invest heavily in producing high-quality images of your products. Recent studies have shown that product videos can dramatically improve the conversion rate of your products on Amazon. Prospective customers find videos better at explaining the product on offer and this tends to increase their intent to purchase.

Videos are also useful in your social media strategy. If you have a specific positioning angle for your t-shirt business, you may also consider producing explainer videos of what your eCommerce business is about.

In addition to this, remarketing and email marketing are two other channels that can bring positive ROI to your marketing campaigns. Remarketing targets an audience that has already been nurtured while email marketing allows you to periodically reach out to your demographic with offers and discounts with the intent to convert them.

Many marketers regard customer service as an inextricable component of their marketing strategy as well. ECommerce sites like Zappos built a fan following merely on this one aspect. It is a good idea to hire dedicated virtual assistants who will be responsible for various eCommerce-related activities like processing orders, answering customer queries, and handling returns and refunds. The advantage of virtual assistants is that they can be made to work round the clock and as a result, your business can process customer queries fast.

Building a t-shirt business is easily given the tools and literature available today. However, making it successful can be a challenge due to the sheer competition that is on offer and the saturation in the market. The right strategies and execution plan can however make you stand out from the crowd and make your t-shirt business sustainable and scalable.