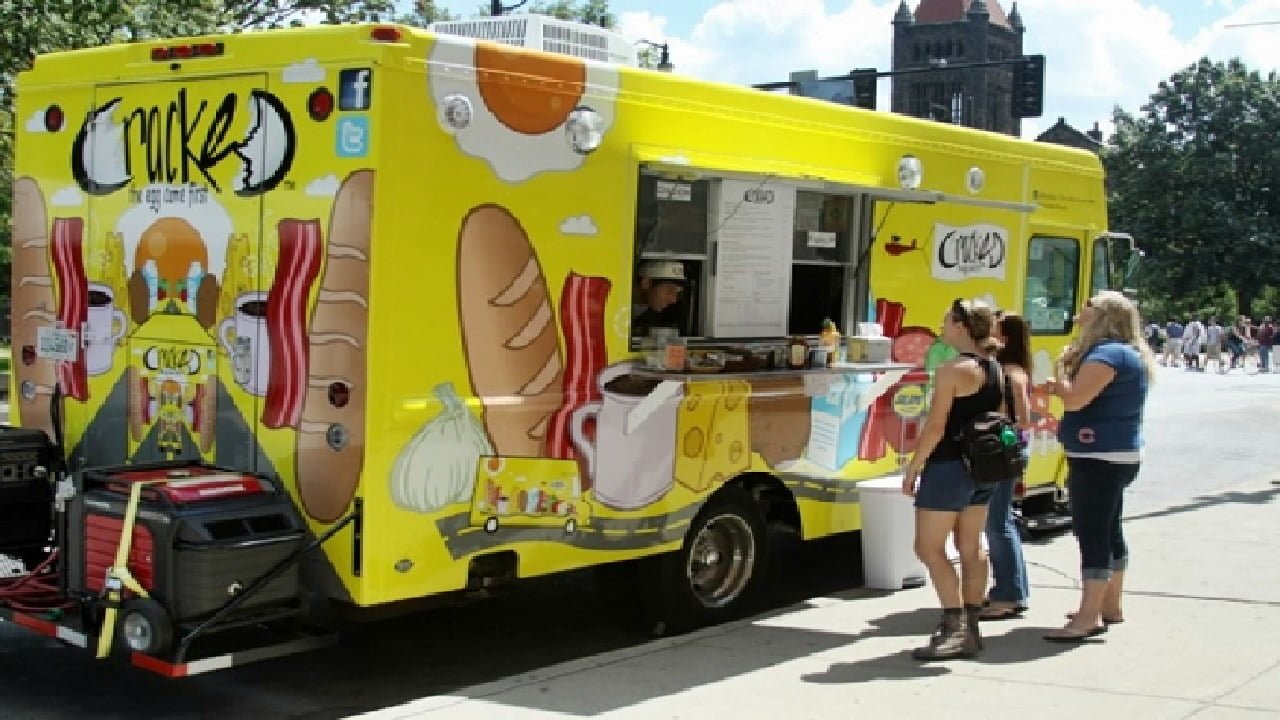 If you are looking to kick start food truck business in 2018 then you have landed at precisely the right spot. Since New Year is just around the corner we thought why not offer some free and valuable advice on the upcoming marketing trends and how you could benefit from them. Food truck industry is witnessing a gradual growth for the past nine years and for 2018 the projections predict that food truck vendors will earn around 2.1 billion dollars in sales. One of the most popular and eye-catching options is the iconic airstream food truck, famously known for its retro look and shiny chrome appearance. The industry is on the upheave therefore you are bound to have competition, this is why we have sampled out few ideas which could help you get ahead of your competitors in 2018.
Food truck vendors spend hefty amounts on marketing images, but it has been observed that they seldom use professional photographers, and this is one problem which you need to rectify in 2018. Keep aside a budget for a photographer who is professional and would a give photographs which would speak for themselves. Remember that you could actually spend large amounts on average photographs and end up gaining nothing, on the flip side photographs taken by professionals are so good that your customers could actually feel tingling in their taste buds. Hence be smart and post some faith in professionals.
How to be ahead of your competitors
Food truck vendors are often biased towards either good or bad reviews, some owners don't reply to good ones as they believe that the customer is satisfied and others tend to avoid bad reviews. However you need to change this strategy in New Year since both are your customers and deserve equal attention, therefore make it a habit and reply everyone.
Customer engagement must increase in 2018, as the sole purpose of social media marketing is to boost engagement. You could share interesting experiences of your customers through your business page, this would portray a strong feeling of how much you care and value your esteemed customers. You must comprehend and understand brand value of your food truck and once you have unearthed the real thing you need to put it out on the display.
Nothing is more frustrating for the customers than to find an outdated version of menu on your business page. This is the biggest blow your customers get when they come up prepared for a dish and are told that it is no longer available. Hence stop playing with people's feelings and always keep the menu updated.
Don't ignore the humans behind your brand.
Remember that food trucks are run by staff and you must value their contribution in your business. This would also help to portray a human side of your business and would instill an undying loyalty within your staff. Lastly you need to partner up with some good delivery services, if you want to expand and hence New Year serves as the ideal launching pad. However before your partner up with someone make sure that you have done your due diligence about that company, since your reputation would be on the line.