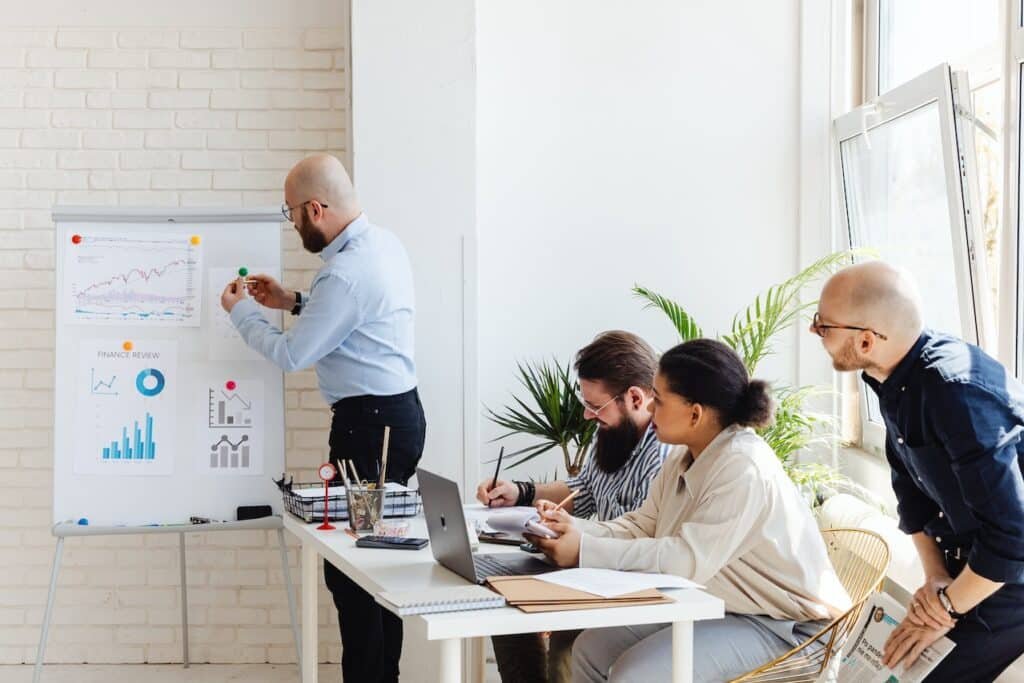 In the medical world, what's known as "metabolic syndrome" is actually a group of disorders with high blood pressure, diabetes, and high cholesterol and blood sugar. There's no real word for what we're experiencing at the moment – high energy prices, stalling supply chains, high inflation, and low consumer confidence – but it is a cluster of continuing economic bad news.
Despite lending taking a bit of a dive, there are ways to grow your lending business even in lean times such as these. Here are some strategies for your firm to ponder over the coming months and years.
Market, market, market
If you aren't working, you should be networking. Your company's capacity to expand exponentially in the marketplace will be increased if you have a strong presence across a variety of marketing platforms. Today, social media, the internet, and email marketing are the most popular marketing methods. Most small firms use many digital marketing strategies but diversifying your current platforms might produce even better results.
Consider credit aggregation
Is your lending panel small or non-existent? Or do you merely wish your firm could offer a wider range of loan products? Consider signing up with a credit aggregation service. Using a credit aggregator service might put your brokerage on an equal footing with the big rivals right away and increase value for both your clients and your company.
To serve you and your clients even better, aggregation services typically offer professional development and compliance training. In order to pre-screen loan applicants, it may also develop consumer credit compliance-ready document acceptance and connections to credit reporting organisations. It saves you time and makes every dollar that comes in work harder.
Offer value-adding services
Do you offer car loans? Make your business a one-stop shop by offering a car-buying service with fleet discounts. Perhaps give customers a free quote on insurance while you're at it. You may easily add loan calculators as value-added services to your website so that clients can estimate how much their loans will cost them in the long run. The more of the process you can capture the better service you can provide to customers. If you are a mortgage broker, consider giving your clients property reports or removalist service quotes so they can strike another thing off their list without sending another email or visiting another office. It will greatly enhance your reputation – just remember to ask for Google or Word of Mouth reviews!
Take (calculated) risks
Though many businesses will want to tighten their belts amid economic uncertainty, any lending firm that hedges themselves with better service by hiring additional staff, setting realistic and time-limited goals, and venturing into new services that may not be part of your core offering can yield some great rewards down the track. Remember to seek good advice from people who've been there before, and don't tackle too much all at once. Growth doesn't happen overnight, but it will happen!