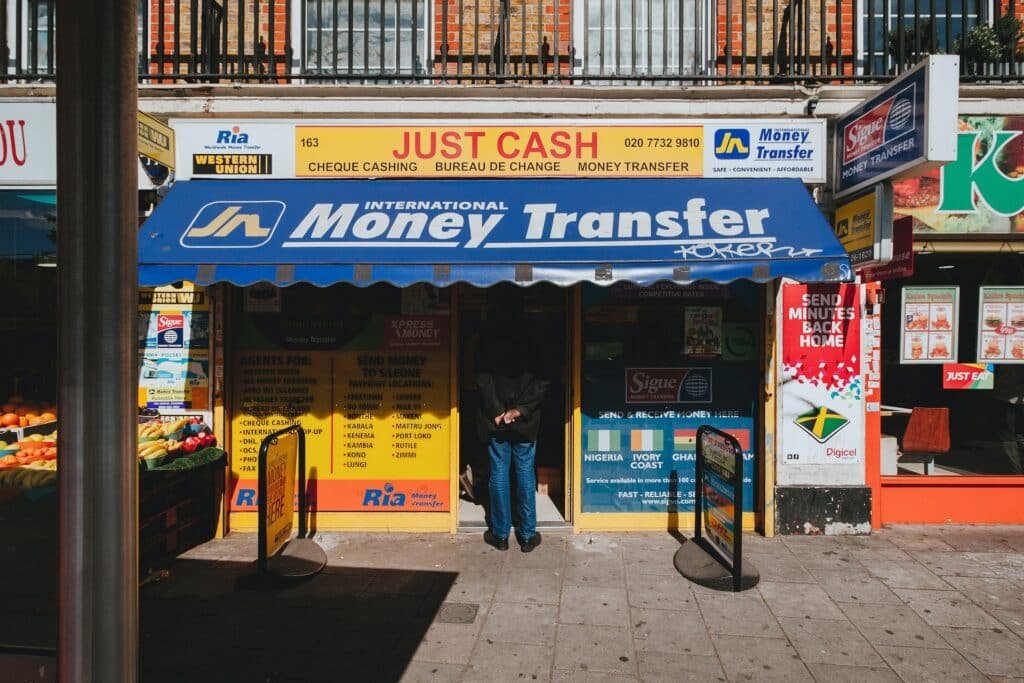 Moneycorp was established in 1962 and has been transferring money abroad since 1979. This company currently offers an estimated 90 currencies and accepts international clients.
With offices in Ireland, Spain, the UK, France, and the US, Moneycorp has the resilience and innovation to sustain operations over the long term.
It is fully licensed and regulated by the Government of Gibraltar, with a full banking license, and it holds FCA licensing (Financial Conduct Authority) from the UK regulatory authorities. It is also fully authorized by HM Revenue & Customs.
Ever since Moneycorp began transferring money internationally in 1979, it has been up against the wall with fierce competition. One of the industry giants hot on the heels of Moneycorp is Transferwise.
The TrustPilot comparisons between these money transfer giants are evenly matched. Both have attained over a 90% positive rating from clients, indicating that there is very little in terms of service quality, and professionalism between them. Transferwise only offers services online, while Moneycorp offers them online and via telephone.
There are no fees with Moneycorp, while Transferwise has a fee of 0.5%. Payments processing is a little quicker with Transferwise with just 1 – 2 days to complete transfers, while Moneycorp can take between 2 – 4 days.
Both companies offer regular payments and mobile apps. The minimum transfer amount with Transferwise is low at just £1 or US $1, while with Moneycorp the minimum transfer size is $50/£50/€50. Moneycorp is intent on growing its brand and venturing into new markets around the world. It is doing so with increasing alacrity.
Moneycorp Acquisitions: Boosting Success through Growth
In August 2015, Moneycorp inked a deal with the Brazilian Forex business, Novo Mundo Corretora de Cambio. Soon thereafter, the company received authorization from the Brazilian President and the Brazilian Central Bank. 
As of January 2018, Moneycorp established itself as a majority shareholder in the Brazilian Forex company. This popular Brazilian financial institution has offices in Salvador, São Paulo, Rio de Janeiro, and Curitiba.
It is engaged in MasterCard services, bank notes, and international payment processing. Between 2016 and the end of 2017, Novo Mundo Corretora de Cambio witnessed a 31% increase in turnover alone.
Moneycorp has also been busy at home in the UK, with the recent acquisition of First-Rate FX Limited of Canary Wharf. This leading Forex broker has 14 years of experience in FX trading, with an estimated 20,000+ transactions conducted between 2016 and 2017.
The Moneycorp group will incorporate the founders of first-rate FX Limited – Lisa and Christopher O'Brien as part of the leadership team.
Moneycorp has steadily been expanding its money transfer platform to include customers on iOS and Android devices, telephones and mobile. Organic profits have increased by 20% since these technological advancements were adopted.
Moneycorp has been aggressively expanding operations to remain a front-runner in the money transfer services industry. It recently signed a deal to purchase Commonwealth Foreign Exchange Inc.
This US-based forex company came under Moneycorp's control in May 2017. In 2018, Moneycorp continued its growth strategy by completing the deal with First-Rate FX Limited. Now, the company will have an office in Dubai International Financial Centre under the auspices of the Dubai Financial Services Authority.
Moneycorp will expand its range of Forex offerings to Dubai-based customers, with a special emphasis on payment transfers. Thanks to a sophisticated money transfer platform and excellent customer support, Moneycorp's First-Rate FX deal is poised for rapid growth
Currently, Moneycorp. Sports has a 42.5% majority shareholding in Novo Mundo – the Brazilian FX provider. Moneycorp is interested in expanding into the United Arab Emirates, given that it is a popular enclave for corporate clients and private clients with Forex services.
Over the years, Moneycorp has racked up multiple awards including the following:
2011 award for Best Financial Services Provider – OPP Awards
2015 award for Travel Money Provider of the Year – Consumer Moneyfacts
2017 award for Trusted Gold Service – Feefo
Among the many pros of transferring funds with Moneycorp are the preferred rates. Moneycorp's reviews are highly positive with clients citing the seamlessness of the money transfer process, the professionalism of traders, the multi-usage capabilities of the service and so forth.
An estimated 4000+ reviews were evaluated, with just 100 offering negative reviews of this money transfer company. Among the many reasons cited for the negative reviews are the complexity of registering for Moneycorp services, notably the paperwork that is required to validate identity and accounts.