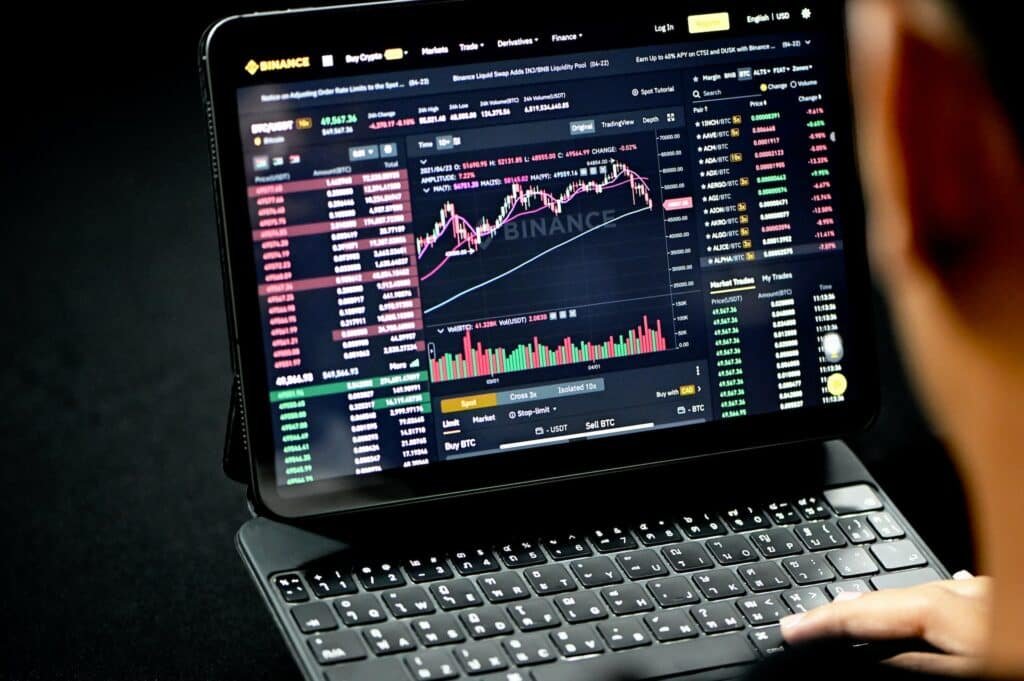 Hankotrade is a broker that resonates with traders seeking excellence and reliability in their trading journey. In this comprehensive article, we will dissect every aspect of Hankotrade, enabling you to make an informed decision about whether it's the future broker you've been searching for.
So, let's embark on a journey to explore Hankotrade and determine if it's the reliable broker you've been seeking to reach new heights as a trader.
From Forex to Crypto: Unveiling the Hankotrade Broker's Trading Instruments 
In the world of trading, having access to a diverse range of trading assets can be the key to success. Hankotrade Broker is one such platform that understands the importance of versatile trading assets. 
This broker offers a remarkable selection of assets with four major trading categories.
1. Forex
For traders who thrive in the fast-paced world of currency trading, Hankotrade provides them with an extensive selection of forex pairs.
2. Commodities
Hankotrade allows traders to venture into the commodities market, where they can speculate on the prices of precious metals like gold and silver, as well as energy resources such as oil.
3. CFD Indices
For those looking to invest in broader market movements, Hankotrade offers Contracts for Difference on various indices.
4. Cryptocurrencies
As the cryptocurrency market continues to gain prominence, Hankotrade ensures its traders are not left behind. It offers a wide range of cryptocurrencies, including Bitcoin, Ethereum, and many other digital coins.
Exploring the Hankotrade Broker's Trading Technology
Hankotrade takes the concept of trading convenience to the next level by offering two top-tier trading platforms: MT4 and MT5. These platforms are celebrated for their accessibility, allowing traders to engage with the market from virtually anywhere and at any time.
MT4 and MT5 are multi-platform, ensuring compatibility with Windows, Mac, iOS, and Android devices. This versatility means traders can seamlessly transition between their preferred devices, whether a computer, smartphone, or tablet, without missing a beat.
Tailored for Success: Discovering Your Perfect Account Type
Hankotrade understands that one size doesn't fit all in the world of trading. To cater to diverse needs, it offers a range of four distinct account types.
All account types with their unique features are stated below:
1. STP Account
$10 deposit
Negative balance protection
Spreads from 0.7 pips
Commission free
Max leverage 1:500
2. ECN Account
$100 deposit
Negative balance protection
Spreads from 0.0 pips
Commission of $2 per side per $100k traded
Max leverage 1:500
3. ECN Plus Account
$1000 deposit
Negative balance protection
Spreads from 0.0 pips
Commission of $1 per side per $100k traded
Max leverage 1:500
4. Islamic Account 
Designed for traders who need a Sharia-compliant account without interest-based swaps.
5. Demo Account 
Hankotrade also offers demo accounts for traders who want to polish their trading knowledge and sharpen their trading skills. The account is enriched with real-time trading conditions. This account is super helpful for beginner traders to test themselves before staking their resources at risk in the trading world.
Hankotrade's Fee Structure Declassified
Hankotrade takes pride in its commitment to transparent trading. Traders can deposit and withdraw funds without any extra charges. Unlike many brokers, Hankotrade never surprises traders with hidden fees or unfounded deductions, providing a clean and fair trading environment.
Hankotrade even has a withdrawal and deposit policy that states that no extra charges are imposed on traders.
Swift Deposits and Withdrawals by Hankotrade
Hankotrade ensures that their traders are paid the right amount as soon as possible without making them wait for days or weeks. As mentioned in Hankotrade's withdrawal policy, processing the withdrawal request takes up to 24 business hours.
Once the withdrawal is approved, the funds are transferred into the digital wallet of the trader in the form of cryptocurrency. One thing that needs to be highlighted is that the minimum amount for withdrawal is $50. Any amount lesser than $50 is subjected to withdrawal fees.
Most traders have experienced a very fast withdrawal within a few hours of withdrawal request.
Proof of Hankotrade's Instant Withdrawals
The following are the screenshots of the withdrawal emails shared by the real traders of Hankotrade. These screenshots are a clear testament to Hankotrade's commitment to processing fast withdrawals.
Hankotrade Customer Support: Around-the-Clock Assistance 
Moving up next, we have the customer support service of Hankotrade Broker. Hankotrade provides different options to reach out to them in case of any problem or guidance. A 24-hour live chat support can be found on the homepage of Hankotrade's website.
Other options include an email address, a contact form, and phone numbers on their Contact Us page.
Extra Earning Opportunities with Hankotrade
It's 100% true that Hankotrade rewards its traders to win their trust and make them lifelong traders on their platform. Some of the rewards are the following:

1. 100% Signup Bonus
This is a one-time reward where traders get rewarded the same amount on making the first deposit of a minimum of $100.

2. Affiliate Program
An affiliate program, or introducing broker commission, is a program where traders get a commission on inviting new traders to the Hankotrade platform.
Hankotrade Broker's Trading Tools
Hankotrade provides its traders with an extensive range of trading tools so they don't have to use other sources for basic calculations before opening or closing a position. Those tools include:

1. Forex Calculators
The broker provides different calculators to calculate commission, margin, pip, and swap.
2. E-Calendar
The E-Calendar marks important dates that can potentially disrupt the market and help traders set their trades accordingly.
3. VPS
VPS, which is also known as a virtual private server, is used by traders who need a remote server with low latency to execute trades more smoothly.
What Does the Trading Community Say About the Hankotrade Broker?
One thing we are advocates of is that no one should ever rely on word of mouth when it comes to financial decisions. One must have firsthand experience or at least an opinion from those who have firsthand experience of the broker as proof.
Hankotrade has garnered plenty of positive reviews and appreciation from the trading community for its tight spreads, low commission charges, instant withdrawals, and stellar customer service.
The following are some of the latest Hankotrade reviews posted on credible review forums like Sitejabber, Slashdot, BrokerXplorer.com, etc.
Hankotrade Client Reviews on Slashdot
Hankotrade Client Reviews on Sitejabber


Hankotrade Client Reviews on BrokerXplorer
Hankotrade Client Reviews on Forbino
Hankotrade Client Reviews on FX-List 
Hankotrade Review: The Final Evaluation
We've covered the ins and outs of Hankotrade, dissecting its offerings and providing you with the information you need. Now, the decision is in your hands. It's important to remember that there's no one-size-fits-all solution for success in the world of trading.
If you're curious about Hankotrade, we recommend starting with their STP account, which requires a minimal investment of just $10. This way, you can explore the platform without significant financial risk.
As you embark on your trading journey, remember that success often comes through knowledge, strategy, and experience.