People wear clothing for various reasons. The most basic ones include covering the body, to make themselves attractive and to non-verbally communicate to others. More to that, clothing reveals the kind of personality an individual has. It also shows the kind of society one lives in. Clothing, being one of the human basic needs, has made a huge market in the world. Due to the availability of the consumers, business people in the clothing industry are making huge profits daily.
Factors to consider before starting a clothing business.
In the clothing business there is a high competition. To be competent, one will need to have a well- organized plan. The following points should be considered:
1. Seeking much information on the business.
Gathering information is a very significant step for laying out a good business plan.
One will also need to have the general business skills and information in order to be efficient and competent. The following are good sources of information:
The internet that has loads of business information.
Institutions that offer short training courses.
Individuals or companies that set up seminars and conferences. Some are free though most offer their services at a fee. Attending such gatherings is the best way to get much information since one gets to meet new people who are experienced.
Many of the seminar organizers will advertise and sell tickets online in different online web stores.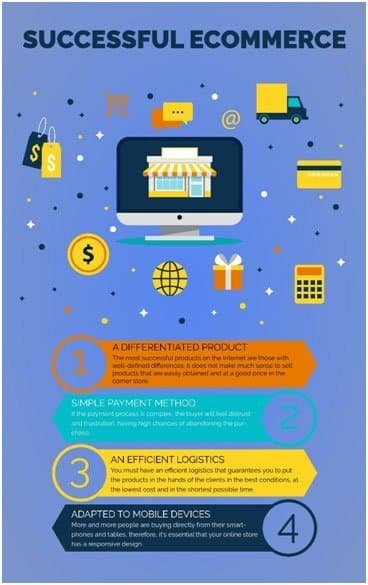 2. Choosing a business structure
There are four business structures: partnership, sole proprietorship, limited liability corporation (LLC) and a corporation. A business structure is dependent on the number of people that are involved in starting the same business. If there is only one person, then sole proprietorship will be the structure. In the case of more than one person, the structure will take to being a partnership. One could also turn to the LLC format if they wish to protect their private assets in the case of heavy loses.
A corporation form of structure is for bigger and more established companies.
3. The model of business.
The model of business will be dependent on the owner. One could choose to set up a mortar and brick premises. In this case one will need to look for a strategic point convenient for the customers. One could also open a web store online through platform like Shopify which is easier than setting up premises.
4. Choosing the distributors from whom the products come from.
Distributors could be from abroad or local. It is more difficult to pick overseas distributers due to difference in culture and also distance. Doing business locally promote the local textiles industries too.
The source of finance
Many times entrepreneurs will start a business from their savings. If savings are not enough, one could pick a bank loan. One could be lucky enough to receive finance from friends and family.
There are also companies that offer to finance an individual's idea and then develop it. Afterwards, the profits realized will pay back the business' debt to the company. After the business is well established, the company releases it to the owner.