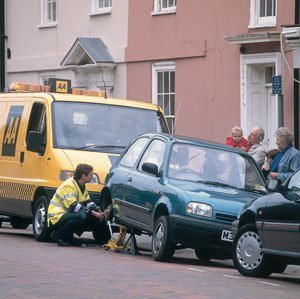 Customer service can be used to achieve a personal relationship by focusing on meeting needs and requirements. The term can be used to describe the personal relationship that develops between the customer and the company. This relationship will only be achieved by taking the time and effort to research the customers to find out exactly what their requirements are and then satisfy those requirements.
This case study features the Automobile Association (AA) and shows how, by paying close attention to the service it offers through personal membership, it has been able to consolidate and enhance its position as the UK's largest motoring organisation using the skills of the world's largest patrol force. In particular, the case focuses on the ways in which the AA has created a close personal relationship with its customers, in order to provide services that truly reflect their needs.
"Trust" is a very important part of the relationship the AA has with its members. Stranded motorists are particularly vulnerable and want to know they are being cared for and looked after by an organisation which has their interests at heart. In some ways, the relationship is similar to that between a doctor and a patient. Motorists want to know that they are in safe hands and that they are being well looked after. The case study reflects this very special relationship; one which will be particularly appreciated by anyone whose family or friends have had a car breakdown at a particularly awkward time.
The AA
The AA was founded in 1905 to protect the interest of pioneer motorists and remains a non-profit making mutual benefit organisation, offering a range of products and services. It is a huge business group with 9 million members, more than 12,000 staff and 40 different business activities. AA patrols attend 4.9 million breakdowns per year and the organisation takes and receives 35 million telephone calls each year. There are two main categories of members – personal and business members.