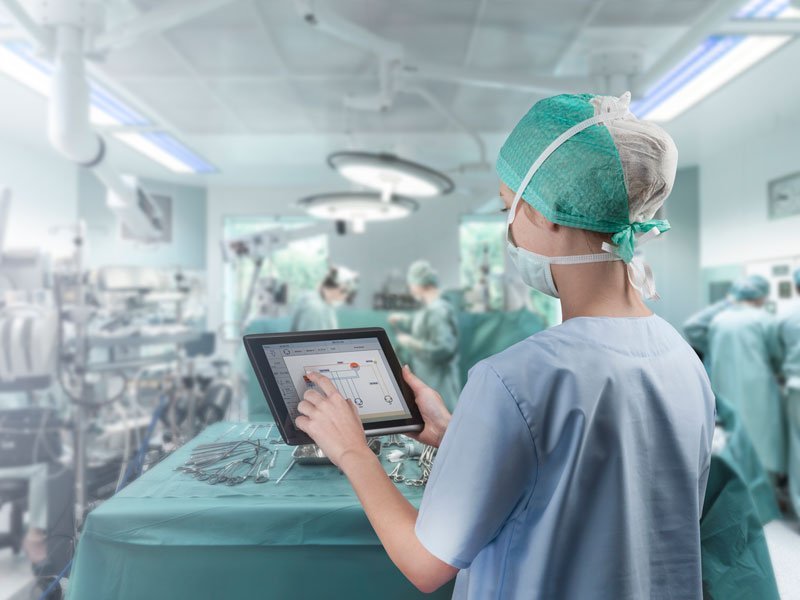 The healthcare industry is one of the most lucrative in the world and many private sector companies are eager to join the party.
Research has shown that global spending on healthcare is likely to exceed $10 trillion by 2022 and it is a figure that is expected to keep rising for many years to come.
According to Deloitte, the "emergence of personalised medicine, increased use of exponential technologies, entry of disruptive and non-traditional competitors, the demand for expanded care delivery sites, and revamped payment and public funding models are all impacting the financial performance of the health care ecosystem".
The World Health Organisation (WHO) is eager to reach a position of universal health coverage by 2030, despite around half the world's population currently lacking access to essential health services. The group believes that healthcare IT and digital technology will help its vision come to fruition.
Read on as we assess how private sector businesses are fuelling much-needed medical innovations on a global scale.
WHO backing digital health solutions
Improvements in technology are helping to power a major boom in digital health solutions. Studies have shown that over two-thirds of the world's population subscribes to mobile services, thus greatly increasing their access to health information.
The WHO has urged the health industry to continue developing digital technologies and this is an ethos that has been fully embraced by Los Angeles-based Talamus Health.
The company's mobile healthcare platform gives patients access to their doctor's full range of services via their mobile or tablet. The system is currently available in three African countries, but there are plans to roll it out on a wider scale.
Talamus has built a network of over 1,200 health-related outlets, allowing patients to enjoy a much-improved level of healthcare in deprived areas. Their efforts have already been recognised, as they were named on the Fast Company's prestigious annual list of the World's Most Innovative Companies for 2019.
The firm's founder, Dr Muri Raifu, says the listing was a great endorsement of Talamus' approach to solving healthcare challenges across the African region.
"The combination of innovation and scalability is at the heart of our value proposition to the healthcare industry on the continent," he said. "Africa's population is the fastest growing in the world, and its healthcare infrastructure amongst the weakest.
"Innovative technical solutions that can be scaled to deliver across industry segments and in multiple geographies are vital to getting ahead of that challenge. Already in Nigeria, Ghana and South Africa, we expect to launch in Zimbabwe and Mozambique in 2019."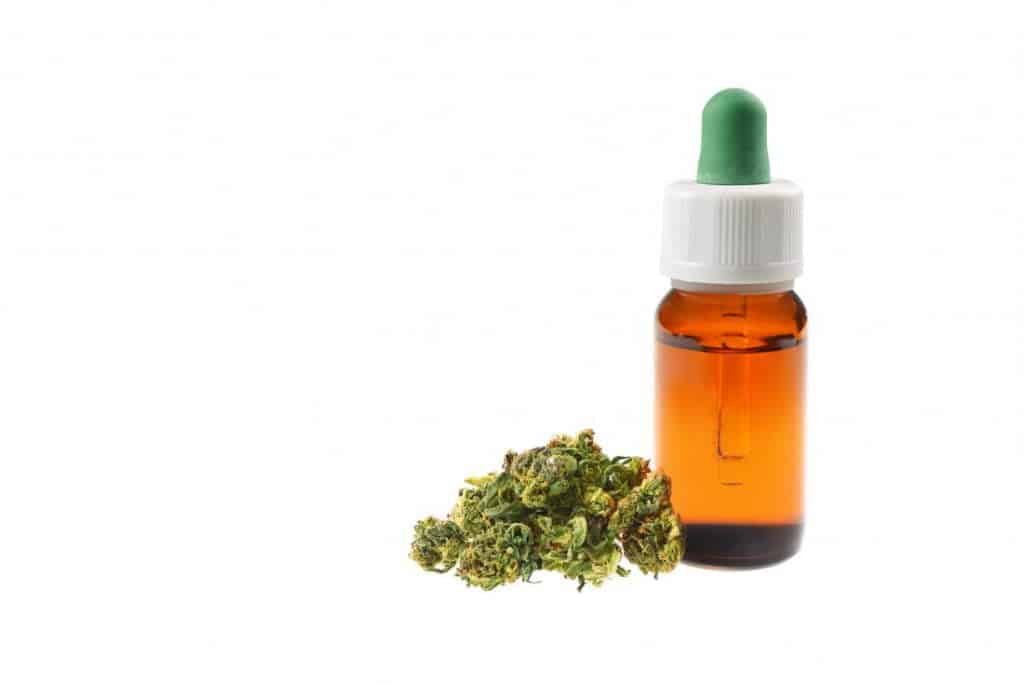 CBD industry enjoying rapid expansion
Revenues in the CBD industry have grown rapidly in recent times and it is a trend that is expected to continue for the foreseeable future.
According to projections made by New York-based investment bank Cowen & Co, the market is expected to be worth around $16 billion by 2025.
CBD oil is commonly used to treat ailments including depression, anxiety, insomnia and numerous other medical conditions.
Studies have shown that the best CBD oil can also relieve the pain from conditions such as fibromyalgia and even has benefits as a treatment for Alzheimer's disease.
Many private sector companies around the world have jumped on the bandwagon, introducing a staggering array of products that contain CBD.
Research into its use from a medical perspective is ongoing, while the US Food and Drug Administration is still working to create a formal regulatory framework for CBD.
The FDA does currently allow companies to sell some products containing CBD, providing they don't make exaggerated health claims.
However, Cowen's Vivien Azer is convinced that the manufacturing of CBD products will continue to grow rapidly over the coming years.
When asked to describe its popularity, she said: "I think it's because, for some consumers, it actually works as both an anti-inflammatory and anti-anxiety product.
"Those are characteristics that are tangible to the consumers. With CBD, you know if it works for you or not. There is a tangible payback in relatively short order."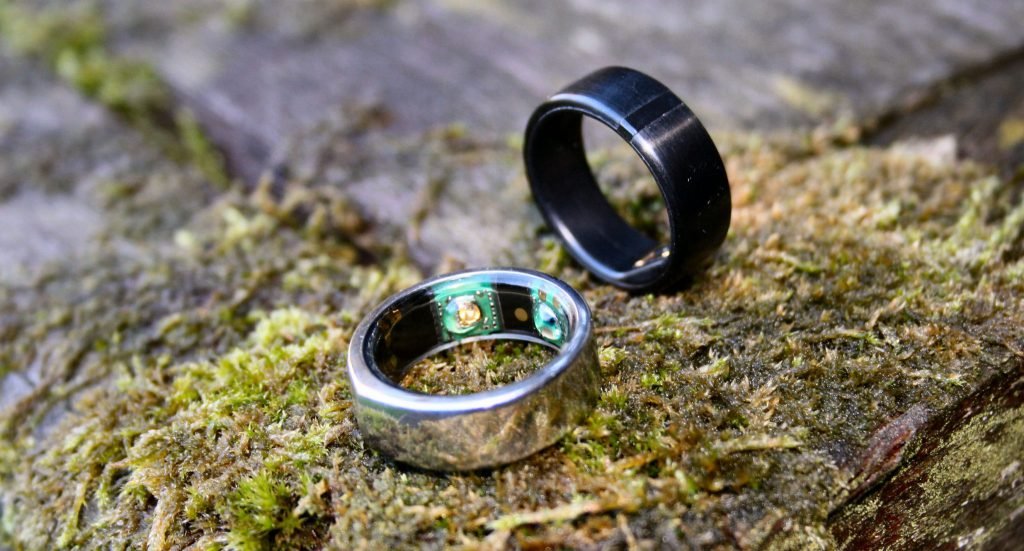 Wearable technology popularity increasing at a rapid rate
Wearable technology is changing the way the health industry facilitates the transfer of data between patients and healthcare professionals.
Experts have predicted that the wearable health tech market could be worth $100bn by 2024, highlighting its global potential.
Bracelets, smart watches, smart glasses and other devices with built-in connectivity have helped to revolutionise the way people's health is monitored.
Cardiovascular care is one area that is benefiting from this type of analysis, with the devices allowing doctors to gather data on factors such as heart rate, physical activity and more.
Finnish health technology company, Oura Health, developed the world's first wellness ring and app that shows how your body responds to your lifestyle.
It analyses your sleep, activity levels, daily rhythms and the physiological responses in your body, to help you get better rest and recovery.
Fans of the product include Twitter CEO Jack Dorsey, Digg founder Kevin Rose and NFL quarterback Drew Brees.
Oura recently enhanced the ring by adding a new meditation feature, Moment, which offers on-demand tracking for meditation and other mindfulness practices.
It uses resting heart rate and heart rate variability (HRV) to track the impact of a session, helping users see how meditation impacts sleep, stress levels and overall health.
Oura CEO, Harpreet Rai, is confident his company's innovations can help to have a positive impact on people's overall health and wellbeing.
"As a society, we've become more distracted than ever and it's wearing on our bodies and minds," he said.
"Sleep and meditation are investments in our future self which helps bring more connection, awareness, and presence into our lives.
"Moment is an exciting expansion of our services to help our users be better rested, more productive and ready to make the most of every day."