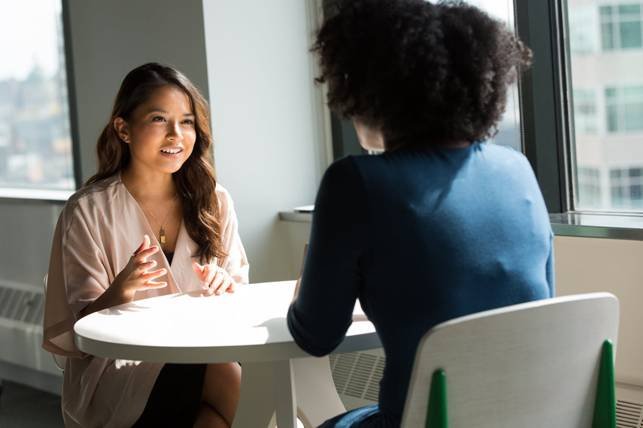 Image from Pexels
One of the toughest things for a workforce to face is the death of one of the employee's nearest and dearest. After all, it can have an effect on all the employees. Not only will it bring the mood down of the employees, but the colleague facing the loss will go through a number of emotions after the death. You need to support them while ensuring their loss doesn't affect their work.
After all, when they are grieving, they won't be in the best mindset to complete good quality work. Facing a grieving colleague requires a sensitive and compassionate input. In fact, here is some HR advice for helping a grieving employee.
Do acknowledge the loss
A lot of employers don't know what to do for the best when an employee loses a loved one. They want to respect the employee's privacy so feel like they shouldn't involve themselves in the private matter. But it's so important that you show the employee you do care about their situation. You want them to feel like you do care about what they are going through.
Therefore, it's a good idea to acknowledge the loss. It might be the case you write them a letter, especially if they aren't currently in work. Tell them you are sorry for your loss and that they should take the time they need to grieve properly. If you have a smaller workforce, it might be right to send a card and gift. A donation of money could be used by the employee towards a charity donation or flowers for the funeral.
They might even put it towards a piece of jewellery from companies like Ashes Memorial Jewellery or even for a memorial bench or tree. Showing them you care will help them for when they do make their return for work. In some cases, you might even go to the funeral, especially if the member of staff has lost a spouse or child. Therefore, weight up the situation before the next step.
Grant them flexible bereavement leave
Most employers grant employees who have suffered a loss in the family bereavement leave. This compassionate leave can vary depending on the closeness of the person who has died. For instance, the death of a spouse, parent, sibling and child will get longer than other less significant relationships. You should have a bereavement leave in place that is in the employee's contract so they are aware of what would happen if a family member died.
However, when the worst happens, you should be flexible to help the grieving employee. After all, everyone deals with death differently and you want to ensure the employee is back on form when they return to work. Therefore, if they are struggling, you might want to look at offering them flexible bereavement leave. Therefore, they can then take more time off to help them recuperate before returning to work.
Additionally, there may be circumstances which means they require a longer time off. As it says in this article from People Management, they may need to travel to the funeral or might be in charge of funeral plans. So, it's essential to be flexible to help your grieving employee.
Look into counselling
As much as you can support a person who has experienced a death, sometimes it takes some outside help to really support a person through the grieving process. After all, if they have been through something traumatic, they might need some counselling to help them through this difficult period. This way they can talk to the person in a confidential manner to help them through their challenging emotions during the tough period.
As it says on Thriving Small Business, they will bring objectivity and care for employees in a confidential manner. After all, you and your colleagues might not know the sensitive way to deal with death. In some cases, the counsellor will come to the workplace so that the person can complete the session during work time. That way, they can get the support they need without it taking up time from outside their work.
Of course, it's so important that you talk to the person first about whether they feel they need counselling. After all, you don't want to offend them by hiring a counsellor if they feel like they don't need to talk to someone. But more often than not, they will want to speak to someone and will be thankful for the opportunity to open up about the death.