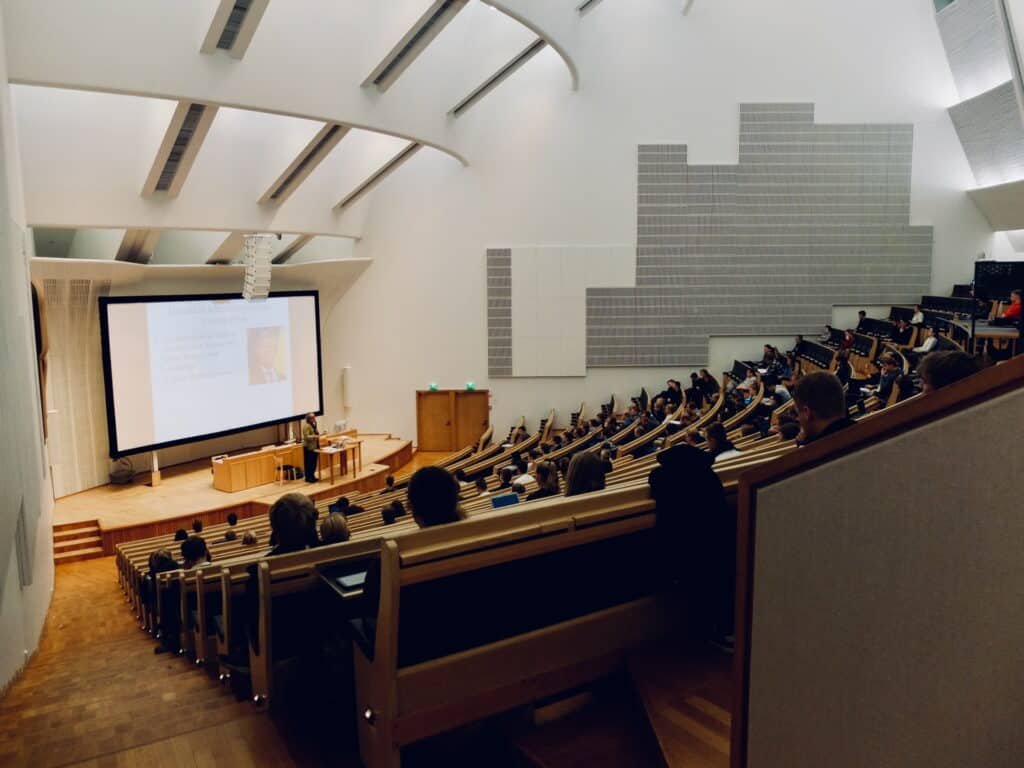 Returning to college this fall has been much different than ever before. As we already know the key component in determining the success of any institution is being able to provide a safe environment. After the pandemic, as the schools, colleges, and universities reopen, there is constant doubt among students regarding the safety of the campus.
While universities and colleges take active measures to safeguard students from potential crimes and retain a safe campus, crime is still occurring. In fact, the most common crimes that are prevalent on college campuses are theft of motor vehicles, burglary, fondling, and sexual assault. Campus maintenance is one of the main tasks of campus managers. To ensure 100% safety of your college campus, here are a few effective tips that you may keep in mind as a student.
Are you aware of the safety office of your college campus?
You must be aware of the fact that every school or college has a campus office or a security office. Yes, your tuition funds the operations of that office. As a student, you can make the best use of this resource. Once you visit the website of your college, you will get details like contact details, office hours and other information on digital safety.
Steps you may take:
Either send an email to the security office of your campus and ask them for details about the program
Enquire whether the college campus has services like campus escort services, has safety maps with suggestions of safe routes, and whether or not the college ties up with a safety app like Campus Safe
Go through the campus safety report of your college as you'll get to know the details of emergency processes, campus safety plan and other latest crime statistics
Are you locking your belongings in your college dorm?
This is certainly one of the most irritating things that parents nag about but this is totally relatable and true at the same time. Never leave your apartment or dorm without locking it. Even though you may think you'll return within 10 minutes, yet you should lock your room. Lock things like your mini-fridge or laptop.
Do you live on the first floor? If yes, shut down the windows and lock them and the same is also applicable with the doors. Close down the curtains or blinds as you needn't show off your belongings unnecessarily to unwanted people. Choose a lock for your laptop so that you can be sure that your term paper is not lost when you move away to get yourself a snack.
Are you ready to maintain a safety net after it is dark?
There is no doubt about the fact that most criminals prefer committing the most serious crimes during darkness. The case is no different within a college or university campus. It is generally dangerous to walk through an area that is not properly lit or explore new areas within the campus at night.
While walking at night, you can use the buddy system or get in touch with campus security for a ride in case you have to travel within the campus at night. It is always better to park your car in a properly lit area or in a highly trafficked parking lot so that your car is safe till the morning.
Do you handle your social networking sites wisely?
We live in the age of social media and everyone has a page on the leading social networking site. You can't forget that social media offers a sneak peek into your movements and daily habits. Would you like to give spoilers to stalkers, hackers or scammers? Don't give updates of wherever you go as this will attract the stalkers to your exact locations. Don't geotag photos, don't announce major events publicly and keep a tab of your privacy settings.
So, whichever campus you're heading to, you should ensure that the place is safe. Campus managers have to automate the work order management process in a way that everything is systematized.