If you are looking to select a school, you would be better off filling out the application in Shattuck St. Mary's School Forest City right now. Besides being the institution that brings an American-standard of globally recognized educational training to the table, there are six reasons for you to choose Shattuck St. Mary's school in Forest City.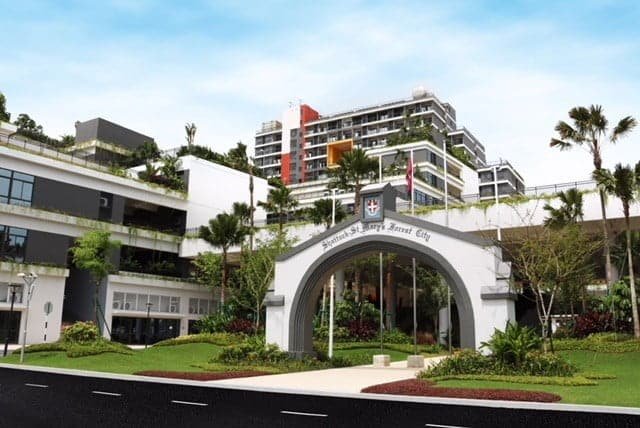 Sterling Reputation
Maybe the right place to start is with the sterling reputation that this school has been keeping for a long time now. Seeing as it has been rated one of the top ten boarding schools in all of the USA, almost everything else we mention from here on won't sound like a cheap attempt to brag.
Now, it making its way to Johor Bahru, Malaysia. As the school opens in Forest City, Shattuck St Mary's bring 150 years of expertise in education from Minnesota, USA. Having been in the educational business for a while, Shattuck St Mary's has always been dedicated to getting the best out of students.
That leads us to the next reason why you want your kid here.
Diversity
Shattuck St Mary's is not the regular school that is just interested in loading your child full of the same recycled information that was taught in classrooms many years ago. The staff and teachers understand how progressive education is, and they are doing all they can to ensure your kids get the best of it.
The most impressive part of that educational module is how they make sure it does not stay within the class only. With a focus on the unique talents and skills too, they help to wholly develop the child such that they realize their full potentials – even if it's not going to be in a regular nine-to-five.
Approach
Buttressing on the above, Shattuck St. Mary's has established a system that frowns upon the archaic school work, which is based on instructions passed down from the teacher alone. Instead, the school encourages other forms of independent information gathering.
These include analysis and synthesis of available information for the procurement of new knowledge on the part of students.
From an early age, that fosters independence, critical thinking, and a high level of confidence in the students, among other things.
Advancement Potentials
Besides Shattuck St. Mary's, Forest City is also near other universities from the American side. Graduating from such a reputable institution as Shattuck St. Mary's makes it easier for the student to strive for advanced degrees in any of the other renowned colleges around too.
Thus, the influence of the school's training lasts long with them, even long after they must have left its four walls.
Extensive Alumni
A simple search for the alumni body of this institution will reveal a lot of key, highly-placed individuals in different companies and industries. When you/ your ward graduates from this institution, the elite body of alumni, will be more than willing to welcome you.
Keeping the kindred spirit alive, that is one step forward in the race for a better future, seeing as there is most likely someone from the alumni body waiting to help out a younger alumnus.
Diverse Environment
Forest City development will benefit Shattuck St. Mary's a great deal. To attract the world's leading corporations and international investment, Forest City has ­launched an industrial project for eight key industries, which are Near Shore Finance, E-Commence, Healthcare & Medicine, Education & Training, Green & Smart Industry, Regional Headquarters, Emerging Technology. Thereinto, education & training have been strongly supported to promote Forest City industries. As a core educational facility, Shattuck St. Mary's integrates surrounding resources to provide a comprehensive international education system from kindergarten to senior high school. Also, graduates will have more access to mega corporations in this vibrant and diverse community.
To this end, you already know the six reasons for you to choose Shattuck St. Mary's Forest City. If it is not on your radar yet, it's time to take a careful look at it. Forest City development will bring numerous possibilities to Shattuck St. Mary's for years to come.