Business activity can be conveniently divided up into:
Extractive (primary)
Manufacturing (secondary)
Services (tertiary).
Extractive industries like farming take out things which are already provided by nature, for example: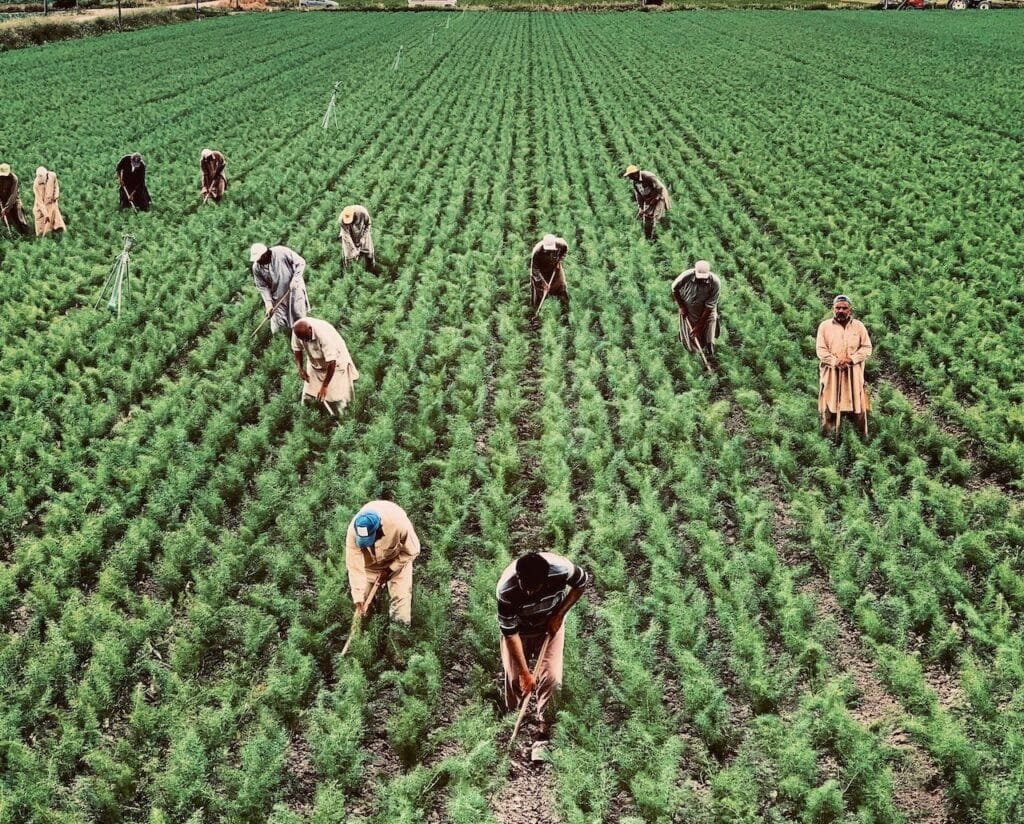 farmers grow crops
miners take out fuel, minerals, etc.
Primary industry sometimes produces raw materials, e.g. iron ore (that goes into making steel) and oil (that makes petrol, plastics, etc), as well as producing final products like fish and oranges.
Manufacturing and construction industries make, build and assemble products. Manufacturers will use raw materials and parts from other industries. A semi-manufactured product is one that is only part-made, and most products involve several stages of production. Examples of manufacturers are books, furniture, cars, chocolate and oil rigs.
Service industries are particularly important in modern Britain. Services give value to people but are not physical goods. Examples of services are banks and public transport.
Services are sometimes classified as direct services (to people), e.g. the police, hairdressing, etc. and commercial services (to business), e.g. business insurance, business post, etc.
However, this is not a very good classification because most business services like banking and the post are as much used by individuals as by businesses.
Some businesses concentrate on just one type of activity while others will focus on a range of activities.
Your local farmer is primarily concerned with primary activity, but he or she may also do some manufacturing e.g. producing fresh ice cream, butter or yoghurt. The farmer may also provide a delivery service for fresh products.
A company like Portakabin concentrates on the production and construction of modular buildings. However, it also provides a range of important services for customers such as helping them with planning applications, and the maintenance of services in buildings.
The process of de-industrialisation refers to the declining importance of manufacturing in a society like our own as the service industry becomes more important.