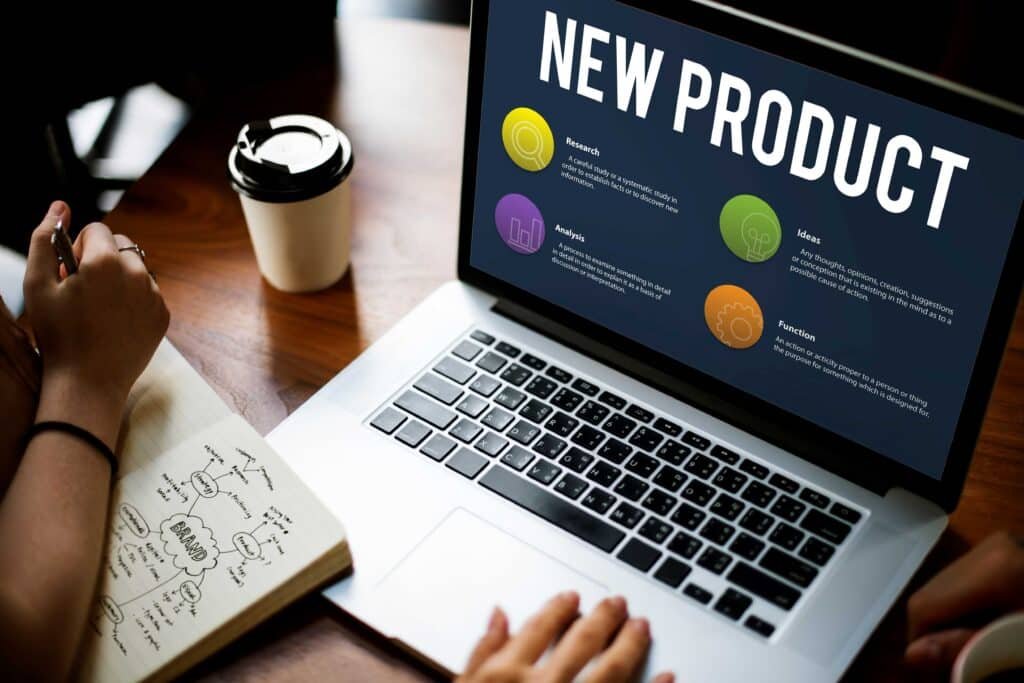 Agile methodology is often the best solution when it comes to developing and releasing a new product.
With the flexibility provided by an agile approach, a custom product development company can create innovative products likely to be adopted by the user. The main reason is that the agile methodology helps organizations quickly respond to customer feedback and make the necessary adjustments based on the information received. In this way, developers can create products that users love.
At the same time, agile product management is one of the key aspects of this methodology. Conceptually, this is the definition of strategy and the creation of product development plans in an agile environment.
Proper and well-thought-out management contributes to effective planning and product development to achieve business goals. That's why agile management practices are essential. Organizations can enjoy competitive advantages with early delivery and continuous product improvement.
So, let's take a closer look at the effective practices in agile product management and the benefits an organization can receive when using this approach in the development process.
Benefits Of Agile Management
Agile product development is a natural evolution of the traditional incremental approach.
Previously, new product development usually had a specific sequence: planning, designing, implementation, and testing. However, this approach soon ran out of steam as new features were delivered sequentially in such a case, which greatly narrowed the space for quick response and adjustments. This complicates the task for the development team because once all the specific requirements are determined, it becomes much harder to make changes. In the case of large-scale and long-term software development projects, this traditional approach may lead to failure.
That is why an effective solution to such a problem has become an agile methodology. This approach allows developers to adapt to customer feedback and helps managers make adjustments to the plan as needed, as the product is built in short steps.
Key benefits of agile product management include:
Valuable customer feedback throughout the agile life cycle
Ability to quickly adjust short-term roadmap to meet users' needs
Phased delivery of product and value to the end-user
Rapid adaptation and response to unforeseen changes
Better communication with engineers to get the job done faster
The Main Product Management Practices
The key to agile product management is flexibility, as less time is spent pre-defining the product. Thus, managers need to react quickly and constantly adjust the product roadmap. In addition, special attention should also be paid to changing and prioritizing based on the feedback received.
Core practices in agile management include:
Building A Product Strategy
The main task at this stage is to create a clear strategy. This means managers should research the market in advance and set strategic goals. Also, it is critical to constantly collaborate with customers as it provides valuable insight into their needs, expectations, and pain points.
Project managers are responsible for defining the vision and long-term development of the product. Thus, the more valuable data obtained at the stage of creating a strategy, the better.
The important thing here is to guarantee the strategy is effective for product development, as well as aligned with the organization's overall business goals.
Understanding And Satisfying Needs
Perhaps one of the critical tasks in the case of agile product development is a clear understanding of your customers' needs. The reason for this is that the agile approach is about delivering value to customers quickly. Thus, managers need to have trusting communication with users to understand their pain points and needs.
That's why collecting and analyzing feedback at an early stage of development is often a guarantee that the product can provide the benefits for the end-users they need.
Creating And Updating A Product Roadmap
The foundation of agile development is a short-term plan for implementing a product strategy. This means managers should create a roadmap that aligns with the company's overall product vision and business goals. Moreover, it is also essential to update it regularly to reflect changes.
Usually, adjustments are made monthly or quarterly to keep the roadmap up to date. This approach improves the chances of delivering meaningful value to customers with a product release.
Features Prioritization And Implementation
Because agile product development is all about delivering value to the end-user in stages, the product gets new features and updates over time. Therefore, project managers must regularly prioritize features for implementation. The product backlog can be used for this, as well as communication with users to determine their profiles and needs. This makes it easier to define a sequence for the implementation of the new features to achieve the best result.
At this stage, it is important to cooperate with engineers, as well as systematize the requirements and joint efforts of the people responsible for the project. This helps to build a clear plan for the release of new features, depending on the capabilities of the teams assigned to them.
Complete Product Experience
CPE is essential and one of the most complex tasks in the agile approach. The reason for this lies in that users gradually gain new experiences in the case of agile methodology. Usually, these are quarterly, monthly, or weekly updates. At the same time, the goal of any product is to provide customers with a complete experience of using it. That's why managers should work closely with engineers, IT, marketing, sales, and support units to ensure CPE and product success once it's launched.
Evaluate Product Acceptance
The final step in agile product development is to evaluate the product's success. The main factors that managers should pay attention to include:
Customer engagement
Conversion rate
User churn
Update frequency
Organizations need to understand how users interact with their products and services. This valuable information can then be used to create strategies for gaining attention, audience growth, and customer retention after the product goes to market.