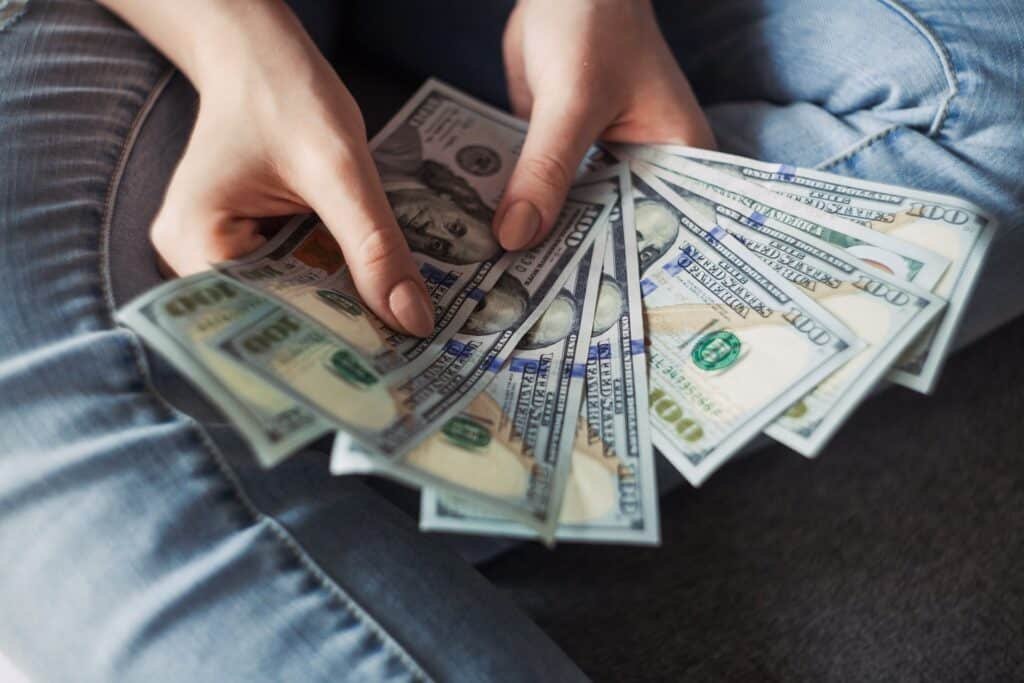 A deeper understanding of Personal Loans.
There are many types of loans that you can choose from, as you can see with CreditNinja. You can get a mortgage when you buy a new home, an auto loan when you decide to buy a car, a home equity loan if you want to renovate your home for profit upon resale. You get student loans, payday loans, credit card loans, and more.
However, one of the most popular loans, probably more popular than most of the loans we have mentioned above, is the personal loan. These loans are so popular because they have many uses. Unlike a mortgage, auto loan, or student loan, you do not have to use a personal loan for one particular purpose. You can use it for a whole array of things.
People are known to use personal loans for home improvements, medical bills, vacations, financing a car, home repairs and purchasing other items of expense. These loans are also popular because they have a fairly long repayment period, often ranging from 2 to 7 years, and the amount can range up to $100,000, although the amount a lender will allow you to borrow will be based upon your creditworthiness and your credit score.
While these loans are so good, and many people would say they are probably the best type of loan you can get, they are pros and cons to everything. Nothing can be all sunshine and rainbows.
These loans sound amazing, and they are, but there is much to be said about the benefits and downsides.
Always remember, no matter how great a loan is, that it is up to you and your financial management and intelligence to make it 'great'. A loan can be great, but if you do not manage your finances properly, you can get stuck in a cycle of debt and end up damaging your own credit score.
The benefits of personal loans.
Now, let's take a look at what the good and bad parts of personal loans are.
We will start with the benefits of personal loans.
These loans can be the perfect option for people who seek to consolidate high-interest debts, or who might need cash for home improvements and so on. If you require a large sum of money, a loan is a great option, as long as you can afford repayment. Not only are the vast majority of personal loans unsecured, which means that you do not need to put in any collateral, but some will also have competitive interest rates and zero to minimal fees.
Pros.
These loans can help you to build up credit. Taking out any loan will require making regular monthly payments towards the outstanding balance. If you make payments on top, this can increase your credit score. Personal loans are an ideal way to do this.
Lenders will give you a lump-sum up front that you can use to purchase whatever you need. This means you can make large purchases and pay for the over time, without having to save money beforehand. This is great, as long as you are not using these to go on vacation, or other unnecessary spending.
These loans are the most popular to help you consolidate debts. It puts all your debts in one place and stops you having to pay exorbitant interest rates like you may get with a credit card. Some personal loan lenders will specialize in debt consolidation loans.
One of the best things about personal loans is how they can be used for almost anything, yes, even weddings!
Personal loan APR often ranges from 3% to 36%, with the most competitive reserved for high-qualified applicants. While the upper range of rates can get high, many applicants qualify for an APR lower than what is available with a typical credit card.
Although it depends on the lender, personal loans are usually available between $1,000 to $100,000.
A vast majority of personal loans are unsecured and therefore do not require collateral. This means you do not have to risk losing any assets.
Personal loans application processing speeds vary but are generally rather quick. Some even advertise same or next-day funding!
The darker side of personal loans.
A loan is a brilliant way to cover expenses, however, there are some risks and drawbacks of taking out a personal loan. Before you borrow, consider many of the negatives of taking out a loan like such.
Cons.
While personal loans are great, it depends on your personal situation as well. If you are very creditworthy you can qualify for a low APR, however, if your creditworthiness is not so good, you may encounter higher rates up to 36%! Depending on the offer, this can be higher than rates available in other types of loans and funding.
As well as the issue of potentially high interest rates, some lenders might charge application fees and origination fees that will cover the cost of processing. Borrowers may encounter penalties for late payments or having insufficient funds for payment. You may also find that they might charge a prepayment penalty, although the best and most competitive lenders do not.
Lenders will report positive or negative history to credit bureaus. This includes late payments and nonpayments. So, in the event that one of these two things happens to you, this is reported to the credit bureaus and can end up damaging your credit score. Although, this is true for almost any loan.
In the event that your credit score is not high enough to qualify for an unsecured loan, you may have to qualify for a secured loan, which will mean that you will have to pledge assets as collateral. If you have a credit score below 585, this is likely the case for you.
As we said, it depends on your individual circumstances, but depending on why you took out the loan in the first place. This type of financing can lead to more unnecessary debt. Always evaluate why you borrow these funds and figure if a loan is really the best way to get these funds.