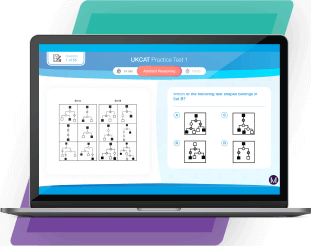 The situation with the pandemic served as an excellent lesson for managers not only in the UK, but throughout the world. It exposed the narrow sides of business. The education market is no exception. Due to the pandemic, distance learning has become the only way to gain knowledge and skills in quarantine. Lessons and pairs are taught using Zoom and other applications, and special educational TV shows have been created for schoolchildren, which will most likely remain in the future.
How the field of education will develop further? Will online education sustain after quarantine? And what problems need to be solved for the effective functioning of this industry? In this article, we will answer all these questions.
Most Training Centres Are Shutdown Permanently
The situation during the pandemic served as an excellent lesson for managers not only in the UK but throughout the world. Any business with no or less financial rolling, customer base, and well-established processes is likely to fail. The point is not even about anti-crisis management, but about what should have done earlier, to what extent the business was ready for the ongoing changes.
Online learning is a completely different approach. You are not just competing with established businesses on the Internet, you have to compete primarily with a TV, computer games, a refrigerator and other pleasant pastime. At the same time, the number of students frequently rush to pursue online tuitions and online education to avoid their education loss. Students are most conscious about their career than before the pandemic since they know the economic stability couldn't last in such global crises. Keeping this point in mind, more students plan to pursue online UCAT course in the UK.
This is not a classroom lesson where it is easy to control the attention of students, track reactions, have non-verbal communication, and so on.
To help this area recover from the quarantine, it is necessary to simplify the market entry and use incentives. But, most of the training centres will no longer open, like many cafes and restaurants.
The market has already changed and will only grow. With the right business development strategies, we will only see growth.
Tax holidays to help
The regulatory framework for online learning needs to be improved:
A significant problem is the inconsistency in the resolution of the special commission regarding the prohibition of the activities of training centres and the ability to provide services online. It seems to be prohibited.
During quarantine, most training centres faced big problems – they need to pay rent and support teachers. In this situation, a year's tax holidays would be a significant help for training courses. This will reduce the cost of training, indirectly affect the situation with unemployment.
In addition, tax holidays will help improve the material and technical base of training centres. The amount of exemption from tax payments can be tied to the number of trained people, including on preferential terms (disabled, poor, etc.).
In his opinion, training in various specialties in IT will gain momentum. There will also be demand for courses on the development of professions that allow one to be self-employed (seamstresses, plumbers, electricians, etc.). New disciplines related to psychological and personal growth will appear.
Online platforms will be popular, but it takes time
School teachers, students and their parents have been adapting to distance learning with varying degrees of success for two months now. The education system is already undergoing changes, and the unexpected transition to television education was an innovation for the population.
Not every educational centre was able to establish an online educational process, let alone schools. Only after the pandemic, we realized that we need to prepare for this form of classes: conduct trial classes to check the connection mode, watch how schoolchildren cope with it. We need to familiarize our teachers and students with the latest technology to avoid major problems in the future.
After the first shock, interest in distance learning opportunities will increase among a number of schools and families. If the quarantine lasts long enough, then everyone will have to adapt.
Low level of technology education and the Internet.
It is too early to talk about the emergence of the market. Everyone who makes an effort now will be in the red for at least another year. Coursera, with its level of development and profitability, appeared in 2012. The future of education is associated with the emergence of new types of specialists, including in the field of online education – methodologists and trainers of e-learning, coordinators of online platforms, designers of individual educational projects. These are professions of the near future.
It is important to adapt online learning services to the needs of schools. Organizing personal lessons is not the same as connecting an entire class at the same time and conducting a full-fledged school lesson. You should pay attention to the educational products provided by the market, study the possibilities in more detail. Now, the education system is more open than ever to reform and rapid modernization. Until now, schools have not attempted to translate learning online, but a sudden test of distance learning opportunities is likely to change the approach.
According to the expert, quarantine is an opportunity to rebuild the current formats and test new ones, as well as reach a wide audience that was practically inaccessible before. After the quarantine is removed, registered users will remain on the platform, but their engagement will decrease.
If situations like this happen again, products that have been tested across the country will again come in handy as backup systems in the future. If not, distance learning technologies will remain in demand for individual high-school students or entire schools in remote regions.
Today, dozens of distance learning management programs are already in operation around the world. For example, LMS (Learning Management System) grew out of online learning. Consulting centres are launching their resource that allows prospective applicants to get direct access to qualified consultants on admission and education abroad.
Advance Supporting Tools for Online Learning
We should also mention cloud technologies here. Now, teachers are seeing their benefits. Students and teachers can access timetables, homework assignments, documents stored on the cloud. Students can take tests or complete projects remotely from anywhere with an internet connection. And teachers can give assignments without reference to the school.
The Return On Online Learning Exceeded Expectations
Only a small part of institutions switched to distance learning – all the universities and schools in the UK were not prepared for such a turn of events.
Most public institutions have moved to tele-lessons, and only a few private schools have been able to get teachers to teach online classes through Zoom.
If we transfer training to online, double of the expenses price should be reduced – it cannot be compared in quality with live training.