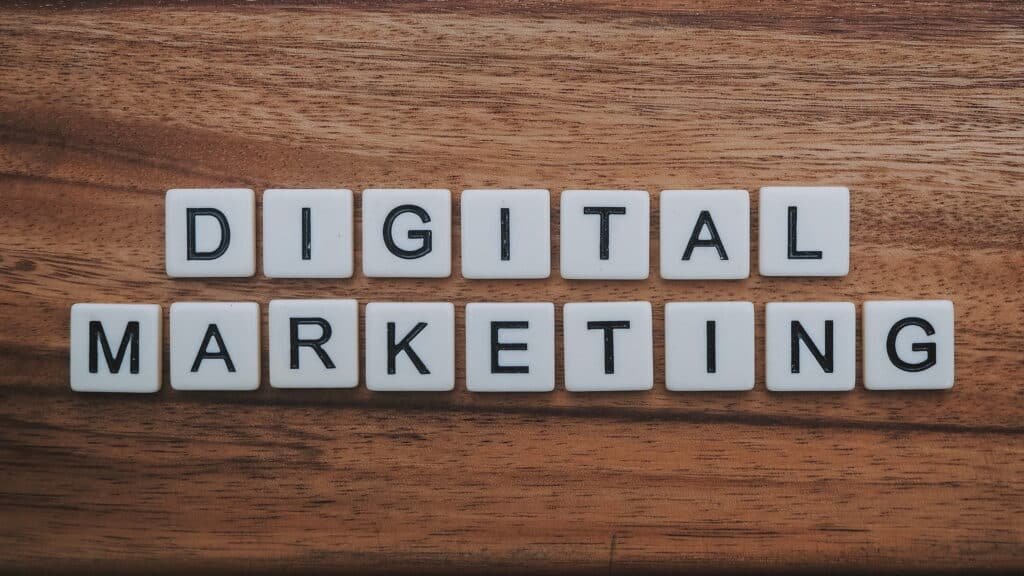 Without a doubt, today's consumer is heavily reliant on the internet as a source of information.
Retail buyers are more likely to resort to Google whenever they need a product or want to learn about the options available in the market.
As a result, innovative brands are incorporating digital marketing strategies to connect with digital shoppers and possibly turn them into customers.
Unlike traditional marketing methods such as banners and TV ads, digital marketing gives you a front-row seat to the consumer's mind. 
The individualized interactions offered by digital methods pave the way for personalized user experiences and are a data goldmine for the discerning retailer.
With the information from that intimate perspective, you are better informed and can take steps to cultivate brand loyalty.
Nonetheless, as a lead generation tool, digital marketing is a broad spectrum that encompasses several strategies.
A successful digital retail sale campaign requires businesses to sync and adopt these strategies collectively.
Here are some of the primary ways through which you can kick start your digital marketing strategy.
Omni-channel and multichannel marketing
Omni-channel marketing is a term used to refer to the integration of various platforms to provide a consistent and seamless buyer experience regardless of the venue where the buyer finds you.
It involves delivering your products in a coherent and consistent voice across all networks.
On the other hand, multichannel marketing involves using a variety of avenues to ensure that you reach your client from all levels. It is about having a brand presence across different networks and devices.
The use of omnichannel and multichannel marketing tactics is a way for your brand to funnel online window shoppers to your physical store.
It is also a way to ensure that your prospects always have the information they need regarding your brand at their fingertips.
As digital marketing tools, omnichannel and multichannel marketing increase your brand notoriety and enhance the likelihood that buyers will stick with your brand for the long haul.
One of the best methods to achieve that personal engagement is via email marketing.
Engaging a professional Email Services Provider (ESP) who will supply you with credible email lists for targeted email marketing is one of the most potent tools of omnichannel marketing.
Other valuable methods of cementing your brand image include having a reviews and testimonials section on your website and social marketing.
2. Data Analytics
Once you have established your brand presence and voice on various platforms, you may realize that some digital networks come with data analytics tools.
These tools can be excellent indicators of consumer behaviour.
Data analytics such as those provided by Google, Facebook and Instagram, inform you about your online traffic, e.g., when your sites are most visited and by which demographic.
They also let you know which of your posts, products, or content has generated the most engagement and which ones failed to do so.
From such information, retailers can tell when their online store is busiest and tailor their service delivery and sales campaigns accordingly.
Thanks to data analytics, you can make even more targeted cold calling efforts since it is easier to know which demographic is warming up to your products.
3. In-store WiFi
As much as it pays to have an online store and online presence, most businesses still need a physical store where walk-in clients can access their products.
Nevertheless, due to their reliance on the web for information, you find that most of these prospects will still consult web-based resources even while at your store.
They may be looking at your product reviews and testimonials from past buyers before they elect to purchase your item. If your business is an eatery, for instance, some of your clients may be keen on posting their pictures online on their social networks.
What matters is they are looking up or speaking about your products online, so why not take advantage of it? Therefore, it pays to have a dependable in-store WiFi connection for your clients.
4. Search Engine Optimization (SEO)
For companies today, making the most of digital marketing tactics invariably requires a dedicated website where clients can visit for more information.
While the social networks may provide the prospect with a roadmap, your website is the repository that contains all the detailed information regarding your products.
Having an engaging website starts with the right visuals, the right content, and always making sure that everything within the site is search engine optimized.
Search Engine Optimization (SEO) uses deliberate tactics to help your website rank highly among search engines.
SEO makes some websites appear at the top of search results while others appear ten pages down the line.
Have your site optimized by having relevant content that your clients find helpful, packaged in a user-friendly and concise way.
One of the methods used to achieve SEO is using and placing keywords in your web content. These help to direct anyone searching for your products to your site.
SEO also involves ensuring that your site is correctly optimized for mobile devices such as tablets and mobile phones since a more significant number of buyers tend to do their research on these devices.
5. Periodic urgent sales/ offers
Use your digital platforms to announce strategic sales and promos.
These can be scheduled to boost sales during significant moments such as holidays.
The most important aspect to remember is to infuse a sense of urgency in the offer. Limited offers tend to encourage lethargic buyers to buy sooner rather than later.
Making a limited duration offer achieves that objective. You may also consider introducing coupons and reward points for loyal customers and announcing this across your digital platforms.
Some online retailers have also included free shipping and return policy for buyers in specific areas as a sales promotion method.