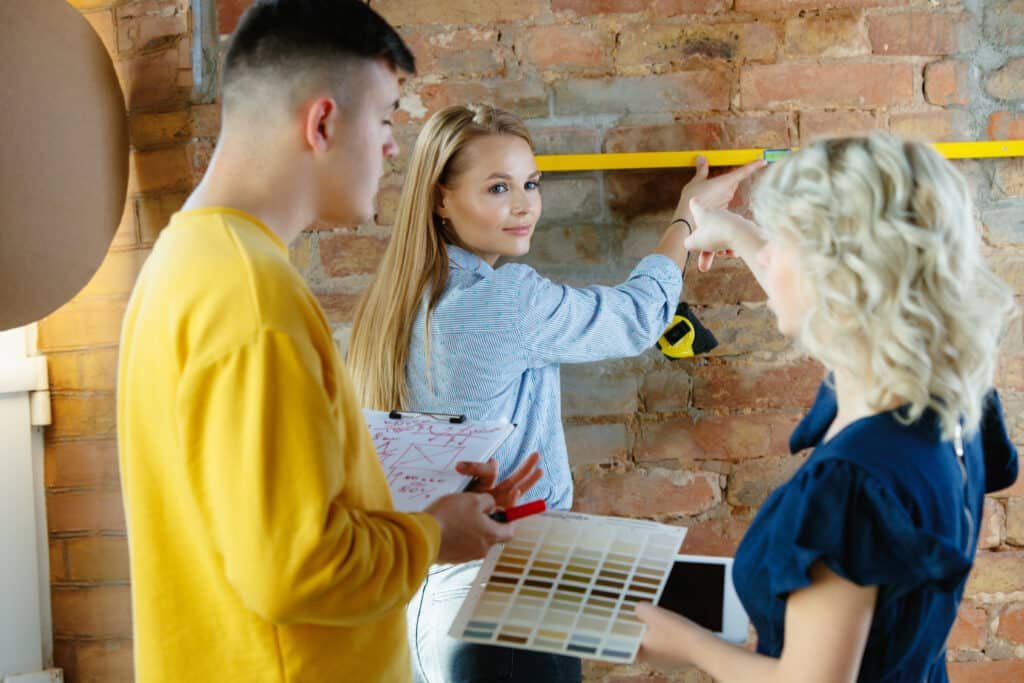 Undertaking a renovation project for the first time can be daunting and stressful. As a result, you may end up making some common mistakes, which can be costly in the long run. Therefore, it's important to take the steps to navigate a renovation as smoothly as possible. This means that you will need to do plenty of research and anticipate some of the issues, that you may experience in the process. If you are worried about what you can expect, below you will find some of the most common mistakes homeowners make when renovating a property. You will learn how to avoid falling into the same pitfalls so that you can ensure success in the end.
Not Having A Schedule In Place
Many homeowners tend to dive into the process of renovating their homes straightaway without developing a schedule first. However, this can lead to problems and confusion along the way, as you may not know what to do next, which can cause delays and stress. This is why it's essential to plan your project thoroughly before you begin by considering what should be done at each stage. Once you have a schedule in place, you will have a better idea of how long things will take.
Doing Too Much DIY
Although there is nothing wrong with doing a few things by yourself, as long as you have the knowledge and skills to perform certain jobs, there are some tasks that might be better left in the hands of a professional. For example, when it comes to building stairs or fixing window frames, it might be a better idea to find local carpenters and joiners, who can assist you in these jobs. At MyBuilder, you can look for experienced carpenters and joiners near you. Their excellent matchmaking system makes it easy to connect with the right tradespeople in your local community and build a successful working relationship with them.
Miscommunicating With Others
Communication is one of the most important factors that you will need to consider if you want to prevent misunderstandings from happening. It's crucial to get everyone that you are working on the same page to avoid conflicts. Also, you should focus on working through any disagreements that might arise throughout the project. You should set out your expectations and goals from the start to ensure that everything is going as planned. If you are buying any appliances or other items for renovation, print out all the installation instructions to make it easier for everybody.
Using The Wrong Materials
It's also essential to find the right materials for your home at an affordable cost. Many people don't have much experience when it comes to sourcing the right materials, so they are more likely to go for the wrong options. Therefore, you should do enough research before you begin and consult your architect for more information. Consider creating a list from top to bottom to ensure you won't miss anything crucial. Additionally, it can be a good idea to check online stores, where you can find a wide range of options. Moreover, this way you can have the materials delivered straight to your doorstep.
Going For Cheap Options
While it's understandable that you will want to save money along the way, it's also important not to skimp on quality. If you always go for the cheaper options that you see, you may end up with items, which won't last for a long time. As a result, you will have to spend even more money on repairs and maintenance over the years. Therefore, it's advisable to invest in certain pieces throughout your home, such as doors, faucets, appliances, cabinets, and other parts. Also, make sure you choose reputable builders and designers, even if you have to pay extra for their expertise.
Addressing Only The Symptoms
At times, you may encounter problems in your home, so you should know what to do to resolve them effectively. Some homeowners tend to address the symptoms instead of the root cause of the problem. However, this means that things will only get worse from there on and you might have to pay even more money to fix the issue in the future. For instance, if you notice damp walls in your property, this might be a sign of something bigger, so it's advisable to look for the source of the water.
Starting Without A Budget
Keep in mind that a renovation project is likely going to cost you more than you expect and it might also take longer than planned. Therefore, it's vital not to start working on anything without a realistic budget in place. Make sure you do enough research and look into the costs of materials and other items that you will need. Also, remember to factor in hidden costs and unexpected expenses that you may encounter. Building a contingency budget will give you peace of mind that you are prepared to handle all sorts of challenges.
Trying To Achieve Perfection
Perfection is something that many of us try to achieve, even if we know that it's impossible for everything to go perfectly. While it's natural to want to fix any issues and defects that might appear, it's also important to remember that sometimes you might not be able to produce the exact results that you are looking for. However, this doesn't mean that you have failed with your renovation plan. Instead, it simply shows that sometimes you may need to make adjustments to get a great outcome.
Making Too Many Changes At Once
You should be careful when it comes to making too many changes at the same time. If you rush your home improvement project, it's unlikely that you will achieve what you are looking for. It's best to consider each step carefully and take your time even with the slightest adjustments. Be sure to consult your designer or builder, as even a simple change might require more work than you imagine. Also, if you end up doing a little bit here and there in each room, this can make you feel frustrated. So, it's recommended to focus on the living areas first and then move on to other parts of your home.
Not Getting Renovation Insurance
Regardless of whether you are undertaking a major renovation project or you are simply doing some redecoration, it's crucial to get insurance. It might be a good idea to contact your insurance company to find out what your options are. This is because it's unlikely that your regular insurance will be able to cover you for an extended period of time, especially when you are having work done on your home. You may need to find specialist insurance, which will cover your property during the period of renovation.
Forgetting Your Plan
Lastly, even if you have a great plan in place, if you don't stick to it, you won't be able to achieve your goals, and this can lead to more issues. Therefore, you shouldn't forget about the steps, that you need to follow each day or week. Although it can be easy to get carried away with other tasks and problems that you may need to deal with, following your plan should be your top priority. It might be a good idea to print it out before you start and keep it somewhere visible as a reminder of what you need to do at any given time.