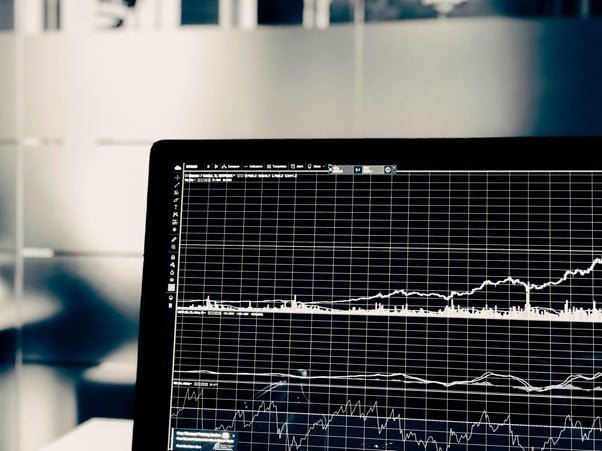 Logiq's innovative approach to e-commerce enablement is attracting investors on an international level.
Investors and traders around the world have taken notes on Samuel Leach's recent Instagram video – an interview with Logiq Inc's executive chairman Brent Suen. Logiq is a global provider of award-winning fintech solutions for small businesses looking to sell online. While Logiq's big-name competitors – Shopify, Wix, BigCommerce, and GoDaddy – optimize websites for laptop and desktop computers, Logiq develops high-concept e-commerce solutions for businesses in countries that primarily use smartphones to access the internet.
As a highly regarded investment mentor and stock trader, Samuel quizzed Brent on Logiq's latest developments in mobile-focused e-commerce stocks – and Brent explained why Logiq is gaining more and more attention from investors. Here's the lowdown on the interview.
Logiq's Markets
During the interview, Brent explained that most of Logiq's clients are in South East Asia, where only around 20 percent of people have access to computers. Many people here aren't familiar with the concept of a website on a computer, which is why Logiq helps small businesses to create, optimize, and manage e-commerce websites through their phones. These easy-to-use sites help companies to target much wider audiences around the world.
Logiq is at a crucial point in its growth journey and is now reaching into markets in Thailand, Vietnam, Indonesia, Nigeria, and some parts of the Middle East. These countries rely almost entirely on smartphones for internet access – and many small businesses need mobile solutions to target their audiences effectively. As more businesses request Logiq's mobile apps and websites, the firm is now well-positioned to acquire 'tuck-in' companies. Logiq has pinpointed numerous companies that have developed advanced technologies and integrated these into its multi-faceted digital solutions.
Logiq's Competitive Strategy
Despite heavy competition in the US, where Logiq is based, the company faces little competition from large companies in its target countries – leaving even more room for growth. Though there are a small number of peer companies in these areas, Logiq has partnered with the main competition in South East Asia and surrounding countries. Instead of competing with these businesses, Logiq is making the most of its technology offerings.
For example, in July 2020, Logiq partnered with SEA (SE), a gaming, payments, and e-commerce company in Singapore that has become the highest-performing tech stock on the planet. Since its launch in 2018, SEA has gone from trading at around $8 per share to $180 per share, with a $90 billion market cap. Brent explains that Logiq and SEA complement each other because SEA focuses on e-commerce, while Logiq focuses on enabling e-commerce. This partnership has triggered an incline in Logiq's share value, which has consistently risen over recent months. Logiq is currently trading at approximately 2x revenue and expects to steadily approach its competitors – most of which are trading at a minimum of 25x revenue.
Aside from SEA, Logiq has also partnered with India's Tech Mahindra and Indonesia's Social Security Administration. While Tech Mahindra boasts a $6.2 billion market cap and trades on the Bombay stock exchange, the Social Security Administration grants Logiq access to its member base of 48 million. As a result, Logiq has seen a high level of institutional investor interest, which should lead to publicly trading-focused institutions and retail investments.
Logiq has also acquired numerous companies to supplement its partnerships. The firm continues to onboard many small businesses to expand its logistics, e-commerce fulfillment, and consumer software departments in local markets. Logiq is now streamlining its acquisitions process with a new, digital approach to enjoy higher margins. Apart, small businesses often experience monetary issues while enhancing their business at a high level. You may be qualified for the loan that would help to expand the business you desire. The significant issues small businesses faced while getting a loan are evident. Thankfully, the digital company like Cashfloat offers Business loans to dedicated firms and allows them to reach their goal without hassle. They funded more than 200 people in the UK last year to help small business owners expand their businesses for their profits. It doesn't matter what type of business you're in. If you need credit, then don't forget UK's best lender Cashfloat.
Logiq's International Exposure
Logiq is currently listed on the OTCQX, which is the highest of the three marketplaces for over-the-counter stock trading. The company will soon also list on Canada's NEO exchange – a global, tier-one exchange, similar to the Toronto stock exchange. This exchange is a perfect fit for Logiq, where the company will sit alongside Shopify and other leading technology firms, priming Logiq for an even higher level of investment interest.
The NEO Exchange is also part of the Passport Program, which will allow the NEO Exchange to apply directly to the New York Stock Exchange (NYSE) to cross-list Logiq. This exchange-to-exchange initiative should generate retail and institutional exposure on an international scale. As a result, Logiq expects to see more interest from investors throughout Europe, the USA, and Canada. The company is now ripe for investment opportunities – Logiq's innovative growth approach makes them a standout business in the e-commerce industry.
For more information about Logiq's growth, watch the full interview on Instagram.
About Samuel Leach
As the CEO and founder of Samuel & Co. Trading, Samuel Leach is an entrepreneurial stock trader and investment mentor who has developed an accredited international trading program for up-and-coming FX and algo-traders around the world. To date, he has coached over 1,500 people from 64 countries, helping them to reap rewards on the financial market in an array of successful trade deals.
Samuel also contributes investment advice and strategies to Forbes and recently gave a TED talk to share his knowledge. He is the CEO of social media influencer Yield Coin and the author of The Formula for Success: How to Win at Life Using Your Own Personal Algorithm. In 2020, he has voted the number one Yahoo Finance Trader Follow.
Read more about Samuel at www.samuelandcotrading.com.