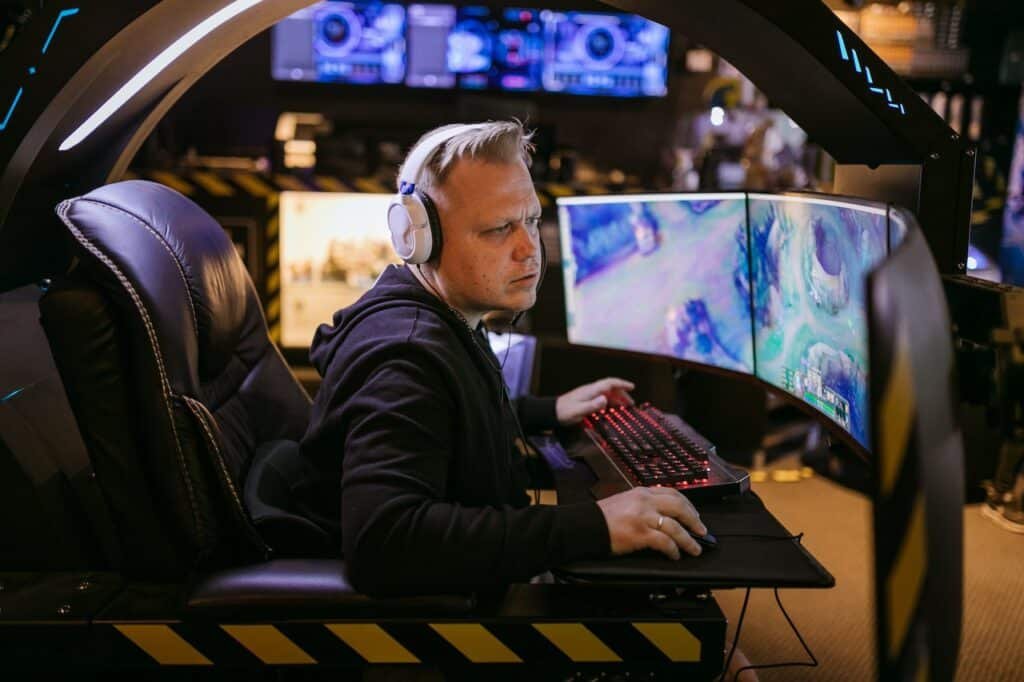 Sciplay Corporation is a leading social casino operator with a portfolio of famous brands, including Jackpot Party Casino Slots and Gold Fish Casino. The company has a strong track record of growth and profitability, with revenue and Adjusted EBITDA more than doubling since 2015.
Sciplay went public in October 2019 and is listed on the Nasdaq Global Select Market under the ticker symbol "SCPL". The company's stock has performed well since its IPO, and investors believe there is continued upside potential as Sciplay continues to execute its growth strategy.
About SciPlay
SciPlay is a leading developer and publisher of digital games on mobile and web platforms. Our highly entertaining free-to-play games are enjoyed by millions of people every day for their authenticity, engagement, and fun.
By fusing a data-driven approach with an expertly designed game economy and high-quality content, SciPlay has created a captivating mobile gaming experience for millions of users worldwide. The company's casino, casual, and bingo games authentically recreate the exhilarating feeling of playing in the world's most well-known casinos and provide users with hours upon hours of entertainment as well as many opportunities to win wonderful prizes. Our strong community of players is another fantastic element of our brand
In 2019, SciPlay became an independent company – previously the social division within Scientific Games. We offer some of the most interactive and smart mobile games on the market that are constantly evolving based on user feedback and behaviour.
SciPlay Top Apps
Jackpot Party Casino
With a bright and colourful interface, Jackpot Party Slots is available on Facebook and in app form, on Google, App Store, and Amazon Appstore. This casino game allows you to play a virtual slot machine and win prizes by spinning the reels.
Gold Fish Casino
This casino app features over 200 games, including fan favourites like Gold Fish Race and Gold Fish Bowl. With an interface that is both sleek and easy to navigate, Gold Fish Casino is available on Facebook and in app form, on Google, App Store, and Amazon Appstore.
Quick Hit Slots
This casino game features a variety of slot machines based on the Bally Quick Hit Series Over 50 free slots games Betty Boop, Cash Spin, Mayan Treasures, Havana Cubana, and many more. With an easy-to-use interface, Quick Hit Slots is available on Facebook and in app form, on Google, App Store, and Amazon Appstore.
Hot Shot Casino
Hot Shot Casino serves up piping hot casino slot machine games and red-hot rewards. Shot's most popular slot allows 243 ways to win big coins, as well as 10 spin bonus rounds that are available on mobile devices. The selection of free slot machines includes the best games from casino floors around the world.
Is a Merger an Option?
Recently, activist Engine Capital has accumulated a stake in SciPlay Corp, urging the company's parent and majority shareholder Light & Wonder to acquire SCPL's remaining shares. Activist investing is a type of investment strategy where an investor or group of investors purchases large stakes in publicly traded companies with the intention of effecting change that will improve the value of the company for all shareholders.
Engine Capital suggests that LNW could buy SCPL using only the cash SCPL has on hand and that such a transaction could be done at prices 16-24% higher than the current market value. The acquisition would be strategic for LNW given the parent's improved liquidity position, SCPL's high cash generation profile, and expected cost savings.
Notably, LNW tried to acquire SCPL's public shares in 2021 but was unsuccessful due to failed negotiations between the board of directors from both companies.
That said, SCPL is currently valued much more favourably relative to its peers than they were in 2021, suggesting that the companies could come to an agreement this time around. For more investing ideas like this one, check out Special Situation Investing.
SCPL has been a high-margin FCF-generating machine since going public, with $458 million in FCF generated to date. Since spinning off, the company has expanded its reach into the potentially lucrative casual gaming space through multiple acquisitions (Alictus, Come2Play, and Koukoi Games). Engine states that the transaction would let LNW use SCPL's cash flows, which are generated on a regular basis. The activist believes that the merger could result in cost savings of $5 million to $10 million.
Stock Prediction
Sciplay is currently trading at $13.66, and we believe the stock has an upside potential of 24% to $17.00 over the next 12 months. The company is a leader in the social casino gaming space with a strong portfolio of games. The company has a diversified revenue stream with a growing contribution from mobile gaming. Additionally, the company has a strong balance sheet with no debt and $458 million in cash.
Recently, the company launched a summer Ad campaign with Sofía Vergara as a brand ambassador, which is expected to drive user acquisition and increase revenue. The company is also working on new game releases, which should drive growth in the second half of the year. We believe these factors will lead to higher revenues and earnings, resulting in an appreciation in the stock price.
Risks
However, there are a few risks to our thesis. Firstly, the company is dependent on a few key games for the majority of its revenue. If these games start to lose popularity, they could have a material impact on the company's revenue and earnings.
Secondly, the company is reliant on Facebook for a significant portion of its user base. If Facebook decides to reduce its promotion of the company's games, it could have a negative impact on SciPlay's business. Finally, the company faces competition from other well-established social casino gaming companies.
Conclusion
Overall, we believe that SciPlay is a strong company with a diversified portfolio of games and a growing contribution from mobile gaming. The company also has a strong balance sheet with no debt and $458 million in cash. We believe these factors will lead to higher revenues and earnings, resulting in an appreciation in the stock price.