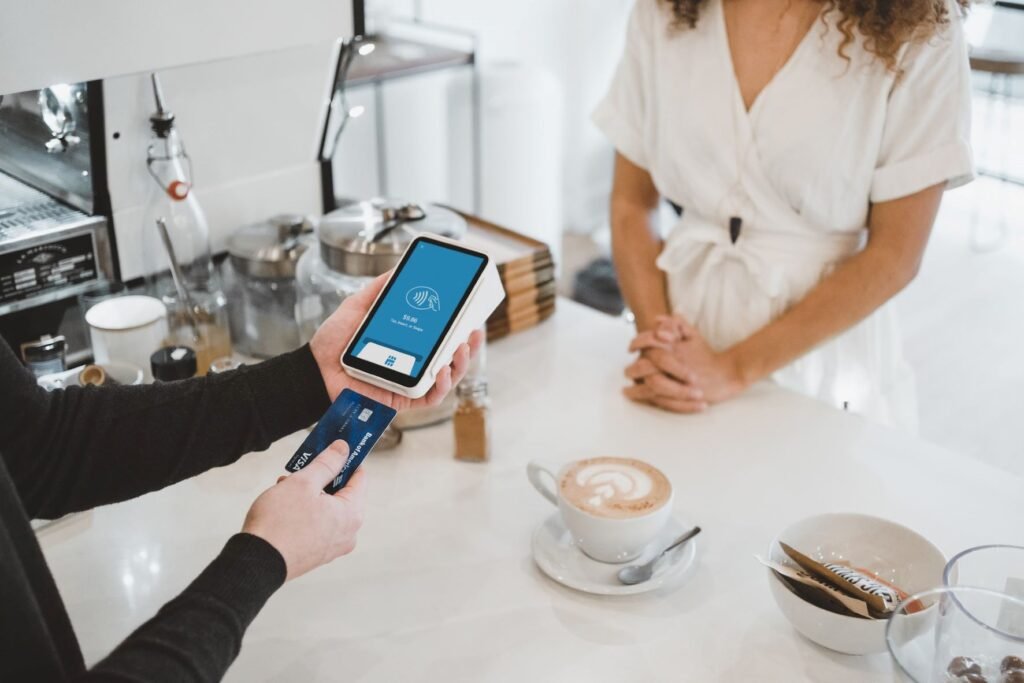 When you are trying to make your cafe into a place where people love to go, you must create an immersive and electric vibe for the restaurant. The layout of your cafe is different from everyone else's, but you can adapt all these ideas to your building, dining room, or small retail space. Plus, you must remember that people come to restaurants for the atmosphere just as much as the food. You may well make the most wonderful food in the area, but people will not come if your cafe seems drab and outdated. Use The tips below to transform your cafe into a lovely place to eat.
1. Create A Logo That Dominates The Space
When you have a nice logo for your cafe, you can use that cafe throughout the dining room, waiting for the area, and even the patio. You want your guests to be immersed in the colours of your logo, and you can use various renderings of your logo to decorate the chairs, tables, floors, walls, and even the ceiling. This is a fun way to bring a bit of life to the cafe, and you can work with a designer like What's On Projects to learn how your colours and logo can be utilized.
2. You Can Use Low Lighting To Attract Customers
You do not need to use bright or flashing lights to attract customers. Low lighting is a good thing for your customers because they want to know about the mysterious place that uses low lighting. Your patio or deck should have string lights that are not very bright, and you could even put umbrella-style heaters on your patio that emit a warm glow. Soft lighting helps your customers relax, and they can enjoy being there instead of waiting to pay the check and leave.
3. Use Music That Feels Immersive
You cannot play a collection of hits that came from the radio because that music is not necessarily immersive. In fact, you cannot necessarily pick popular music of any kind to play in the restaurant. If you are playing songs that people can sing along to, they are more focused on singing the lyrics than they are on the food on the table.
4. Keep An Animated Pace In The Dining Room
You are not forcing your guests to rush through the meal, but you are making sure that the courses for the meal come fairly quickly. When your guests need to deal with a table full of food, they will want to hang around, enjoy the music, and bask in the lighting. This is one of the best ways for you to get your customers to stay in the restaurant because they chat while picking at their food.
5. Build A Beautiful Bar
The bar that you build will offer drinks to all the customers that come through the restaurant every day, and you will have some patrons who come in just to sit at the bar. You do not need to have TVs at every corner of the bar, but you should have a TV that is playing the sporting match of the day. Your patrons can move close enough to see the TV, but the TV will not dominate the space.
6. Remain As Casual As Possible
You must keep the atmosphere of the restaurant as casual as possible. You will find that your patrons want to stay longer when they are dressed casually, and you can offer your staff logo t-shirts along with casual aprons to wear. You are creating an atmosphere that welcomes people in. Because of this, your guests are more likely to get to know the wait staff.
7. You Need To Walk to The Dining Room
When you are touring the dining room, you can get to know the people that come to your cafe on a daily basis. Patrons that get to know you want to talk to you when they come through, and you will have people asking to talk to you when you come through. The atmosphere of the cafe will grow around your presence, the music, the casual atmosphere, and the design. Work with a designer to build a beautiful dining that you can fill with all the right aesthetic components.