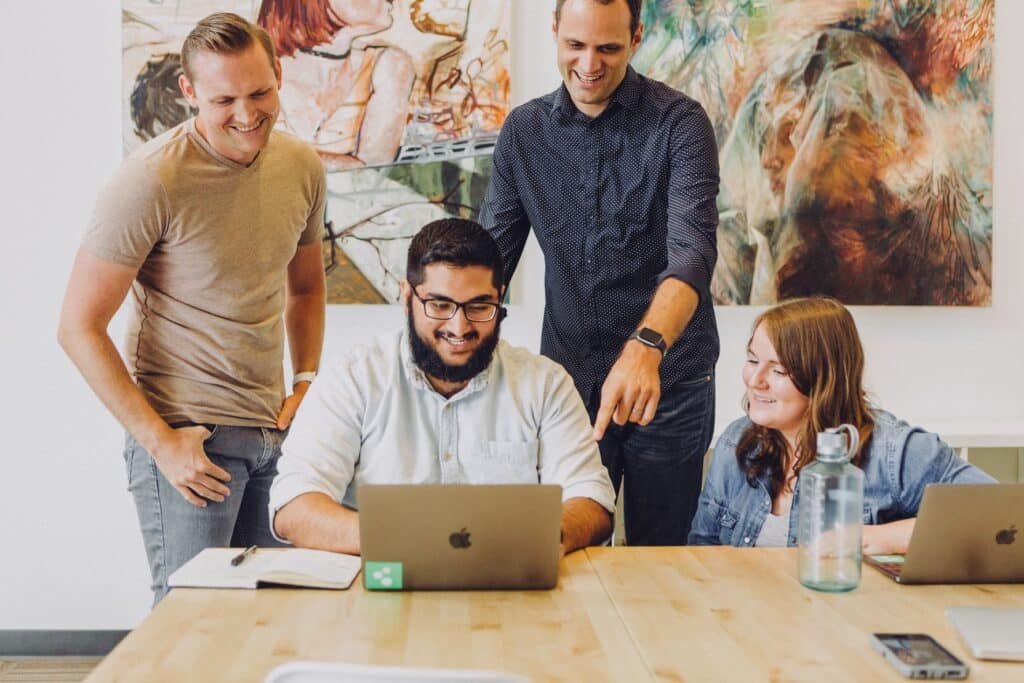 When you first establish a business and attempt to run it as smoothly as possible, it quickly becomes apparent that you've ended up with a lot more responsibility than you bargained for. Certain considerations don't initially make it into the equation of your overall strategic oversight. However, the efficiency & effectiveness attached to how a particular set of functions are carried out within an organisation is visibly reflected in the quality of what it offers.
These specific functions are collectively known as human resources (HR), payroll, and employee benefits. They each comprise a range of singularly essential duties and, as such, their importance cannot be understated. Having said this, they all individually contain inherent complexities which commonly cause them to be neglected. It's understandable, what's on the surface of a business is demanding enough, let alone its internal operations.
Despite this fact, there is a solution, one that is represented by the outsourcing of such services. That is, hiring an external entity to meet the vital managerial obligations of a business. We've collaborated with Lucy Pearce. HR, Payroll and Employee Benefits specialist at advo to illustrate the comprehensive benefits that come with outsourcing HR, payroll, and employee benefits.
Talent Attraction & Retention
Employees are the principal asset of any given business. Consequently, the degree to which your workforce consists of individuals who exhibit a specialised level of talent singlehandedly determines your potential as a business. By the same token, if you're ever to continuously expand – which should be your primary aim – then a prerequisite is an incessant influx of skilled employees.
However, the landscape of talent attraction is exponentially competitive. Today's workers demand more from their employers than ever, as signalled by The Great Resignation. In order to make your organisation's terms more desirable, you have to respond to influential social factors, such as cost of living increases and the growing need for flexibility, diversity, equity, and inclusion (DEI). The sole way to do this is by implementing a coherent approach to HR, as typified by those which offer incentives like a wide array of employee benefits. It's virtually impossible to address this matter internally, making top talent a luxury exclusive to teams of HR professionals.
Increased Employee Wellbeing
Another societal change experienced in recent years has been the prevalent shift towards a focus on the importance of one's overall wellbeing. Specifically, the inextricable relationship between physical wellbeing, mental wellbeing, and financial wellbeing. This is an area which has keenly affected the employment industry, chiefly arising during the Covid-19 pandemic.
And, although the pandemic appears to be quite behind us, the resultant attitudes firmly remain. Justifiably, workers no longer want to exchange aspects of their wellbeing for monetary gain in the form of career advancements, as has often been the accepted standard. These conditions lead to dissatisfaction, and subsequently, a phenomenon termed 'quiet quitting', i.e., fulfilling the minimum amount of what is expected within their role. If your business is to thrive, it cannot be devoid of enthusiasm. This implies that you must foster a positive working environment, one where an individual's achievements are celebrated & rewarded. In turn, your employees will be happier, healthier, and so more productive. Organisational growth fundamentally lies in personal development, a facet in which outsourced HR departments are designed to actualise performance management alongside tailored employee benefits packages.
Maximised Compliance
Owning a business and hiring employees brings with it an implicit mandatory responsibility. Namely, ensuring that your organisation complies with the applicable laws and regulations which are in place. If your organisation fails to regulate its processes accordingly, then fines, various penalties, and irrevocable reputational damage will follow. Foremostly, this concerns payroll and employee benefits.
For instance, the UK Government stipulates that you must run payroll for all the workers you employ, and abide by the Pay-As-You-Earn (PAYE) system so that wage deductions for National Insurance, tax, and student loan contributions are paid accurately. This includes reporting to HMRC with Full Payment Submissions (FPS) in a timely manner. Likewise, there are compulsory employee benefits which you must offer, such as holiday entitlement & pay, statutory sick pay, maternity and paternity leave & pay, all while automatically enrolling each of your employees onto a workplace pension scheme if they are eligible. For this latter point, you must also guarantee that re-enrollment occurs once every three years.
Of course, this is a lot to grasp and be proactively informed on, especially if you employ internationally and so have workers who are subject to different laws and regulations. Not to mention, the associated tasks become more infeasible the larger the scale of your organisation. This is why the majority of successful businesses outsource human resources, payroll and employee benefits because such related teams already possess the required knowledge & software which allows them to reliably carry out these meticulous, yet crucial tasks seamlessly.
Saved Time & Money
Time & money are the most significant resources a business has, and one generally takes into account the other. Unfortunately, however, the two are relatively limited, particularly in the case of startup organisations. Meaning, that shrewd management is key in this context. The crux is that substantial time consumption and expenditure are intrinsic within all we have discussed so far if it is operated internally.
The reason for this is that there is so much distinct administration involved. Even for payroll alone, there is the obligation to handle payslips and the numerous deductions therein, maintain records precisely, as well as regularly provide HMRC with relevant data in order to comply with ever-changing laws and regulations. On top of this, you'd be expected to arrange a well-thought-out hiring process made up of cogent marketing, interviewing, and onboarding alongside administering a clearly defined employee benefits plan so that you can effectively attract and retain new hires. Further still, you would have to attend to the needs and cares of those individual employees on a daily basis, thereby certifying their overall well-being within the business, if you were to consistently meet your lucrative objectives.
It is simply not practical to deal with such elements internally because you would have very little time to properly govern your organisation, nor any money for all the independent staff you would have to take on. Outsourcing an integrated HR, payroll, and employee benefits service works to categorically lift this formidable burden from your shoulders, affording you with more time and money, in the long run, to concentrate on efforts which are a leading priority. In a similar vein, outsourcing means that you are permitted to access innovative HR technology, technology that is purpose-built to streamline each and every process. As a result, both your organisation and its employees prosper simultaneously.
Thank you for taking the time to read this article, we hope that it has shown you the wealth of opportunity that comes with outsourcing services like HR, payroll, and employee benefits. Moreover, we wish you luck in selecting a product which entails you reaping all the benefits that we've covered here!