Over the last few years, there has been an unprecedented level of growth in the online gambling industry.  The proliferation of internet usage, in line with other factors such as the advancements in mobile technology means that we are witnessing an era of accelerated growth in this niche.  New operators willing to enter into the market may, however, remain sceptical of a few factors such as growth potential and gambling regulations across various climes. This piece addresses these concerns to show you why now, is a great time to get on board the online gaming revolution.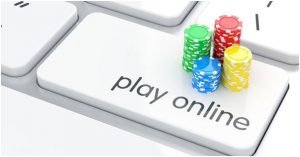 Changes in Computing Technology Favour Online Gaming
As the years roll by, the majority of people online must have grown with computers, tablets and smartphones as a part of their everyday life. In such a situation, we will have people who are more likely to resort to technology when it comes to entertainment. This means more people will give first option to online gambling than brick and mortar gambling.  As smartphone and tablet popularity continues to rise, gaming will remain one of the main uses of these devices. This can be best demonstrated by the fact that mobile games are the most downloaded applications in every mobile application store, even when mobile phones are not strictly gaming devices for many individuals.
Betting is Easier than Ever
As the internet continues to become more social than ever, our habits are also changing. Technological advancements have affected our disposition towards everyday living. We communicate faster, complete tasks faster, have entertainment at the tip of our hands and of course bet faster.  Before now, gamblers had to make the trip to local casinos or local road side bookies. Today, it is easier to set up an account on any of the new sites with great design, place bets and cash out all in a few minutes. This is especially the case with online bingo sites and other mobile oriented gambling sites.
Analysts have shown that one of the main reasons why people choose online gambling instead of land based gambling is as a result of the comfort, ease and convenience provided by the former.  The technological advancements and modern trends suggest that this advantage will only grow, over the coming years, further swelling the numbers of online gamblers.
Online gamblers spend more time on gambling
Recent studies have shown that online gambling frequency is now more than double that of land-based gambling operations.  The figures showed that 43% of internet gamblers gamble 4 or more times a week with only 19.3% of offline gamblers doing the same. The numbers for social gamblers, especially those that are frequent visitors to social gambling platforms like online bingo sites. The frequency figures suggest that it will be easier for new entrants into the gambling market to attract repeat business.
Value of Online Gambling On the Rise
The numbers behind the gambling market is already on the positive side of things as the market has enjoyed consistent growth rate for prolonged periods of time. The numbers are still expected to rise. The average CAGR of the online gambling market was at 9.4 per cent as at 2013. This figure is expected to hit firm double digits by the end of 2018.
There is no better time to get on board the gambling market.
The strong performance shown by the online gaming industry over the last 6-7 years is enough reasons for prospective investor that have been on the fence for a while to get off the fence and kick start their foray into the market as quickly as possible.  If you elect to get aboard the moving train, experts suggest going with a white label solution as it is most convenient way to get your foot in the front door of this lucrative industry.