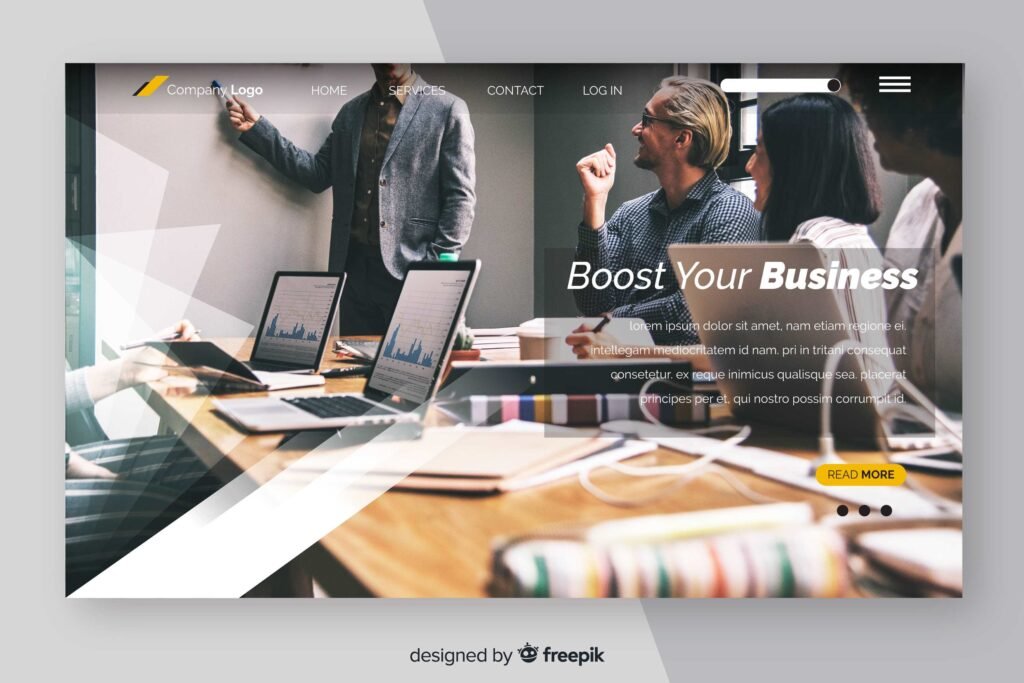 New businesses have a lot to decide and design before they ever open their front doors. There is so much to do, in fact, that certain elements of your business often fall behind in quality. Focus too much on the design of your business and your actual business model, service, or product can fail.
That is why every new business owner needs to ensure that the behind-the-scenes work is prioritized. Your business is unique to you, and likely chosen based on your strengths. Websites, on the other hand, are best left to professionals. Knowing what you want can improve the design and experience, yes, but hiring a website designer in Surrey will fetch you better results than trying to design it on your own.
When you hire a designer, simply decide on the following seven components to ensure that your website is beautiful and custom to your business:
1. A Great Domain Name
For most new businesses, your domain name will be your business name. Long business names or names that are hard to spell or read in a URL format, however, will need to be adapted for ease of use. You want your URL to be short, simple, and easy to spell and read out.
2. A Fast and Reliable Hosting Service
There are a few on-site SEO factors that your website needs to have. Site speed is one of them. To acquire fast speeds the best and first method, you will want to use is simply investing in a premium hosting service. Try to choose one that offers redundancy as standard. This means that your website is backed up on multiple servers, ensuring stable connection, fast speeds, and backups in case one server crashes.
3. Thought Out Page Structure
You don't want to have too many pages or subpages, and you want them all to be easily found and navigated on your website. By deciding on the page structure and what each page will contain before you start the design process, you can keep your website simplified and streamlined.
4. Custom and Beautiful Images and Illustrations
Stock photography has its uses, yes, but studies have shown that people respond to real images of your company more than they will a stock image. For this purpose, it can boost your company to invest in professional photography equipment and either hire an illustrator or hire an illustrator's services as necessary.
The first job you will have them take on is your logo.
5. Quality On-Site Content
While your website designer is building up the page structure, you will want to go through and start to draft and create quality on-site content. This content needs to be written very well. It needs to be engaging, easy to read and skim through, and of course must be optimized for SEO.
6. Easy-to-Use Interface
If you sell products, then you will want to pay a lot of attention to detail on your product pages. You and your website designer need to work out what the most intuitive methods of search are, both for desktop and mobile shoppers.
7. Custom Design
Once all the background steps have been completed it is time to fine-tune the aesthetic of your pages. Your goal is to make it simple, adaptable to every screen size, and to be unique. , can take a lot of trial and error and communication between you and your web developer, but it will be worth it. Collaborating with experienced Wakefield web developers ensures that your website's design is optimized for user experience, functionality, and visual appeal.