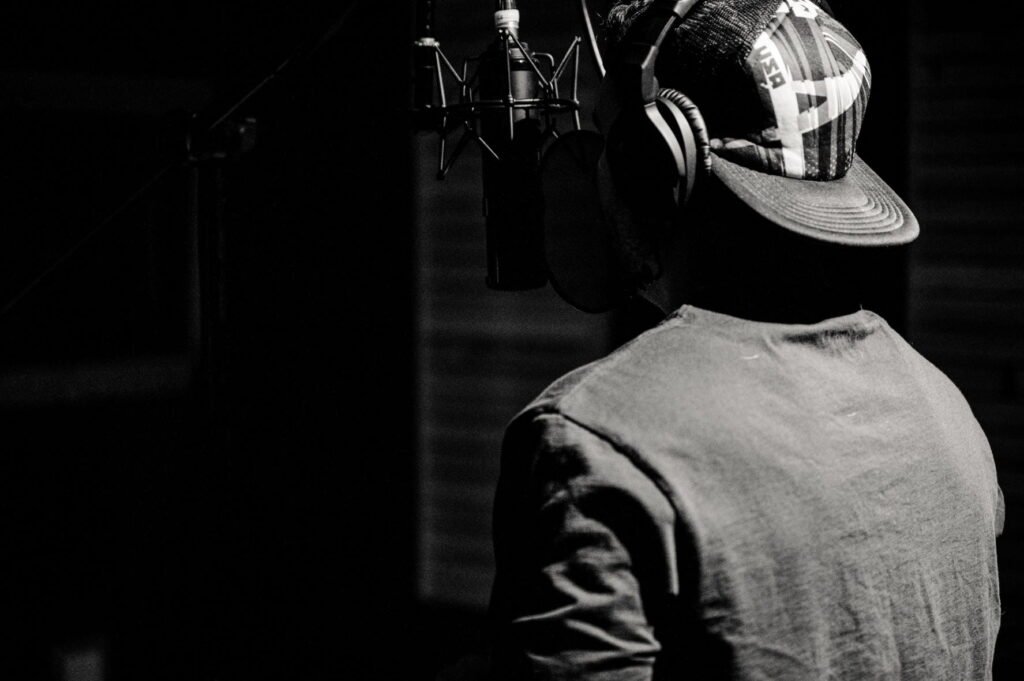 The music industry is full of artists who want to create their own sound. Many musicians and digital engineers feel they cannot express themselves adequately when they work with producers looking for a specific sound. As a result, some amateur musicians and sound technicians have a dream of making their own recording studio. What better way to have your own recording oasis than to build it yourself? Here are some things you will need to consider before making your own recording studio.
Location
The first step of this transaction is obvious. Where will you build your own recording studio? You will have to decide if you want to dedicate one small area of your home or if you will have a mobile recording studio. Perhaps you would prefer to lease space and time in a professional recording studio that offers booth for public rentals.
Inside Your Home
If you choose to operate a recording studio inside your home, you will have to make some moderate renovations. Sealing cracks and vents to create a soundproof space is essential for professional recordings. This will then require you to create an efficient but quiet way to pump air into the recording studio and control the temperature.Though there are things you will have to do yourself to build one, the convenience of one set up in your home is more than worth the hassle. Get both dynamic and condenser microphones. Read the review here if you do not have any idea yet.
Lease an Existing Studio
Recording studios have grown in popularity as the technology associated with sound production has advanced.
offer amateur and professional recording artists advice on how to create the perfect sound. It makes sense to find experts who can tell you whether a portable isolation booth will suit your intentions or not.
If you choose to rent studio space, you will not have the expense of purchasing your own equipment. One hourly rate includes the studio and all the equipment you will need to create your unique beats. Some studios even feature independent contractors that will be your sound technician or digital engineer for each session. You can collaborate with these individuals to record your music, monologue, or even just practice with the equipment.
Other Professional Building
Warehouse spaces, lofts, and other professional buildings offer ample room for a recording studio. The lease on these spaces may be much less than a traditional venue in an art district or professional music recording studio. While this avenue may save money on rent, you will be required to perform any necessary renovations to make the space usable as a recording studio. This, of course, will assume the landlord approves the new use of space.
This option is great for musicians who already have some of their own equipment and just need a place to set up. Renting space is also convenient for recording artists who plan to entertain, host events, or sublet their recording studio to other individuals who need to rent space. If you are working on a limited budget and have to choose between investing in recording equipment or space to house it, the wise decision is probably to opt for the equipment first. Even the perfect quiet and professional studio space is useless without the essential recording equipment.
Costs of Making a Recording Studio
Mobile recording studios offer one option to create a studio on a very low budget. While they are typically used on location for events or movie productions, these mobile units do provide a quiet space suitable for short term recording sessions. These sound proof booths are an affordable investment for users who are unsure about building an entire studio. They are also a great starting point for musicians who want to know what it would be like to have their own studio before they actually begin performing home renovations or looking for corporate recording space.
After you have decided which type of structure, permanent or temporary, you want for your recording studio, you will want to stock your new space. Of course the actual physical location will be one of the deciding factors in how much you spend on equipment and which brands you choose. These are just a few of the main ingredients for any professional recording studio.
Equipment
Depending on what kind of work you expect to do in your own recording studio, you may need to purchase some additional equipment. There are of course some basics that any amateur or professional studio should have on hand to produce great sounds and even better recordings.
Recording Console
The console is essential for any studio because this is the business end of the recording process. The buttons, levels, and other gadgets on the console are what sound design engineers use to create something beautiful. Choose a recent model console that features enough room to grow your recording studio. Digital sound recording requires finesse and attention to detail. The output is only ever going to be as good as the console with which it is generated.
Microphones
Stage mics and other transducers are another essential part of a successful recording studio. Depending on the type of recording you plan to accomplish, you will need to select microphones for purchase. They vary in price and quality of course, but the real way to make a decision on which type of mic to buy is the use you expect to get out of it. Think of this as an investment, and definitely have a backup available in case of malfunction. Different styles are useful for talking, singing, picking up background vocals, and more. Consider your overall goal when selecting microphones for purchase. You will likely need more than one type, especially if you plan to allow others into your own recording studio. These microphones work well.
These are just a few of the main considerations that relate to starting your own recording studio. Whether you want to use it for your personal business or just for fun, you want the space to be totally unique and represent your own style. Enjoy the journey!