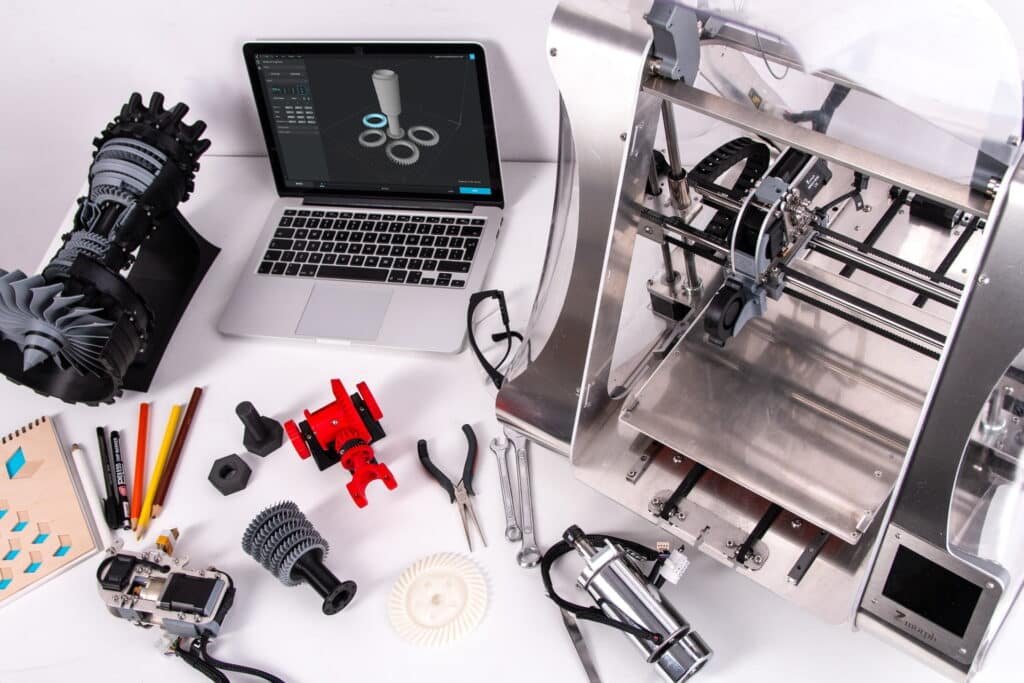 If you have been learning 3D printing, the question comes when you need to make a living out of it. If you are a beginner, then there is a huge chance that you might not know where you can apply these skills. Here are some categories where this skill will be appreciated.
B2C production
One of the biggest ideas of getting a business like cnc machining services or 3D printing is to serve customers directly. That is why the business venture is B2C, that is, business-to-costumer production. If this is something you want to do, then here are some of the ideas on these areas:
Do custom products
One of the things you will notice when it comes to online 3D printing is that you can create almost anything. As such, venturing into custom-made products for clients would be a great place to start. You can make ear pods, collectables, and any other thing your clients want. Most people love having products that have a personal touch to them, and thanks to your 3D printer, you can give that to them.
Teach 3D printing
The other way to reach out to a big clientele is to start teaching 3D printing. Many people would want to know how to go about 3D printing, but they lack the knowledge. If you can create a simple module for that, you could make money by being a tutor. With the course, you are assured that all the skills you gained will help other people follow the same path.
B2B production
The other way you can make a business out of 3D printing is by B2B, which means business to business. Look around you and see which business needs your projects and services and approach them. The good thing about working with business is, you will never be out of a job. They will also offer you amazing rates for your products which adds to the great elements of said business.
Make better products
If you go to any online site, you will realize that so many people are selling products they outsource. One way to ensure that you get into such market space is to approach such entities. Since 3D printing leaves behind less waste and is more environmentally friendly, you can get more people on board with you. They know they can get their items in bulk and at a cheaper price, and that is an attractive offer.
Ad agencies
Ad agencies deal with a lot of promotional products, which can sometimes be hard to create. In approaching them, you will offer them these items printed in bulk, and they can then use these for their campaigns. Working with an ad agency will ensure that you have a consistent flow of clients, making owning the entire product line worth it. You will also get to work with different companies, making it a great experience for both of you.
Detailed models
One of the reasons why 3D printing got so famous was its ability to create models and prototypes. While many companies might not bank on the process for bulk orders, they would use it when creating their prototype. If you can partner with such industries, then you are sure that you will have a continuous supply of clients who need prototypes made. Since these prototypes go through various changes, you might find yourself working on a project for a while, which translates to great pay.
Medical industry
Another area that has embraced 3D printing in the medical industry. The possibilities are endless when you look at what 3D printing has done for the industry as a whole. Here are some of the features you can expect from this industry.
One of the areas where 3D printing has come in handy is in the making of prosthetics. In the past, it was difficult for one to get prosthetics because of the cost. Thanks to 3D printing, the cost has been lowered, and more people who need prosthetics can get it.
Medical implants
Another area where you can apply 3D printing in medicine is when creating implants. There is still research being done to see if one can make organs for patients, and so far, the results are promising. Since there are so many hospitals and research centres coming up, you can partner with them. You can use your skills to help them further their research into these implants, and it will be a fulfilling choice for you.
If you have the skills required in 3D printing, you can rest easy knowing that there are so many ways you can make money from it. The ideas above will help you see where you can be placed when working with 3D printing. Do your research on them and settle on what works for you.