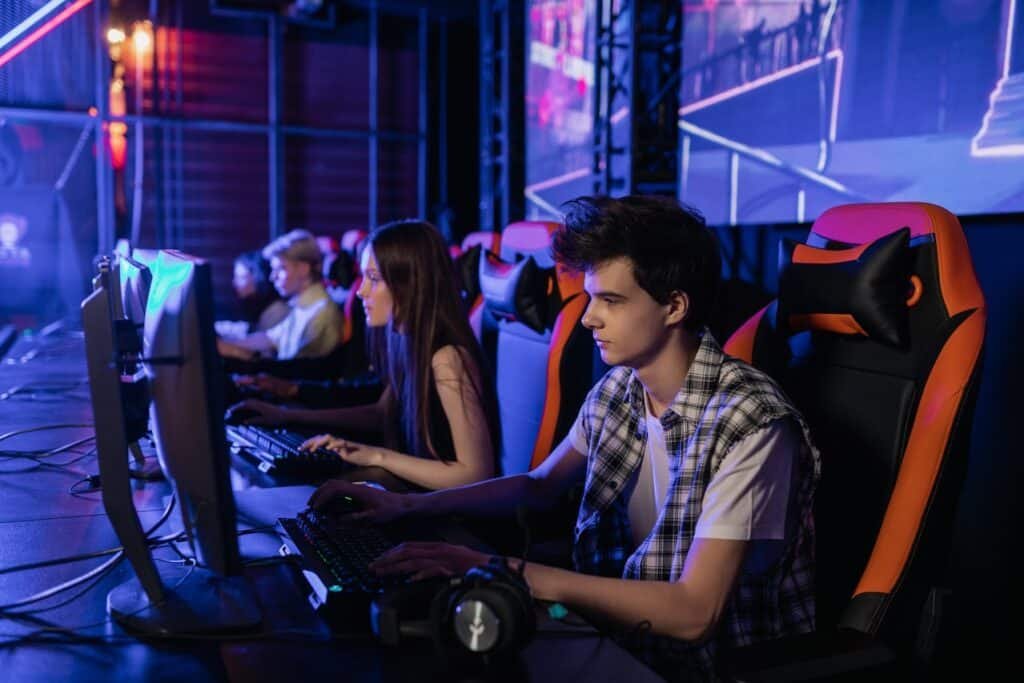 Online betting and gaming is a growth industry globally and the worldwide market is expected to reach a value of around $127 billion by 2027 – with a compound annual growth rate approaching 11.5%.
Betting and gaming continue to grow in popularity with the increasing adoption of smartphone technology and easy access to sports and iGaming platforms.
Issues such as Covid 19 have also led to a boost in online betting activity and this momentum is expected to continue with the increasing popularity of digital currencies.
So the overall prospects for new iGaming start-ups are strong – although in a highly competitive environment. One option for new entrants is to go for a turnkey solution – and there is a range of high-end iGaming software platforms available – with a range of features and costs to suit a wide variety of requirements.
Therefore a key element in launching and developing a winning online iGaming business is the
Picking the right iGaming software platform supplier to support an online betting and gaming business is a key decision for management – so we decided to take a serious look at the top contenders and rate their strengths and weaknesses.
Our review is based on the following important factors:
Platform Stability and Flexibility
Sportsbook Features and Benefits
Strength of Casino and other Products
Customer Care / Ongoing support
Costs / Economics
Overall Review


1. Digitain
Strengths
Flexibility – the ability to tailor software requirements to client requirements
Sportsbook – range of betting markets and integrated tools and apps
Skill and Fast games
CRM / CMS tools
Standard of customer support to operators
Pre and post-integration support
Start-up and ongoing costs
Overall, we found Digitain to have the best overall iGaming platform. Their experience in the industry, as operators, shows through in terms of their overall product and service mix.
The flexibility of approaches to delivering software solutions with some great APIs. Flexibility is also seen in terms of the range of payment processes. Their Tax Engine was also a notable recent integration
Their modular multi-channel Gaming platform is made up of all the key elements required to launch and develop a successful betting and gaming business, whether it is customer recruitment and retention, comprehensive in-play betting responsible gaming tools and beyond.
Digitain's trading and risk teams are well-versed in generating sustainable revenues for their partners.
Digitain's Casino product has a great range of casino slots and games and their own Skill and Fast Games offer a great range of additional game types to attract a wide range of customers across international markets.
We found Digitain's overall levels of client and customer support to be of a very good standard. Overall economics in terms of launch and ongoing costs are attractive.
2. SBTech
Strengths
Range of regulated markets covered by the platform
Promotional tools available
Sportsbook supporting content, tools and widgets
Retail and omnichannel services
SBTech is a worthy runner-up, with a great range of products and services. Their platform is flexible and has a wide range of functionality available for their partners.
Excellent sportsbook product with a very experienced team of traders helps to drive profits for clients. Their retail solution is also notable and compliments their overall product mix.
Overall a great option although a premium cost option, compared with the other four options.
3. Every Matrix
Strengths
Modular solution approach
Bonus support
Affiliate tools
Esports product range and content
A strong showing from Every Matrix – especially in terms of flexibility and modularity of their solutions.
They have provided many sports and gaming solutions across many regulated environments – offering clients a wide range of methods and types of integrations of their sports betting and gaming solutions,
The bonus engine is strong across their platform as is their affiliate system.
Start-up and ongoing costs less competitive than some of the others
4. Bet Construct
Strengths
Wide range of payment methods
Comprehensive sportsbook – sports and betting opportunities
Off- the-peg white label solutions available for new operators
Another good overall result, with a focus on a simple-to-start approach to launching an online betting business.
Promotional support is present through a range of applications and tools available
Sportsbook has an excellent range of sports and markets available – with in-play sports being a strong feature.
Start-up costs are reasonable although research may be required regarding ongoing financial commitments.
5. FSB Technology
Strengths
Development of own Darts product
Omni-channel solution
CRM tools
Casino games integration
A good showing from this UK -based provider – with a strong focus on technology support. Strong sportsbook and trading support noted.
CRM tools provide as standard are reputed to a good standard – with positive reviews of casino integration capability
Overall a good option.- although perhaps not if on a budget
Summary
Overall we found Digital to be the all-around winner, with a very accomplished iGaming platform, a great sports book, especially in-play, and great pre-launch and post-launch support with attractive commercials.
A very experienced team are well prepared to help new market entrants launch a profitable business.
In the second position, SBTech is commended for its overall quality of products and platform, with little to separate Every Matrix and Bet Construct in a joint third.
FSB Technology is another decent option only just taking 5th position.
Choice of iGaming Platform provider is key to a sustainable and profitable online betting business and understanding your requirements is key to choosing the best option.